Police have left the home of Nicola Sturgeon and Peter Murrell following a search that had gone on for more than 29 hours.
Officers dismantled a large tent that had been erected over the property's front door and removed police tape from around the front garden.
The force arrived at the house at 7.35am on Wednesday while the former first minister was still inside.
Police Scotland proceeded to search the home – as well as the SNP headquarters in Edinburgh – while Murrell was questioned by detectives for nearly 12 hours.
He was released later that evening with no charge "pending further investigation".
By 5pm on Thursday, all officers had left the couple's residence.
The search forms part of the investigation by Police Scotland and the Crown Office into how £600,000, earmarked for an independence campaign, was spent.
Murrell – who has been married to Sturgeon since 2010 – had been chief executive of the SNP for 20 years until he resigned in March.
That came just a month after Sturgeon announced her resignation as first minister and SNP leader after more than eight years in the role.
During the search, police were seen carrying what looked like toolboxes and rolls of cable from the property.
At other points, officers were spotted scouring the back garden, with some seen holding spades, although it's not clear why.
Two weeks ago, Sturgeon said she was unaware whether she or her husband were to be interviewed by police.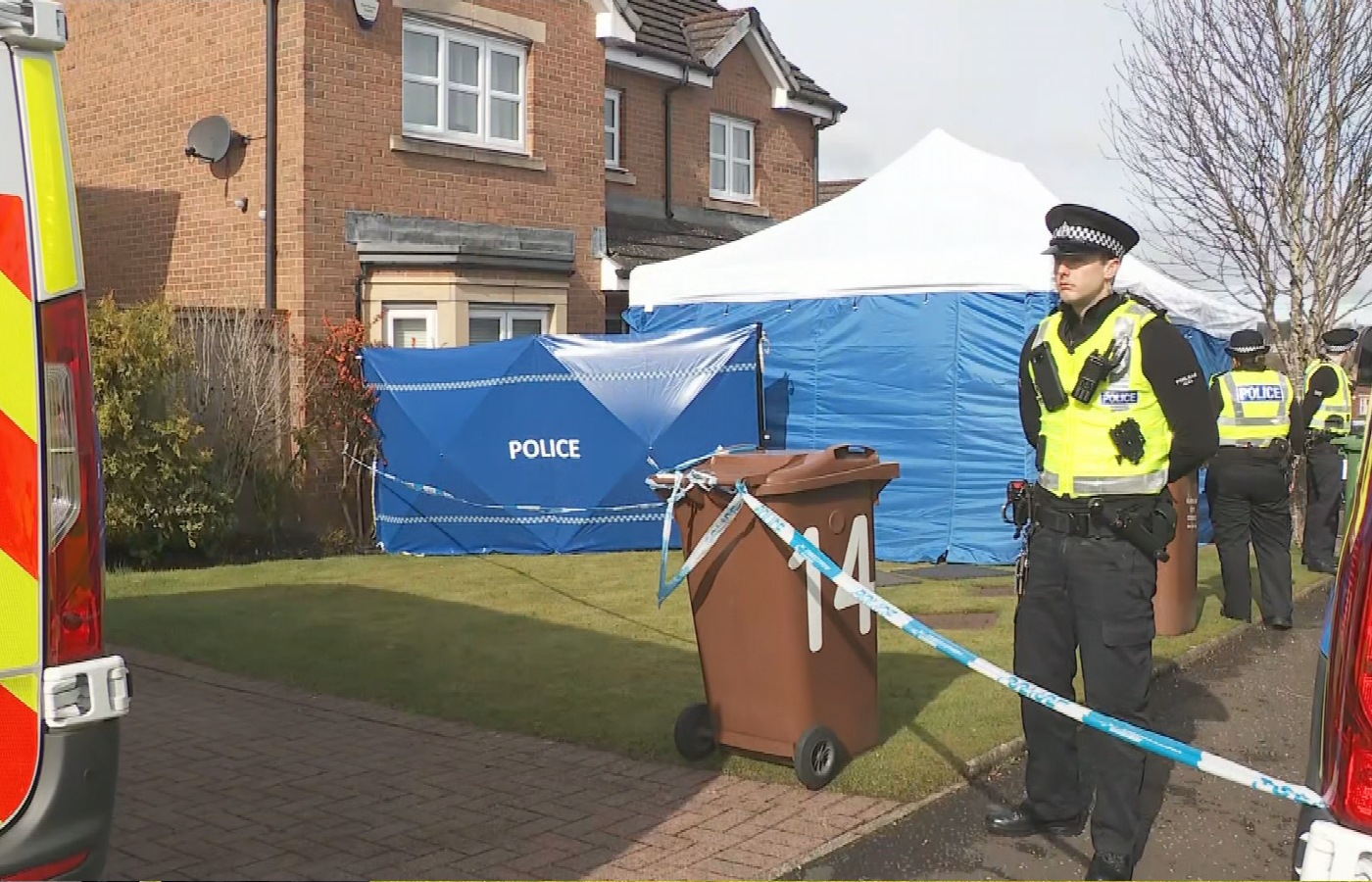 On Wednesday, a spokesperson for the former first minister said she was unaware of the police's plans to search her home.
They said: "It would not be appropriate to comment on a live police investigation.
"Nicola Sturgeon had no prior knowledge of Police Scotland's action or intentions.
"Ms Sturgeon will fully cooperate with Police Scotland if required however at this time no such request has been made."