The report on the lockdown-busting parties in No 10 and Whitehall has been published on Wednesday morning.
Sue Gray's much-anticipated inquiry is now available for all to read before Boris Johnson delivers a statement in the House of Commons.
In January, a heavily redacted version of the report was published before the Metropolitan Police's investigation into the gatherings had concluded.
The Met's probe finished last week, with a total of 126 fines issued to 83 men and women, including the Prime Minister, his wife Carrie Johnson and chancellor Rishi Sunak.
Who is Sue Gray?
Gray is second permanent secretary at the department for levelling up, housing and communities.
She took over the investigation into the alleged Downing Street parties after cabinet secretary Simon Case quit his role leading the inquiry following allegations that gatherings were held within his own department.
What was investigated?
Several coronavirus-rule-breaking gatherings held in various places in Whitehall, including No 10, the Downing Street garden, and the Department of Education.
Gray's report is expected to establish what happened factually and what rules were in place at the time.
Both the police and the Prime Minister are facing fresh questions after ITV News obtained photos believed to show Johnson at a leaving party toasting with a glass of fizzy wine. An event for which others in attendance received fines but he did not.
How did it start?
Government adviser Allegra Stratton quits over Christmas party jokes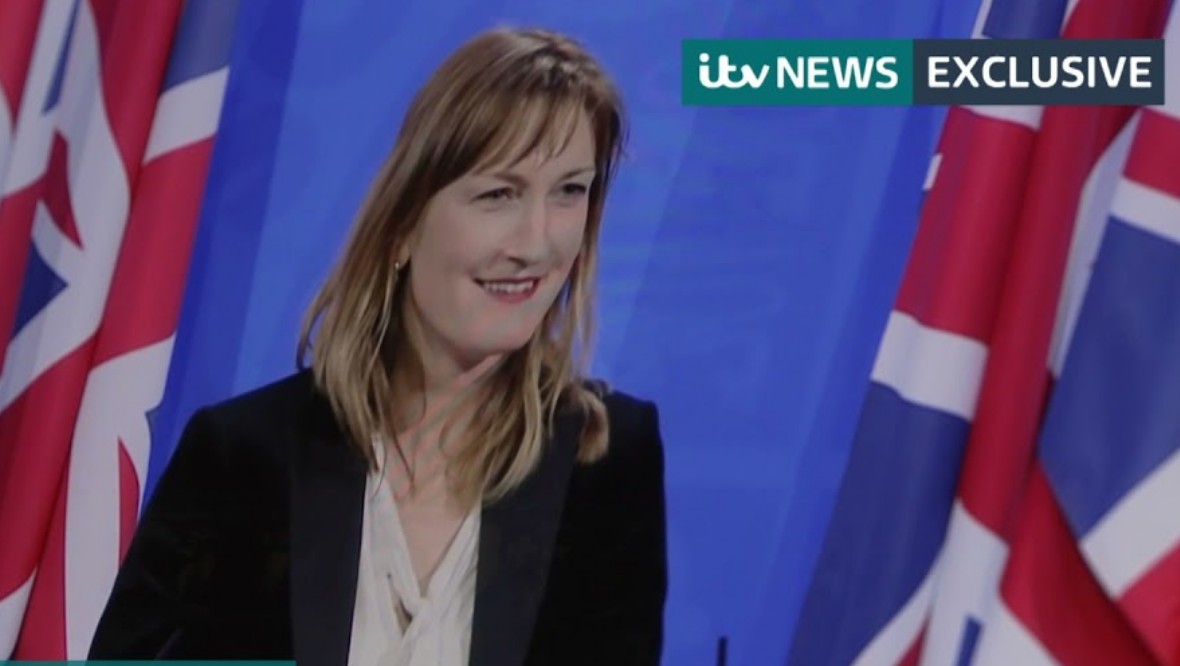 In footage obtained by ITV News in December last year, the Prime Minister's then press secretary Allegra Stratton and adviser Ed Oldfield, along with other aides, were filmed joking about a "fictional" Downing Street party in December 2020.
No 10 had spent the previous week denying any rules were broken in Whitehall at the event on December 18, 2020, for which Fixed Penalty Notices for breaching Covid rules have since been issued.
Johnson said he was "sickened and furious" by the video of senior aides laughing about a Christmas "cheese and wine" night.
At PMQ's on Wednesday, December 8, Johnson said he had asked the cabinet secretary to conduct a full investigation into the situation but that no party happened.
He said that disciplinary action would be taken against anyone found to have breached regulations but said no coronavirus rules were broken – the Met Police investigation found the restriction on participating in an indoor gathering in a Tier 3 area consisting of two or more people was broken.
Former press secretary Stratton resigned following the publication of the leaked footage.
Further allegations
Boris Johnson's press chief 'gave awards' at No 10 Christmas party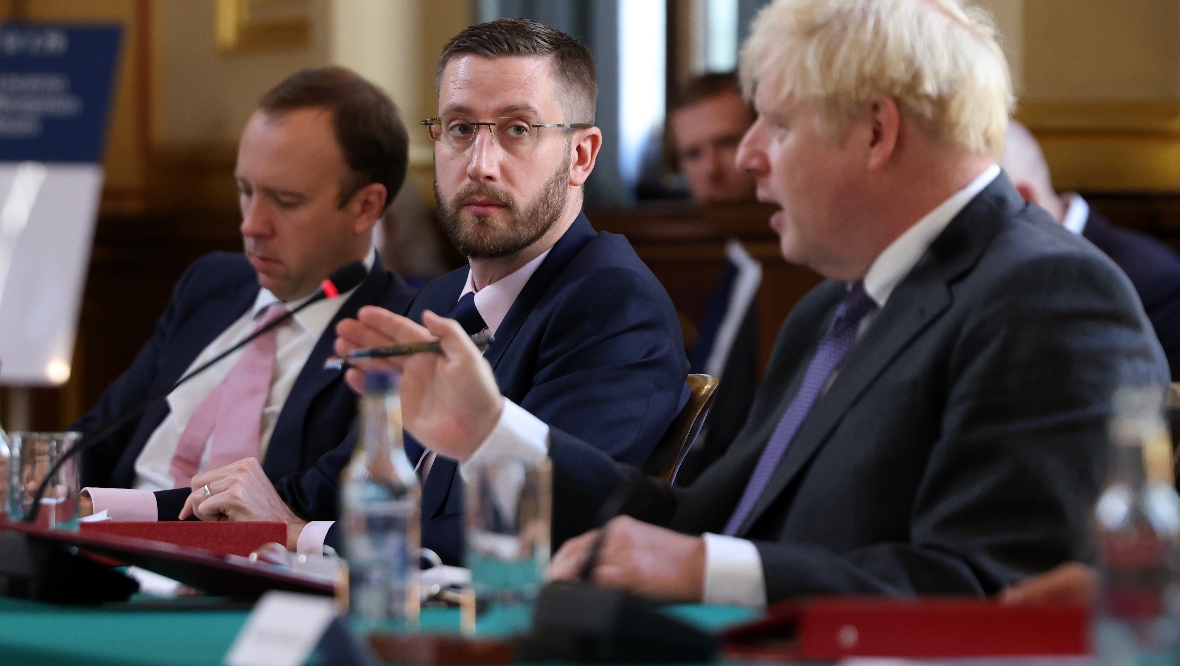 Details of two other parties emerged – an event on November 27, and another at the education department on December 10, 2020.
The country's top civil servant, Simon Case, was tasked with investigating the allegations.
PM accused of 'disregard' for Covid rules after quiz photo emerges
On Sunday, December 12, reports said a Christmas quiz was held in Whitehall on December 15, after photographic evidence emerged.
The next day, Johnson denied doing anything wrong but said Simon Case's inquiry would include the Christmas quiz event.
Before the week was out, further allegations that the Prime Minister attended a party with No 10 staff during the first national lockdown in May 2020 followed.
Civil servant probing No10 party claims 'hosted Christmas gatherings'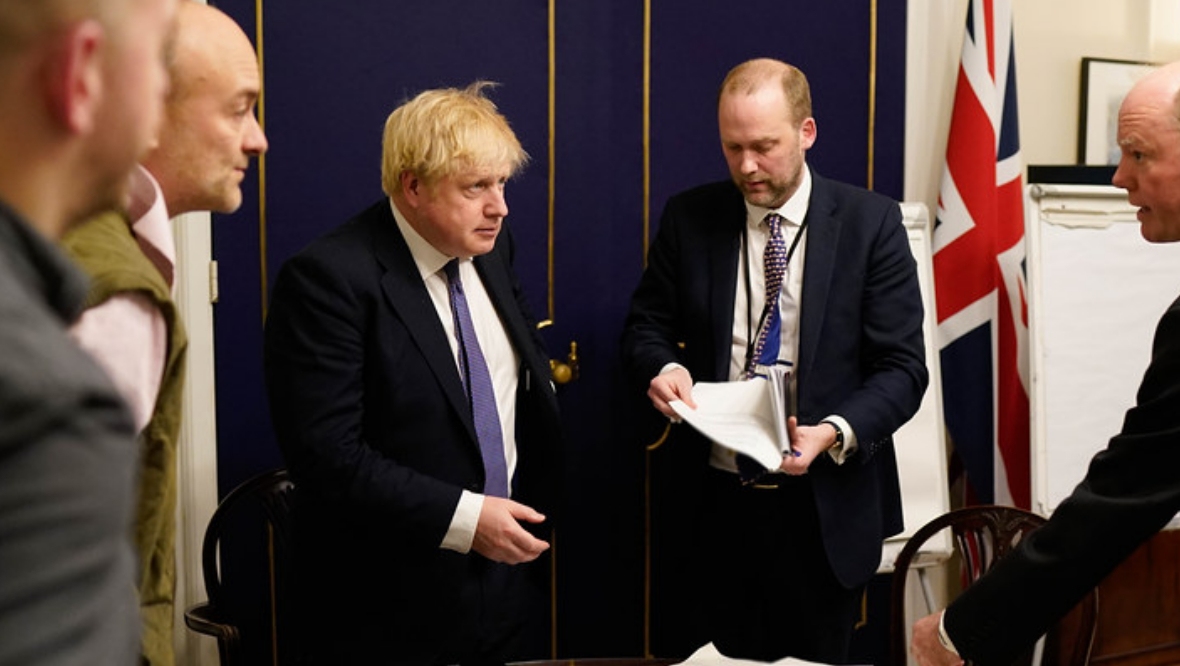 Up to 30 staff were alleged to have gathered in the Downing Street garden, drinking alcohol and eating food.
The next day, the cabinet secretary leading the inquiry stepped down following allegations two parties were held in his own office in December 2020.
It is announced the work will be concluded by Sue Gray, second permanent secretary at the Department for Levelling Up, Housing and Communities.
On Monday, December 20, UK justice secretary Dominic Raab defends the PM saying the gathering in the garden at 10 Downing Street, with wine and cheese in May 2020 during lockdown, was a work meeting.
The police watchdog decided it will not investigate a complaint over the Metropolitan Police's handling of an alleged Downing Street party.
Scotland Yard referred itself to the Independent Office for Police Conduct (IOPC) after concerns were raised over its response to the December 18, 2020 event, and its lack of an investigation.
Email invitation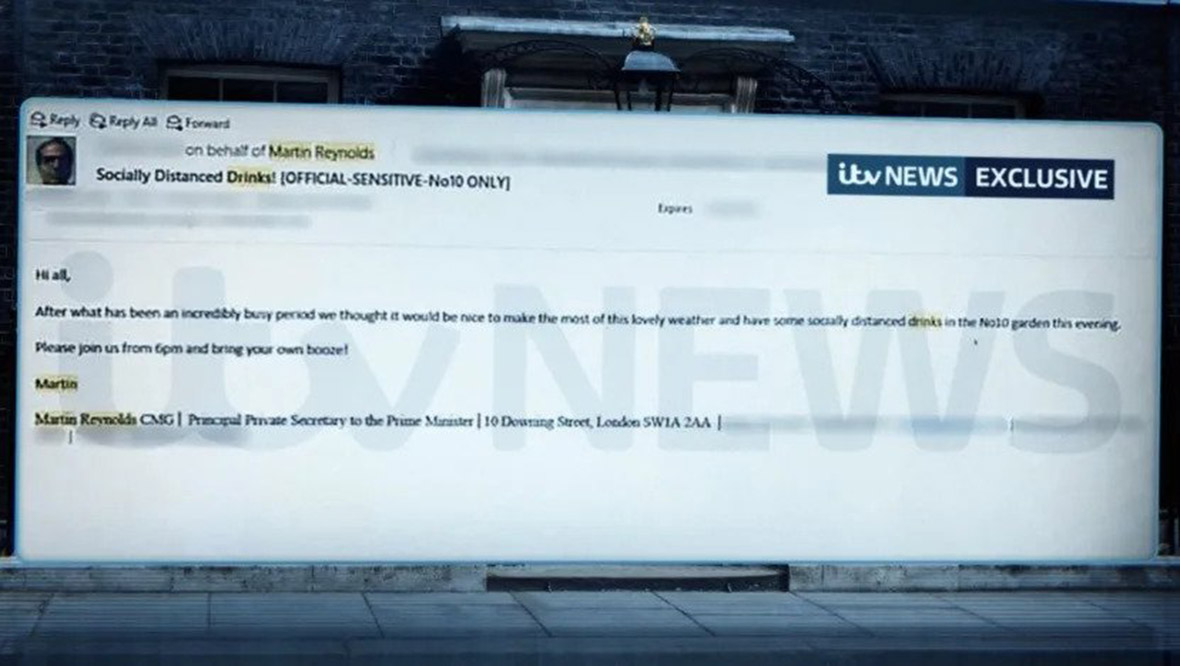 Martin Reynolds, the Prime Minister's principal private secretary, sent an email to more than 100 Downing Street employees asking them to "bring your own booze" for an evening gathering, ITV reported.
Reynolds said they should "make the most of the lovely weather", despite the UK being under tough Covid-19 restrictions in May 2020.
The Met confirmed it was liaising with the Whitehall department over the latest claims.
Johnson made a statement apologising over the gathering, but said he "cannot anticipate" the findings of the inquiry being led by Sue Gray.
The Prime Minister admitted he went into the garden on May 20, but claimed he believed that it was a "work event".
Then there were fresh allegations of two further Downing Street parties held while coronavirus restrictions were in place, the night before the Duke of Edinburgh's funeral.
Divisions in the Conservative Party appear over the scandal with some claiming the PM's position is untenable.
Last week, after a turbulent couple of months, Johnson was braced for the delivery of Gray's report.
On December 24, the partygate scandal grew once again, with him facing allegations that a birthday party was held for him in Downing Street during Covid lockdown.
ITV News reported that up to 30 people attended a gathering on June 19, 2020, with the Prime Minister's wife serving him cake while those there sang Happy Birthday.
The next day, having previously suggested there would be no investigation, unless the Whitehall inquiry found evidence of criminality, the Met confirmed it would investigate a "number of events" at Downing Street.
On January 28, it emerged Scotland Yard asked for the Whitehall inquiry into allegations of lockdown-breaking parties in Downing Street to make only "minimal reference" to the events being investigated by police.
The force said it had not delayed the publication of the inquiry into possible lock-down breaking gatherings in Downing Street.
On Friday, the Met stressed the timing of its release was a matter for the Cabinet Office.
Commander Catherine Roper, who leads the Met's Central Specialist Crime Command, said her officers would examine material provided to them by the Cabinet Office to determine if individuals broke Covid-19 regulations.
She referenced fixed penalty notices as the normal result for the sort of offences being investigated being found proven, saying the police investigation would be "proportionate to the nature of these offences".
Redacted report delivered
On Monday, January 31, Gray delivered an update, understood to be a redacted version of her report, to the PM.
A Cabinet Office spokesman said: "We can confirm that Sue Gray has provided an update on her investigations to the Prime Minister."
The Prime Minister's official spokesman said: "We can confirm that Sue Gray has provided an update to the Prime Minister.
"The findings will be published on gov.uk and made available in the House of Commons library this afternoon and the Prime Minister will then provide a statement to the House after people have had the opportunity to read and consider the findings."
In the commons, Prime Minister Johnson apologised for "things we didn't get right" and said "we must look at ourselves in the mirror and we must learn".
Met Police investigation concluded
The Met Police investigated 12 of the 16 gatherings covered in Sue Gray's inquiry, including inside the Prime Minister's flat.
Operation Hillman probed alleged breaches of Covid restrictions at Downing Street and across Whitehall during the pandemic, with the investigation costing a total of around £460,000.
On May 19, the force announced the investigation had concluded.
Of the total number of FPNs, 53 were issued to 35 men and 73 to 48 women. A total of 28 people received between two and five referrals.
PM's 'secret meeting' with Sue Gray
Following the conclusion of the police investigation into Downing Street gatherings, it emerged that Johnson and Gray met at least once to give an update on her inquiry's progress while it was being drafted.
It came as about 30 people, including Boris Johnson, were contacted by the Cabinet Office to warn them of the contents of the document ahead of its publication.
Leaving do drinks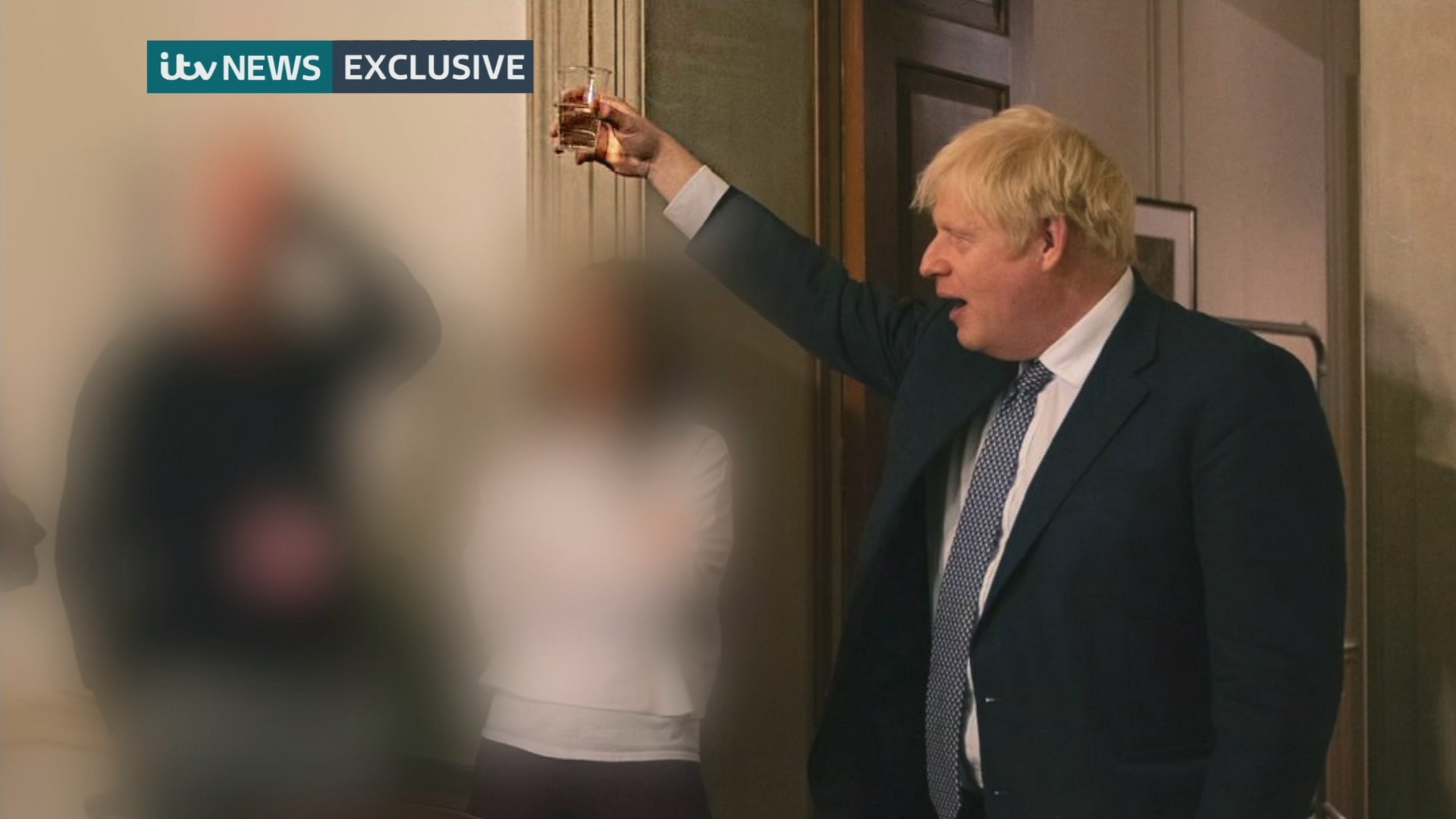 Images showing Johnson raising a glass at a leaving party in Downing Street during lockdown restrictions sparked fresh allegations that he lied to Parliament.
On Monday, May 23, ITV News published four images showing the Prime Minister with a drink in his hand while standing behind a table littered with wine bottles and food.
The pictures were taken at a leaving party for then-director of communications Lee Cain on November 13 2020, eight days after Mr Johnson imposed England's second national coronavirus lockdown.
Sue Gray's report finally published?
The long-awaited report into the Downing Street gatherings looks set to be published this week.
It remains unclear how detailed the document will be and whether it will contain any of the hundreds of photographs collected and then provided to the police investigation.
INSIGHT: "Will Boris Johnson dodge another bullet?" asked Bernard Ponsonby
Johnson is expected to give a statement to the Commons following its publication followed by holding a press conference.
STV News is now on WhatsApp
Get all the latest news from around the country
Follow STV News
Follow STV News on WhatsApp
Scan the QR code on your mobile device for all the latest news from around the country