The workplace parking levy is "not a tax on workers per se", according to Scotland's new transport minister.
Jenny Gilruth was asked about the scheme, due to be introduced next month, at the Scottish Parliament on Tuesday.
Speaking virtually at Holyrood's Net Zero, Energy and Transport Committee, explained that liability for the scheme will sit with employers, not employees.
Under the levy, which will be implemented on March 4, local authorities in Scotland will be able to decide on whether to impose an annual tax on car parking spaces that are provided by employers.
Businesses will then either have to pay the bill themselves, or they can opt to pass the cost onto workers.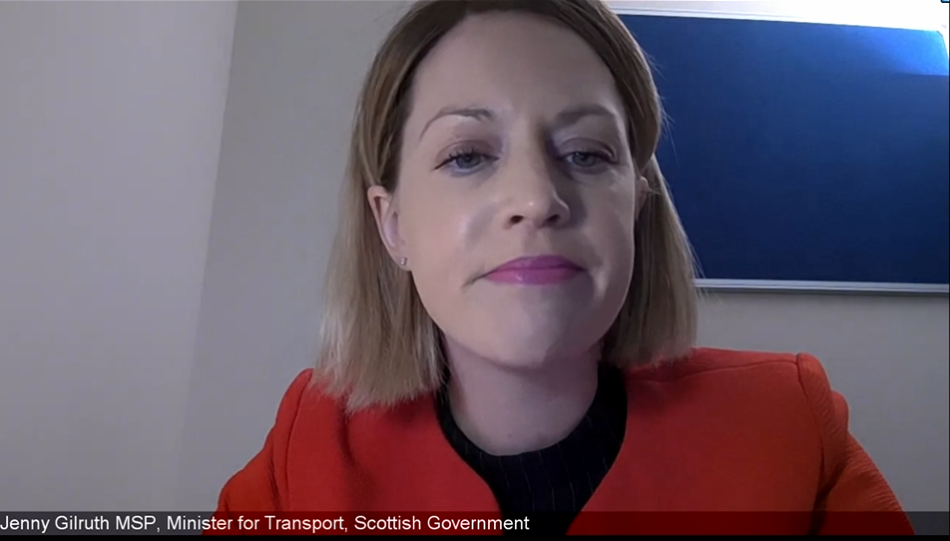 However, concerns have been raised over the scheme, with the Scottish Conservatives – who are trying to halt its introduction – branding it a "punishing new tax".
But Gilruth denied that it was a tax on workers as she gave evidence at Holyrood.
"The liability for the charge itself, the workplace parking levy, sits with employers, not with employees," she told MSPs.
"And it's a matter for employers whether or not they pass that cost on to employees.
"So, it's not a tax on workers per se."
Gilruth outlined the importance of empowering local authorities and to give them greater opportunities in order to raise revenue.
She said: "This is really a power for local authorities to make local decisions dependent on their area.
"It's not for me to direct, it's not for me to interrupt. This is about local accountability and I think that's really important."
The minister added: "I think it's important we empower local authorities, we give them greater opportunities to raise revenue, so that they can better take cognisance of their local population and invest in public transport in their local area."
Gilruth also explained the importance in driving a sustainable recovery from the pandemic, including urging people to get out of their cars.
"It's absolutely essential to drive the revitalisation of our high streets and to encourage people to walk to work, to cycle to work if they're able to do so safely," she said.
"And these are broader plans that we have in government to drive that sustainable recovery to allow our high streets to recover, but also to encourage that modal shift.
"We have to get folk out of their cars."
Scottish Labour MSP Monica Lennon raised concerns over a lack of discussion with the Scottish Trades Union Congress (STUC) over the plans as she outlined the impact on workers.
"It's important that we get this right and we have an opportunity to take a beat, to pause and to make sure that we're getting this right," she said.
"Because this is a workplace parking levy, it will directly affect workers, you're trying to change the behaviour of workers.
"So, the fact that you haven't discussed it with the STUC is a point of concern to me."