Applications to study nursing have fallen by nearly a quarter – sparking NHS recruitment fears in Scotland.
University admissions service Ucas said that by the January deadline, 5,070 people had applied to study nursing in Scotland this year, compared to 6,690 in 2022 – a drop of 24%.
It's the biggest fall in nursing applicants across the UK. Applications have fallen by 18% in England, 17% in Northern Ireland and 22% in Wales – an 18% decline overall across the UK since January 2022.
It is the second consecutive year that nursing applicants have decreased across the UK, while in Scotland, applicant numbers have fallen from 7,920 in 2021.
The Royal College of Nursing (RCN) Scotland said the figures are worrying considering the sector has more than 4,600 nurse vacancies.
The application rate could increase in the coming months, however undergraduate nursing course acceptances fell by 8% in 2022 compared to the previous year.
Eileen McKenna, RCN Scotland associate director, said a nursing career must be made more attractive and must include a fair pay increase.
She said: "Nursing is a fantastic career with a huge range of opportunities and I wish all the best to those who are embarking on their nursing journey.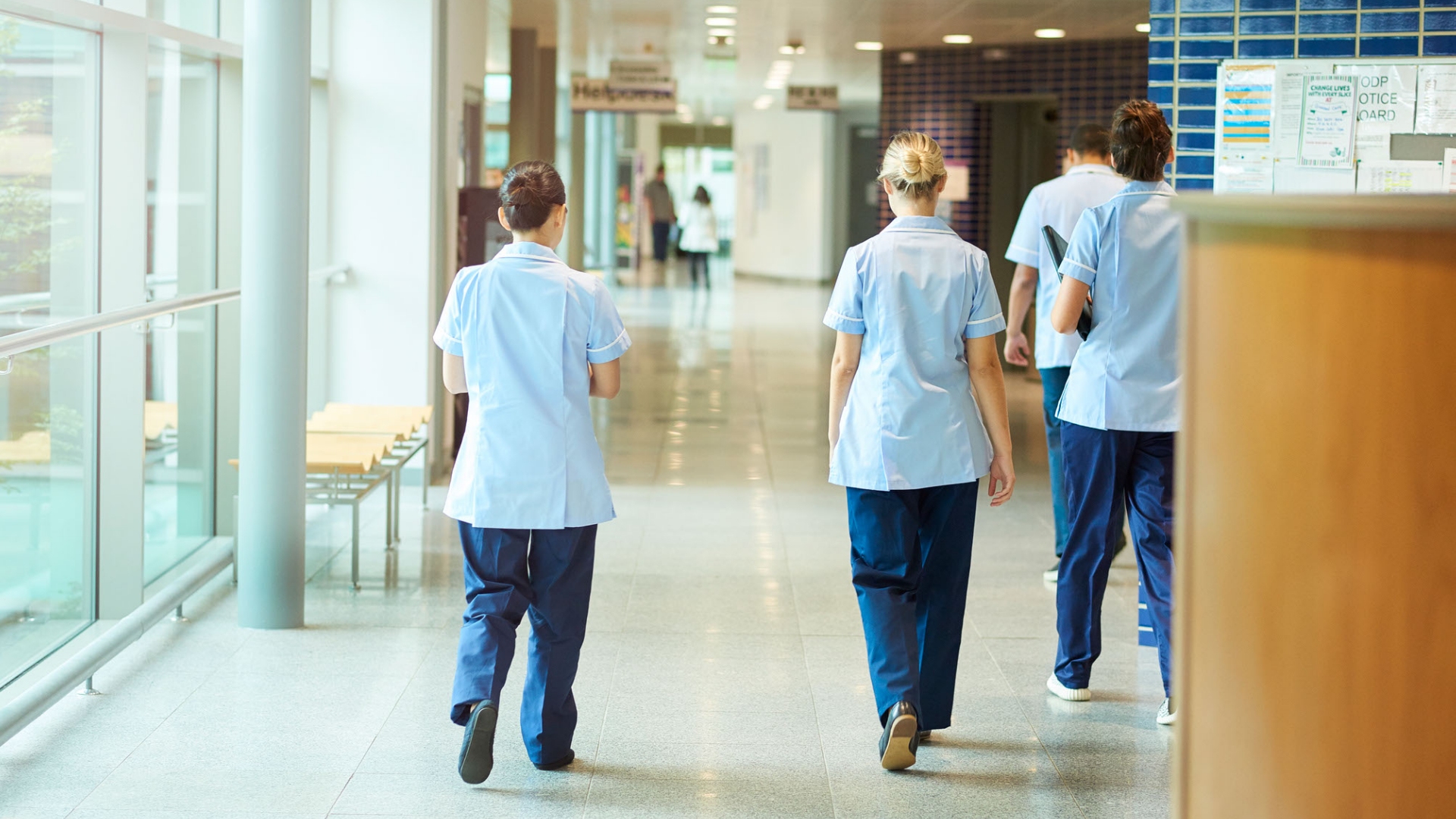 "However, it's very worrying to see these figures going in the wrong direction. Scotland desperately needs more nurses, there are over 4,600 registered nurse vacancies in our NHS alone and a reduction in the number of people applying to study nursing will only add to the workforce crisis.
"The Scottish Government must act now to ensure nursing is seen as an attractive and rewarding career.
"They need to reward today's experienced staff with a fair pay rise and demonstrate that a career in nursing shouldn't come with a personal financial sacrifice.
"They need to ensure nursing students have adequate financial support to allow them to prioritise their education and cope with the rising cost of living."
Last month, the union paused a strike announcement following pay talks with the Scottish Government as negotiations for the 2023/24 Agenda for Change offer continues.
The decline in nursing course applicants could also be linked to the exceptional demand for nurses during the Covid pandemic which caused applications to soar – but the RCN has said the current number is still below pre-pandemic levels.
Scottish Labour health spokeswoman Jackie Baillie said the figures were "worrying".
She added: "The government has also failed to manage the winter crisis in our NHS, causing staff moral distress and risking patient safety.
"Until nursing is properly valued by the Scottish Government, these problems will continue. The SNP must act now to ensure that nursing is still seen as the rewarding career that it has always been."
Health secretary Humza Yousaf said: "Funded places on undergraduate nursing and midwifery courses have doubled in the last decade and we would hope to see further applications to these courses up to the deadline, which could be up to an extra 1,000 based on previous years.
"Scotland offers the most generous support package in the UK, with the nursing and midwifery student bursary raised to £10,000, free tuition and support with placement expenses, uniforms, disclosure and health checks.
"I value the dedication and work of every single one of our nurses and that's why I continue to meet with unions to discuss pay and would encourage the UK Government to follow Scotland's example and get back round the negotiating table with trade unions and engage in meaningful discussions."