"Nicola Sturgeon would have suspended Nicola Sturgeon" under the precedent she set as leader of the SNP, Douglas Ross has claimed.
The Scottish Tory leader criticised Humza Yousaf for refusing to temporarily remove his predecessor from the party following her arrest by Police Scotland.
The former first minister was questioned by officers on Sunday for around seven hours as part of the investigation into the SNP's finances, before being released without charge.
She has insisted she is "innocent of any wrongdoing".
On Monday, Yousaf rejected calls to suspend Sturgeon from the party.
He told STV News there was "no reason" to remove her, pointing to former treasurer Colin Beattie, who was also arrested while retaining the whip.
That decision was criticised by the Scottish Tory leader.
He said that while there is a presumption of innocence until proven guilty, Sturgeon had previously suspended politicians from the party under investigation.
He told STV News: "Nicola Sturgeon should have been suspended by the SNP because she is now under police investigation.
"And of course, Nicola Sturgeon would have suspended Nicola Sturgeon because when she was leader of the party she suspended a number of politicians who were under investigation by the police.
"The fact that Humza Yousaf has refused to do this shows how weak he is in the role of SNP leader."
The Scottish Tory leader claimed the First Minister had chosen not to suspend Sturgeon because he was her "preferred candidate".
Sturgeon never revealed who she voted for in the SNP leadership election. During the contest Yousaf referred to himself as a "continuity candidate".
On the SNP benches, Michelle Thomson, who backed Kate Forbes in the SNP leadership race, joined Ash Regan in calling for Sturgeon to resign the party whip.
"I think that Nicola Sturgeon should step aside from the SNP whip temporarily whilst the investigation is under way," she told STV News.
"The reason I think that is the case is because she herself set precedent over a number of different cases where as the leader of the SNP she required people to lose the whip.
"I know she likes to behave with integrity and act consistently and I think she probably needs to think very carefully about the situation."
She said the First Minister's refusal to suspend Sturgeon pointed to a "fundamental lack of consistency" within the party.
"What exactly is the process and who decides because it doesn't seem to me to be clear in any way whatsoever," she said.
"I'm certainly one of the precedents. There was quite a number of them. I've put it on record that I lost the whip some eight years ago, it was a very difficult time, when I wasn't actually the focus of a police investigation and I certainly wasn't arrested."
In 2015, Thomson temporarily resigned from the SNP whip when she was an MP over a mortgage fraud case which was later dropped by the authorities.
Meanwhile, SNP MP Angus MacNeil called for "political distance" from Sturgeon, saying she had "suspended others from the SNP for an awful lot less".
Sturgeon's arrest and release came just days after Boris Johnson resigned as an MP, alongside Tory allies Nadine Dorries and Nigel Adams.
Scottish Labour leader Anas Sarwar said the weekend's events showed two governments in "meltdown".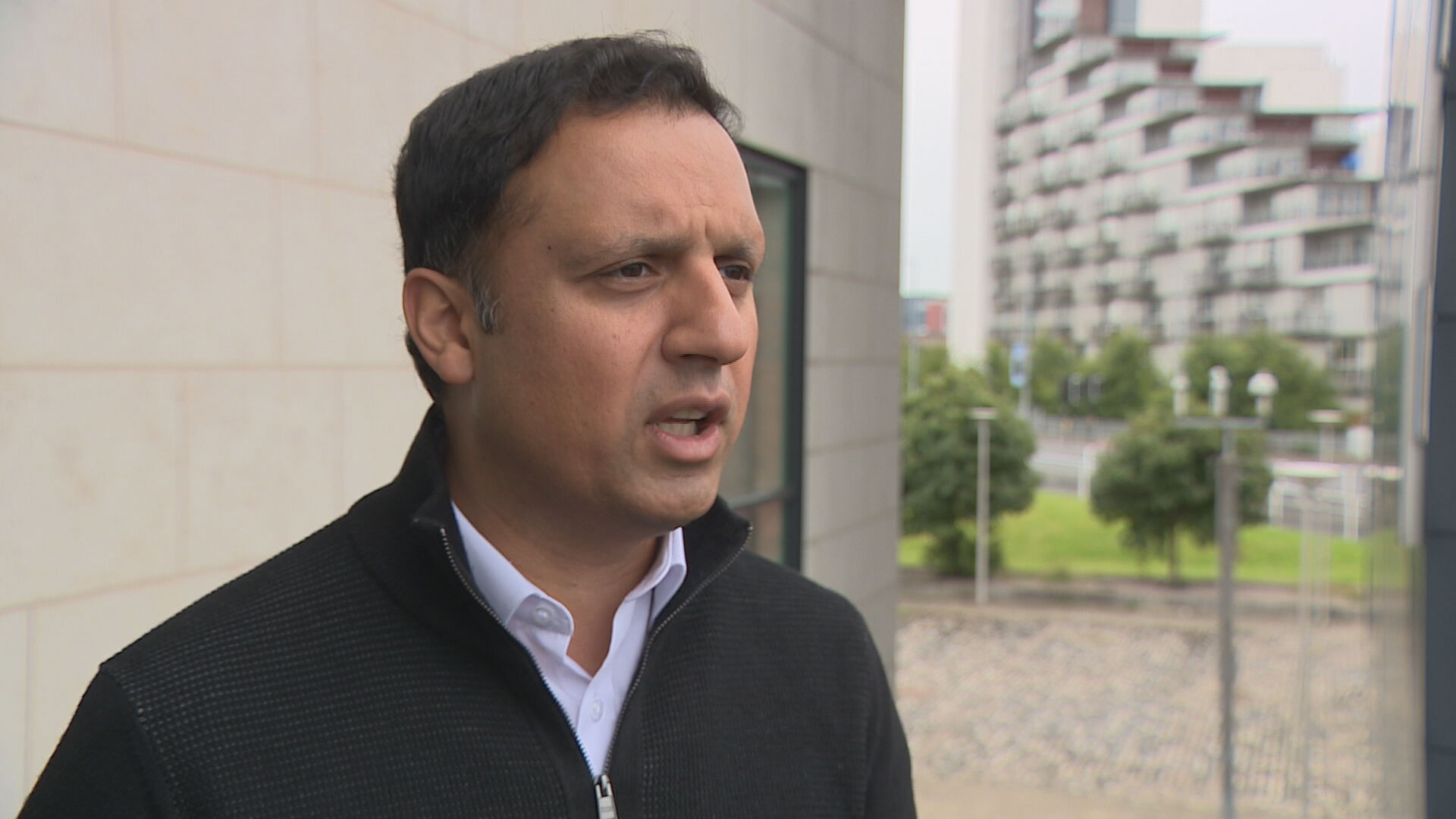 "It's been an extraordinary 48 hours in British and Scottish politics," he said.
"What you see is both governments in absolute meltdown, two parties mired in scandal and division and both now demonstrating incompetence and dysfunctionality in government.
"Frankly when people are facing the twin crises of a cost of living crisis and an NHS crisis they deserve better.
"And I think we've seen a perfect illustration in the last 48 hours about why we need to get rid of these two rotten governments."
An SNP spokesman said the party was cooperating fully with the investigation.