Nicola Sturgeon has insisted the Scottish Government must "forge a way forward" to hold an independence referendum, even without the consent of the UK Government.
In a press conference at Bute House, the First Minister said that there is an "indisputable democratic mandate" for a second Scottish independence referendum.
However, she insisted that such a vote, if it is to be "deliverable, command confidence and achieve its objective", it must be lawful.
The SNP leader said that she would be willing to discuss the transfer of a Section 30 Order with Prime Minister Boris Johnson.
But, she said that in order to "uphold democracy" in Scotland, she would seek to forge a way ahead to secure a vote.
Sturgeon made the point as the Scottish Government launched the first of a series of papers which make the case for independence.
"If this UK Government had any respect at all for democracy, the issue of legality would be put beyond doubt, as in 2014, through a Section 30 Order," she said.
"I made clear to the Prime Minister today that I stand ready to discuss the terms of such an order at any time.
"But my duty, as the democratically elected First Minister is to the people of Scotland, it is not to Boris Johnson or to any Tory prime minister.
"This is a UK Government that has no respect for democracy, and as we saw again yesterday, it has no regard for the rule of law either.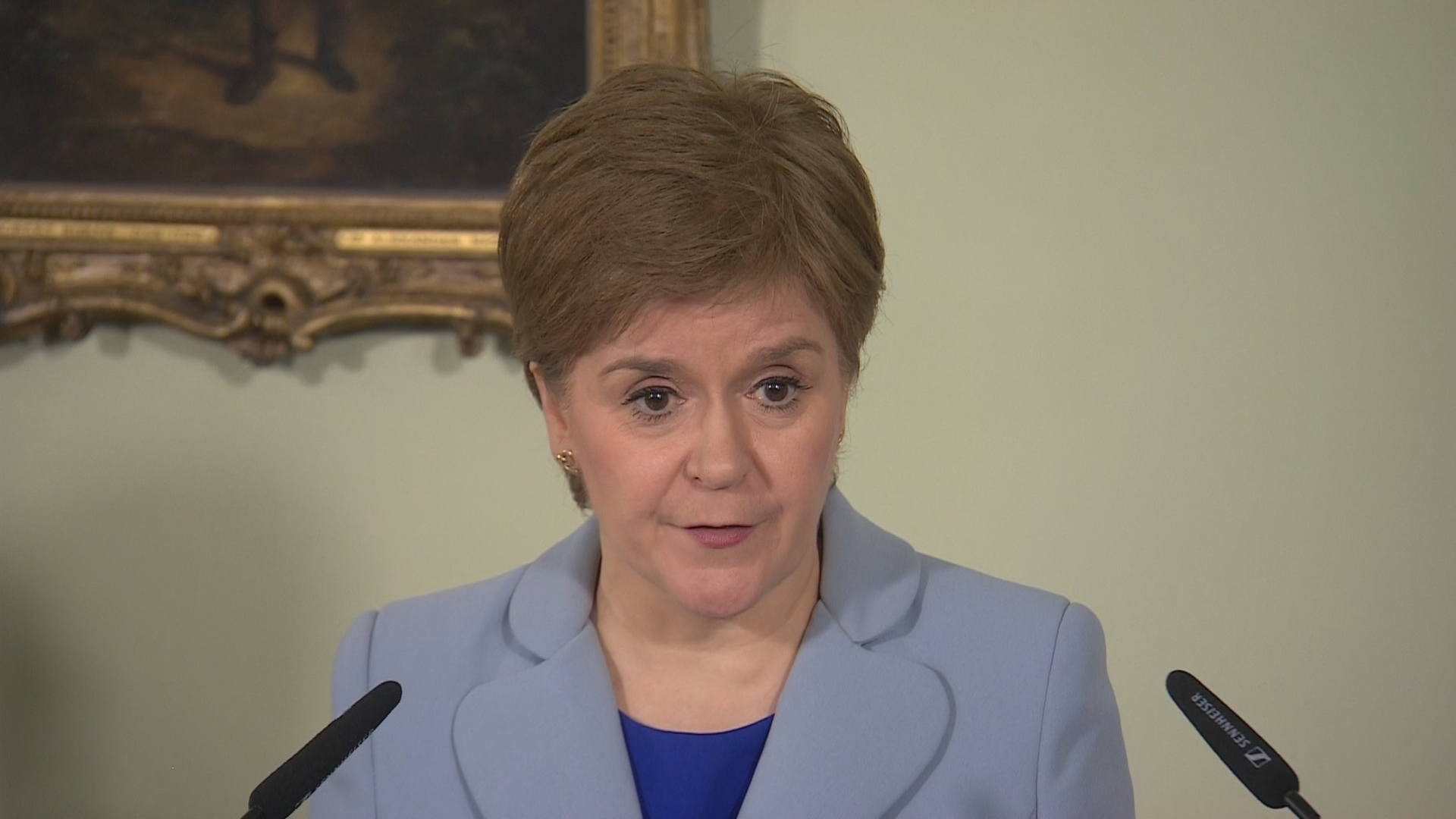 "That means if we are to uphold democracy here in Scotland, we must forge a way forward, if necessary, without a Section 30 Order."
She continued: "We must do so in a lawful manner. We know that in these circumstances, the competence of the Scottish Parliament to legislate is contested.
"And that therefore is the situation we must navigate to give people the choice of independence.
"Now, that work is well underway and while I do not intend to go further into the detail today, I can say that I do plan to give a significant update to Parliament very soon indeed."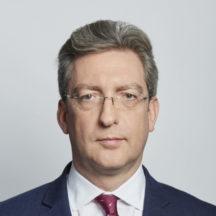 Insight
Colin Mackay
STV News Political Editor
This paper sets out the Scottish Government's analysis of how the UK performs against ten smaller independent countries around the world and not surprisingly, given that it comes from the Scottish Government, it suggests that Scotland would be better off independent.
But to even get to a referendum, the First Minister acknowledged that there are still some challenges ahead.
The UK Government will categorically not transfer the powers. It will not give a Section 30 order to the Scottish Parliament, this time to hold another independence referendum.
On Tuesday, they've already said what previous prime minister Theresa May said before, "Now is not the time".
So there is a big question mark over the Scottish Government's plans.
The question for Nicola Sturgeon is how does she deliver that lawful referendum that she wants.
"There could not be more difference between the case for independence and the case for Brexit."

First Minister Nicola Sturgeon
Sturgeon also dismissed comparisons with the Brexit referendum, insisting that the campaigns could not be more different.
"There was no planning, there was no prospectus, there was no basic honesty in the platform that was put forward for the Brexit referendum, we had the slogan, the lie I think as most people now recognise it to be, on the side of the bus," she said.
"I mean, I'm publishing today the first in what will be a series of documents. Already, in just one scene-setting document today making the case for independence, there is more thought, there is more evidence, there is more clear planning for the way ahead than there was in the entirety of the Brexit campaign."
She added: "Constitutional change is not something that is unknown in the world. What matters is the way in which that is planned and the integrity and the honesty of the platform on which it is built.
"And in that sense, there could not be more difference between the case for independence and the case for Brexit."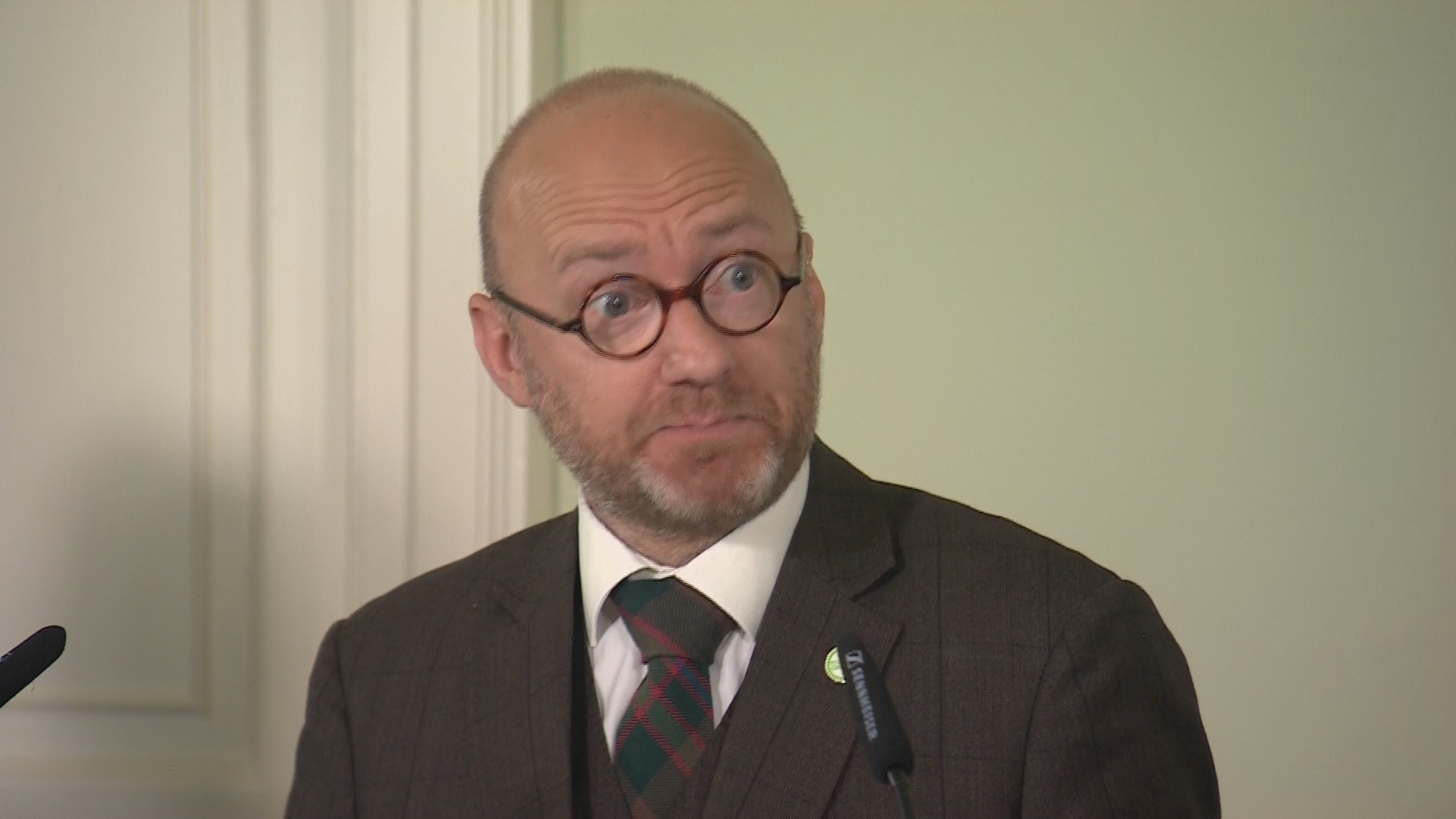 Scottish Greens co-leader Patrick Harvie said that the document being published shows that Scotland is being "held back" by successive governments at Westminster.
"Countries the world over are facing economic turmoil and the challenges in transitioning to net-zero, but we're forced to do so with our hands tied by the limits of the devolution settlement and held back by a hostile UK Government," he said.
"With the powers of a normal, independent, European country, we could chart a different future.
"The paper that we published today illustrates this basic, but powerful point.
"It shows that we are being held back – environmentally, socially and economically – by successive Westminster governments that Scotland didn't vote for.
"And we all suffer the consequences, either directly or indirectly, as the Scottish Government is forced to spend limited devolved resources to tackle the income inequality that's being created by UK policies while other European countries succeed by building more equal societies in the first place"
Harvie added: "The simple fact is that hanging on to the Etonian coattails of the UK Government, in the hope that one day they might start making the right decisions for the people of Scotland, has not worked, nor will it ever work."
Responding to the speech, Scottish Labour leader Anas Sarwar claimed that the First Minister had decided to focus on her "obsession" with independence.
"Today's speech from Nicola Sturgeon was a disappointing return to the politics of the past – the politics of strife and division," said Sarwar.
"Thousands of Scots are being forced to choose between heating and eating and even more are facing sharp bill rises, our NHS is in disarray with lives being lost as a result and our transport infrastructure is falling apart before our eyes.
"For Nicola Sturgeon to turn her back on the issues facing the people of Scotland and decide at this point to focus on her own obsession is a sad example of how out of touch this government are.
"Nicola Sturgeon has no answer to the vital economic questions posed by independence, no plan to deliver a referendum and no intention to listen to the majority of Scots who are opposed to independence.
A UK Government spokesperson said: "Now is not the time to be talking about another referendum.
"People across Scotland rightly want and expect to see both of their governments working together with a relentless focus on the issues that matter to them, their families and communities.
"That means tackling the cost of living, protecting our long-term energy security, leading the international response against Russia's invasion of Ukraine and growing our economy so that everyone has access to the opportunities, skills and jobs for the future."