The Scottish Government spent a record £1.9m on special advisers (SpAds) in Nicola Sturgeon's last year as first minister, newly released figures have shown.
In 2022-23, 18 SpAds were listed on the Government's payroll, costing a total of £1,909,843 – with two earning salaries of up to £107,149 a year.
Costs are up nearly half a million pounds from 2020-21 when the Scottish Government spent £1,434,693 on the political appointees.
SpAds are temporary civil servants who do not need to abide by the normal rules around neutrality.
They are political appointees who assist ministers on matters where it would be inappropriate for regular civil servants to do so.
The latest figures – which include all salary costs, employer national insurance and employer pension contributions – are the highest on record since devolution and have nearly doubled since Sturgeon entered Bute House in 2014.
SpAds hired by the ministers in 2022 include Colin McAllister, the chief of staff to the First Minister; Callum McCaig, the head of policy; and Jeanette Campbell, a senior special adviser whose portfolio includes advising the justice secretary and the minister for independence.
Scottish Labour described the sum – which is released proactively every year – as "morally indefensible".
MSP Michael Marra said: "This attempt to bury bad news ahead of a bank holiday weekend has backfired spectacularly.
"This is symbolic of the SNP government's skewed priorities – cutting funding for vital sectors while bolstering the ranks of spin doctors and apparatchiks.
"The fact is that the only job creation scheme that the SNP has succeeded in implementing is one for government SpAds.
"This is a bloated government that is out of touch with the people of Scotland."
Among the special advisers hired by the Scottish Government during the last year, one was paid between £53,915 – £56,428; ten between £58,946 – £72,441; five between £74,650 – £95,019 and two between £101,088 – £107,149.
An MSP is paid £67,662 a year while a Scottish secretary is paid an extra £50,849 on top of that.
The First Minister earns an extra £98,016 above their salary as an MSP.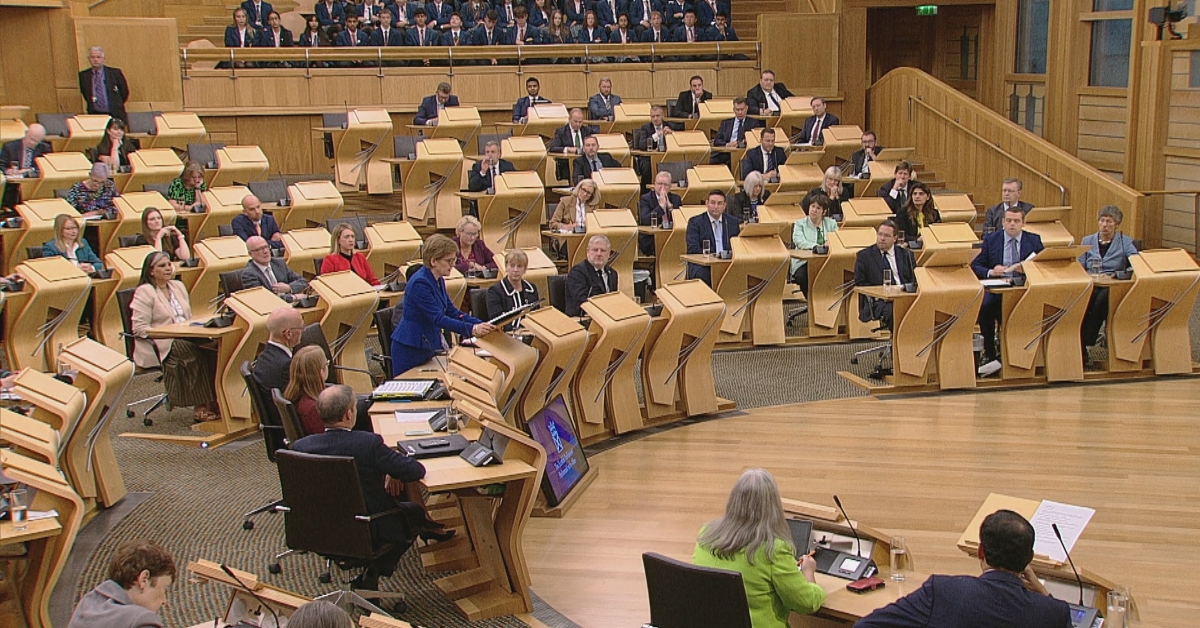 The Scottish Liberal Democrats accused the SNP of "spinning problems faster than a tornado".
MSP Willie Rennie said: "Rather than solve problems, the SNP is spinning them faster than a tornado.
"These eye-watering sums would be far better spent on battling the crisis in our NHS, cleaning up the sewage in our rivers and beaches and getting islanders the ferries that have never arrived.
"Right now, the SNP is far more bothered about saving its own skin than helping anyone else."
In 2021-22, the UK Government spent £12.7m on 126 special advisers.
First Minister Humza Yousaf is yet to finalise his list of SpAds.
Scottish Conservative chairman Craig Hoy MSP said: "People will be appalled that the cost of employing SNP spin doctors has surged by a third in the space of a year, to a whopping £2million of taxpayers' cash.
"This is living proof that the SNP prioritises spin over substance at every turn.
"It tells you all you need to know about the SNP's skewed priorities that, as the Scottish government they lead imposes swingeing cuts to vital public services, the bill for special advisors is soaring.
"Families struggling with household bills and rising energy costs will rightly be furious.
"It's not even as if this shameful squandering of public money is bearing fruit. Given the SNP's descent into civil war, the advice they're getting is either terrible or being ignored. Whichever it is, the Scottish public shouldn't be footing the bill."
The Scottish Government has been approached for comment.
STV News is now on WhatsApp
Get all the latest news from around the country
Follow STV News
Follow STV News on WhatsApp
Scan the QR code on your mobile device for all the latest news from around the country