Nicola Sturgeon has officially handed in her resignation letter to the King.
The First Minister will stand down on Tuesday after more than eight years in the role.
She was seen on Tuesday morning at around half 10 leaving Bute House, the First Minister's official residence.
It comes after Humza Yousaf was announced on Monday as the new leader of the SNP, narrowly beating his closest rival Kate Forbes.
The health secretary is expected to become Scotland's sixth First Minister at around 2pm, shortly after Sturgeon officially leaves the top role.
She wrote to King Charles on Tuesday, saying it had been her "pleasure" to serve the King and the Queen as First Minister.
She wrote: "With my humble duty, I write as anticipated in my letter to Your Majesty of 15 February to tender to Your Majesty my resignation from the office of First Minister.
"I propose that my resignation take effect from the start of Scottish parliamentary plenary business on Tuesday, March 28, 2023.
"I should wish to reiterate that it has been my pleasure to serve Your Majesty, Her Majesty the Queen and the people of Scotland as First Minister since November 2014.
"I have the honour to be, Sir, Your Majesty's humble and obedient servant."
Sturgeon announced her resignation last month, saying she had no more stamina left to continue.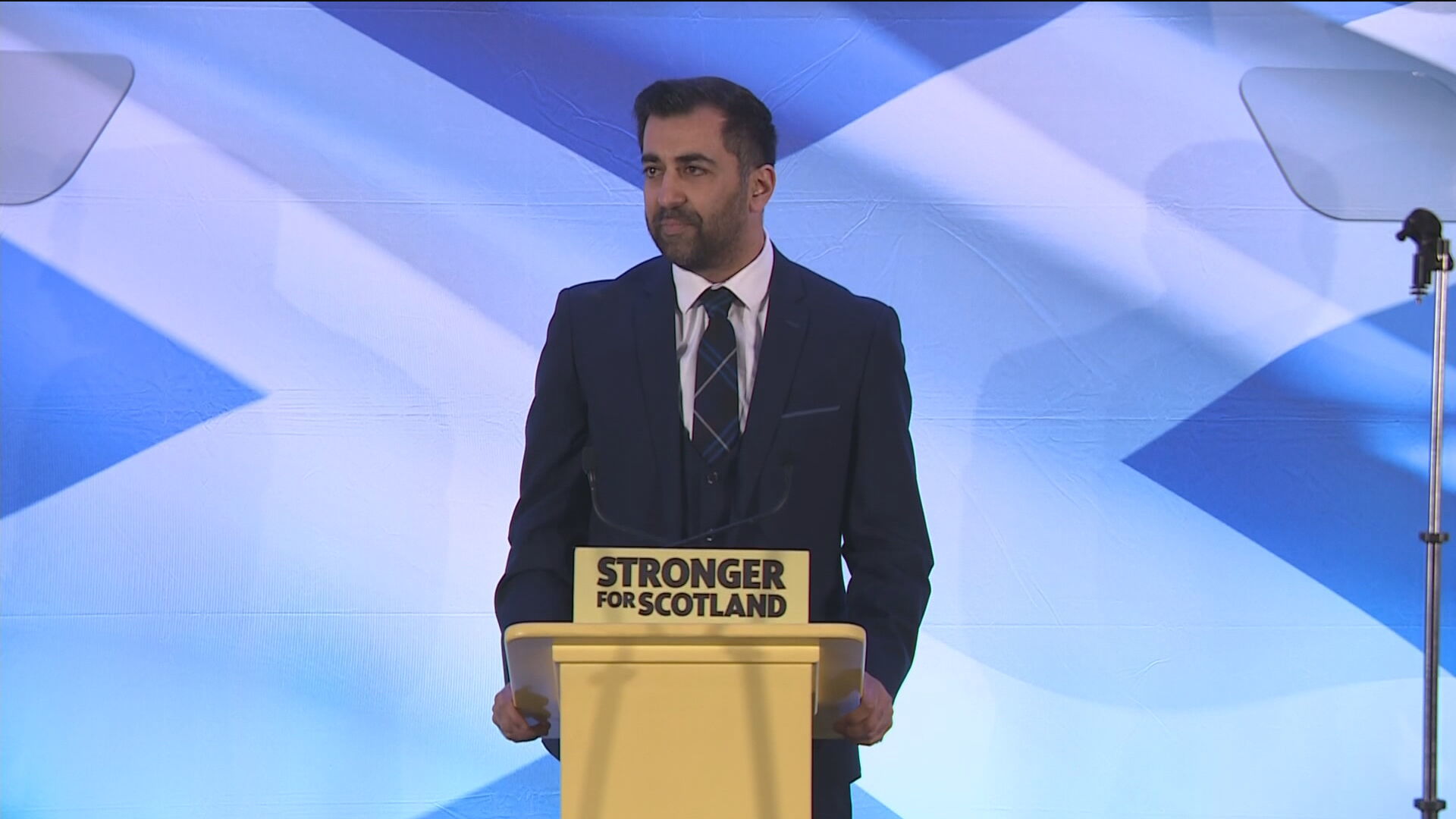 It sparked a five-week leadership contest that saw Yousaf beat rivals Forbes and Ash Regan.
In his winning speech, he vowed to be First Minister for "all of Scotland" and vowed to tackle the cost of living crisis and reform the NHS.
Yousaf will need to be voted in by a majority of MSPs on Tuesday afternoon to become First Minister, at which point the presiding officer will submit his nomination to King Charles to sign.
A self-described republican, Yousaf said during the leadership campaign that he would like to see an independent Scotland without the monarchy but added that he would still attend the King's coronation in May.
Buckingham Palace has been approached for comment.