Juryless rape trials are not part of a "politician-inspired plan to undermine the justice system", Nicola Sturgeon has said.
The former SNP leader urged both sides of the debate to "take a breath" as she warned about the increasing polarisation of Scottish politics.
Sturgeon said she had gained a new perspective on the issue since quitting in February, admitting the period since her resignation "hasn't unfolded exactly as I anticipated".
Sturgeon signed off on the Victims, Witnesses and Justice Reform Bill when she was first minister.
The bill would make a host of changes to Scotland's criminal justice system, including scrapping the not-proven verdict and introducing a pilot on judge-only rape trials.
The plans aim to improve the process for survivors of rape and sexual assault, with low conviction rates for alleged rapists and warnings from charities that the criminal justice system can traumatise victims.
But lawyers across Scotland have said they would boycott the scheme, with the Edinburgh Bar Association suggesting such a system could lead to a "miscarriage of justice".
Writing in The Guardian on Monday, Sturgeon disagreed.
"Contrary to what has been suggested," she said, "it is not a politician-inspired plan to undermine the justice system.
"In fact, the proposal is based on a recommendation from Lady Dorrian, Scotland's second most senior judge."
The former first minister said even "before the ink was dry" on the legislation, people had already taken "fixed positions" on it.
She said: "I am not expecting, or even trying, to change minds with this article – but I am expressing a hope that it is not too late for us all to take a breath.
"This issue matters. It should be beyond party politics.
"And it should not be beyond our body politic to approach it differently."
She said it was "depressingly striking in today's politics just how quickly people adopt fixed and immovable positions".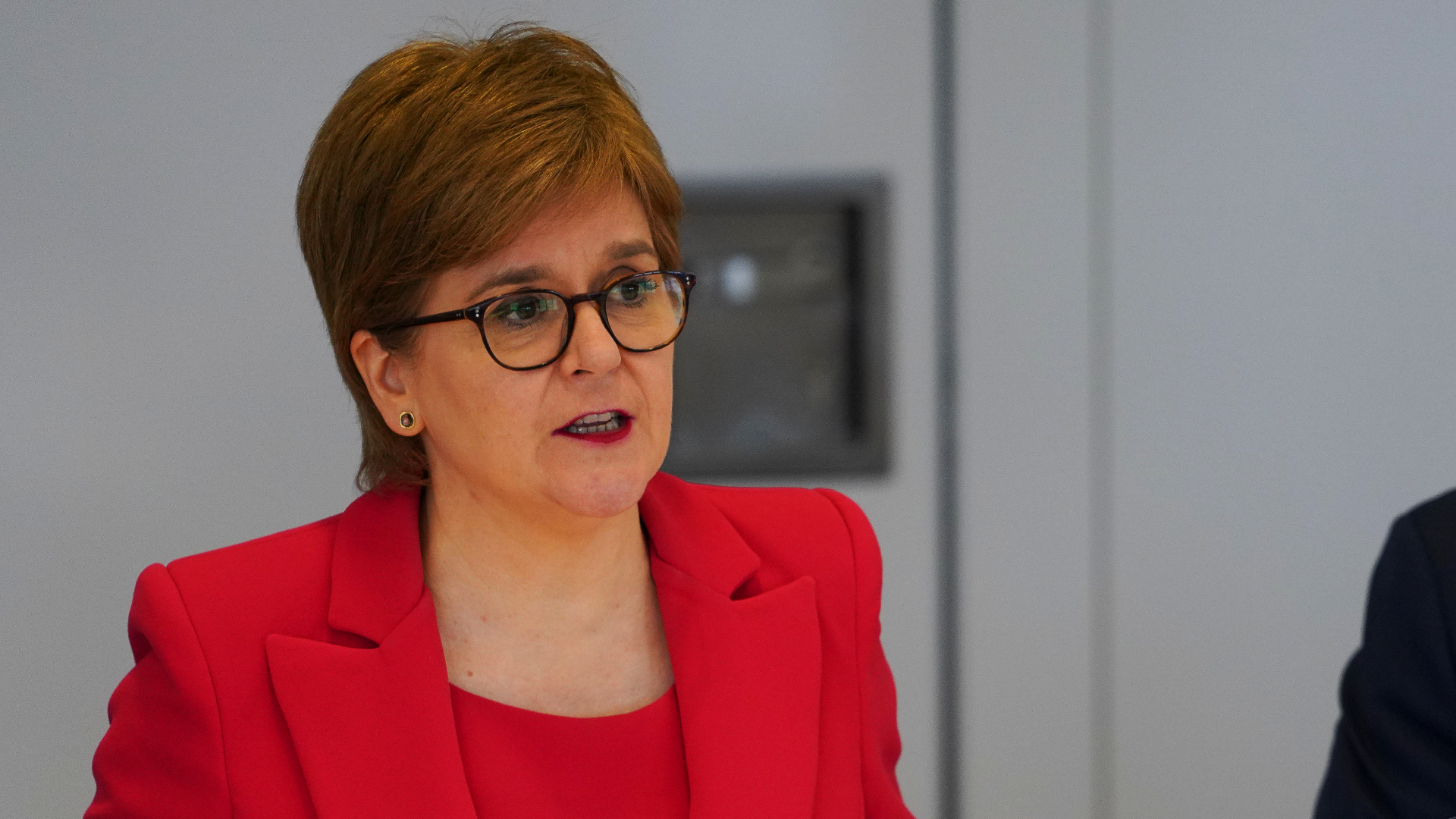 But while she supports the bill, Sturgeon said the arguments against juryless rape trials were "far from frivolous".
She wrote: "We should proceed on the strength of evidence and reasoned argument and, where necessary, make amendments to the bill as it stands."
Sturgeon urged both sides of the debate to "keep an open mind".
"It is surely at the end of that process – not before it has even started – that a judgment should be made on whether or not it is possible to design a pilot that might help tackle the denial of justice for many rape victims, without compromising the rights of those accused of such crimes."
She added: "Above all, given the deeply serious issues the bill seeks to address, it would be good to think we might take the opportunity it offers to demonstrate that the descent into a polarised and therefore paralysed politics is not as inevitable as it seems. I live in hope."