Nicola Sturgeon has said Scottish devolution is "no longer safe" under a Conservative government as she urged the candidates involved in its leadership contest to respect Scotland's right to democracy.
The First Minister said "life was too short" to tune in to live coverage of the hustings featuring Rishi Sunak and Liz Truss in Perth on Tuesday evening, but said she would work with whichever wins the Downing Street race.
She added that neither would be a good Prime Minister and accused Westminster colleagues of going "missing in action" as millions across the UK struggle during the cost of living crisis.
The FM was visiting a housing association in Glasgow to mark the first anniversary of the Scottish Government and the Scottish Green Party parliamentary group signing the Bute House Agreement.
Asked about the hustings, Sturgeon said: "I have to admit I didn't watch it, I took the view that life is too short.
"But from what I've seen, they had nothing to say that was of any relevance to the people of Scotland and, crucially, we've got to remember that if these two candidates stood in an election in Scotland, they wouldn't win.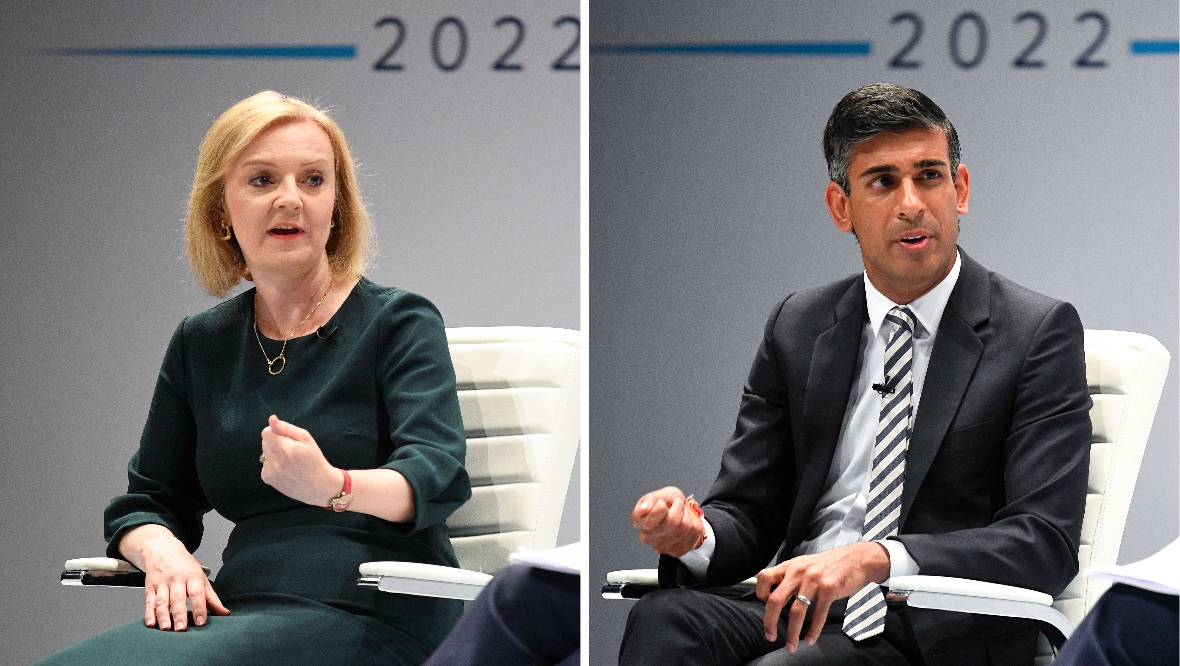 "I don't think either of them will be a good Prime Minister, that's my opinion, others may take a different view, but fundamentally, neither of them would win an election in Scotland."
The FM said she was hopeful the Scottish Parliament's case for a second referendum in October next year would be given the green light to proceed by the supreme court despite UK Government attempts to block the vote.
Oral arguments will be heard on October 11 and 12.
Sturgeon added devolution would be "undermined and eroded" under governments led by either Sunak or Truss, with both candidates reaffirming their position that a renewed ballot should not go ahead.
"The Tories haven't won an election in Scotland in my lifetime and yet time and time and time again Scotland has to accept being governed by Tories that Scotland did not vote for," she said.
"It's a massive democratic deficit and they constantly just want to deny democracy in Scotland and deny the people of Scotland the right to make a decision on their future.
"I'll work with whoever wins, just as I have with the three other Prime Ministers I have worked with in my time as First Minister; David Cameron, Theresa May, Boris Johnson, that was perhaps harder than it was than with the other two, and whatever Prime Minister emerges from this ridiculous contest, I'll do my best to work with them.
"But the starting point has to be that they respect the Scottish Parliament, they respect devolution, they respect Scotland and there has been precious little evidence of that in this debate so far."
Sturgeon added: "We had a convention at the start of devolution that Westminster couldn't legislate in devolved areas without the consent of the Scottish Parliament.
"That has been breached several times in the last few years. You've seen already in this debate the two candidates talking about the different ways in which they can go over the head of the Scottish Parliament or undermine it. I don't think devolution in its current form is safe from the Conservatives."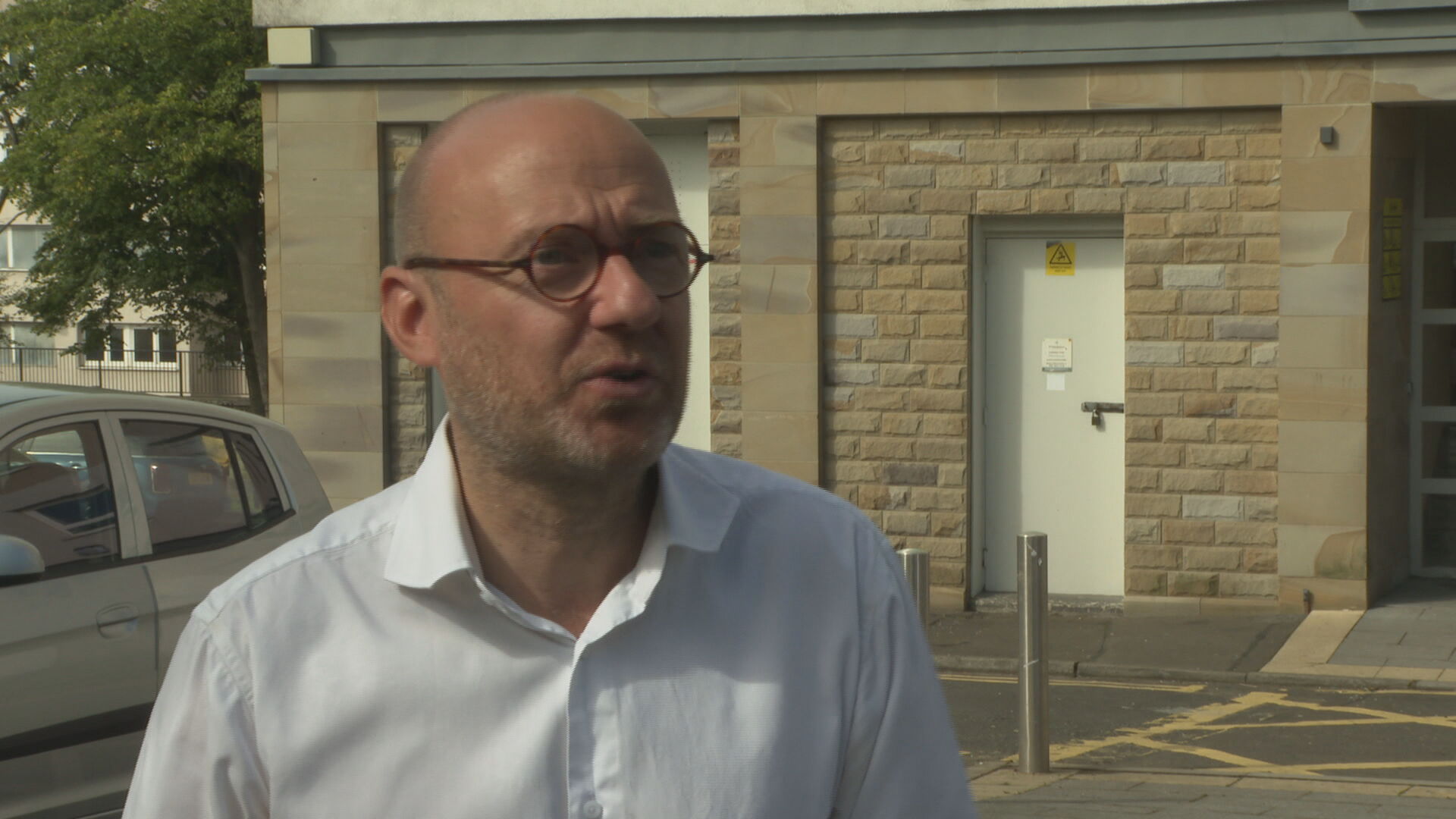 Patrick Harvie, leader of the Scottish Greens, said he found "better things to do" than tune in to the event from Perth.
"I think the really scary thing is that neither of them seems to have a plan for the cost of living crisis and that's nothing new."
The FM came in for criticism from Scottish Labour for "sitting on a pot" of funding that could help those struggling amid the highest levels of inflation in 40 years.
Consumer Prices Index inflation (CPI) reached 10.1% last month, the Office for National Statistics (ONS) revealed amid a spike in food prices.
Sturgeon accused outgoing PM Boris Johnson of being "absent," branding the energy price cap rise a "humanitarian disaster".
"They are not doing anything," the First Minister said.
"The UK Government is missing in action while people suffer and while we face an accclerating cost-of-living crisis that is going to lead to destitution, loss of life; it's tantamount to a humanitarian disaster we are seeing potentially unfold and these two candidates are so out of touch with the day-to-day concerns of people across Scotland and the UK.
"The action is needed and it is needed now, starting with the cancellation of the next energy price cap rise, we can cut the problem off at source, a substantial increase, a doubling, of the cash support that is going out to help with the wider cost of living pressures.
"Instead we have a Prime Minister who is absent and two candidates that appear to have no idea of the reality of people across the country."