Nicola Sturgeon has indicated she is willing to negotiate with the new prime minister over the holding of a Scottish independence referendum.
However, she insists that she will not allow Scottish democracy to be a "prisoner" to any holder of that office.
The First Minister delivered a speech at Bute House on Thursday as she set out the second in a series of papers seeking to make the case for Scotland to become an independent country.
Meanwhile in Westminster, the Conservative leadership contest was whittled down to five candidates in the latest round of voting, with Rishi Sunak and Penny Mordaunt currently leading the pack.
Answering questions from journalists at her official residence in Edinburgh, Sturgeon said that she would do "everything I can" to ensure that people can have their say on the independence question.
The SNP leader was asked how she would be able to guarantee that a 50% share of the vote in any future general election, which the First Minister has indicated could act as a de-facto referendum, would lead to independence.
"Fundamentally, what do I do if Westminster continues to refuse to accept democratic decisions of the Scottish people?" Sturgeon responded.
"There must come a point where I'm not the one expected to answer these questions.
"These are questions that have to be pinned on the politicians that are refusing to accept democracy.
"So, your question now is effectively saying even if more than 50% of the people of Scotland vote for the proposition of independence and Westminster refuses to accept it, what do I do?
"Well, I actually think if we end up in that position, that is really, really serious because arguably we're in a position where we simply don't have democracy.
She continued: "I will do everything I can to ensure that people get their say, that they get that say through a proper, democratic, constitutional process and that what people in Scotland vote for is honoured.
"But, others really have to answer some of these questions. Those who are denying democracy are the ones that have to answer the questions about the implications and the consequences of that denial of democracy."
The SNP leader was also asked if she would be prepared to compromise on any referendum agreement with a future prime minister.
She said: "When we had the agreement in principle with David Cameron that we would have a Section 30 Order to put beyond doubt the ability of the Scottish Parliament to legislate, we had a negotiation.
"And we didn't get everything we wanted out of that negotiation, nor did David Cameron's government.
"So, I suppose, you know, I have been part of a process where compromise has actually been at its heart.
"So in principle, yes, in terms of the detail, I will be open to a negotiation and in any negotiation you have to be prepared to compromise.
"What I will not compromise on is the principle of people in Scotland getting the opportunity to cast their votes and make their views known on independence."
Sturgeon stated that she would be open to negotiating with a new prime minister over an agreement.
She continued: "To whoever the new prime minister is, as I said as recently as two weeks ago to Boris Johnson, I'm not going to in the face of refusal of democracy by a UK Government to continue to beat my head off that wall.
"That's why I've set out a path that does not depend on that. But that's not me closing my mind to that path, it is still the best option to have two governments, opposed on the substance, coming together to agree the process.
"So, if the new prime minister is open to that, I will be open to sitting down and in a spirit of compromise, seeking to come to an agreement."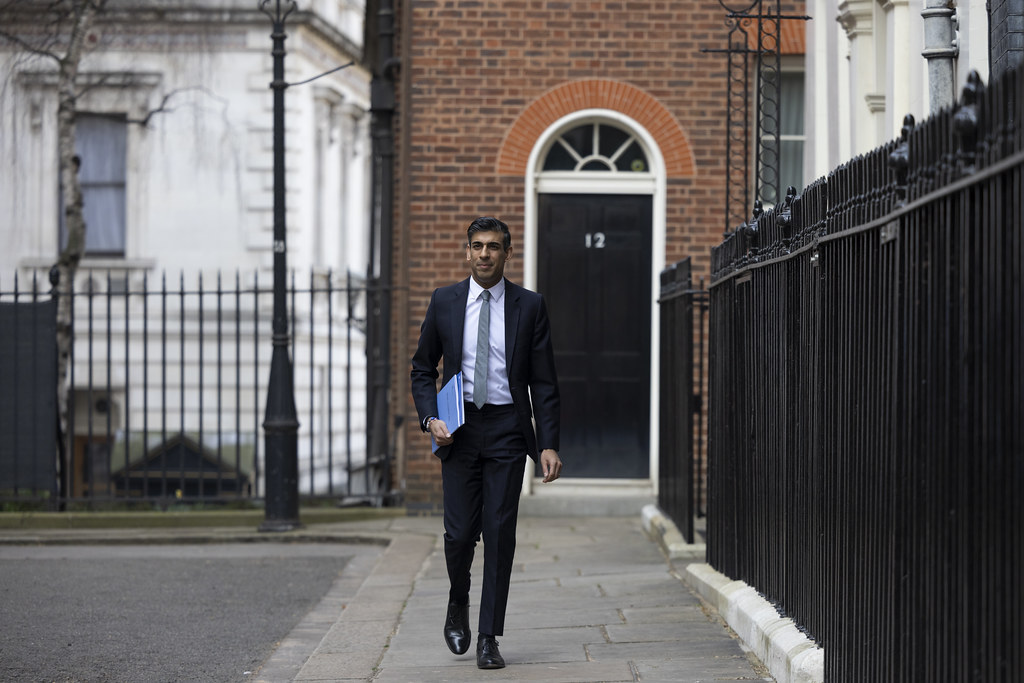 The First Minister addressed previous remarks made by Conservative leadership contest frontrunner Rishi Sunak.
"I notice in the media this morning comments of Rishi Sunak's from some time ago saying that Scotland should have the right to a referendum after Brexit," she said.
"Well, it's after Brexit, so maybe if he is to hold to what he said before, there may be some room for discussions there.
"If he emerges as the winner, which based on events over the last 24 hours I don't think is in any way certain.
"So, yes, I will be happy to sit down with the new prime minister if there is a willingness to do that.
"I'm not going to allow Scottish democracy to be the prisoner of a UK prime minister and that is the point of principle."
STV News is now on WhatsApp
Get all the latest news from around the country
Follow STV News
Follow STV News on WhatsApp
Scan the QR code on your mobile device for all the latest news from around the country