The First Minister has corrected the official parliamentary record after falsely claiming Scotland's net energy consumption is already provided by renewable energy sources.
Last month, Nicola Sturgeon told Holyrood that "under this government, we have a position where our net energy consumption is already provided by renewable energy sources".
This is not the case, despite Scotland using an increasing amount of renewable energy.
The Scottish Government does not have figures for "net energy consumption" but the latest figures show that 26.7% of the country's overall energy consumption came from renewables.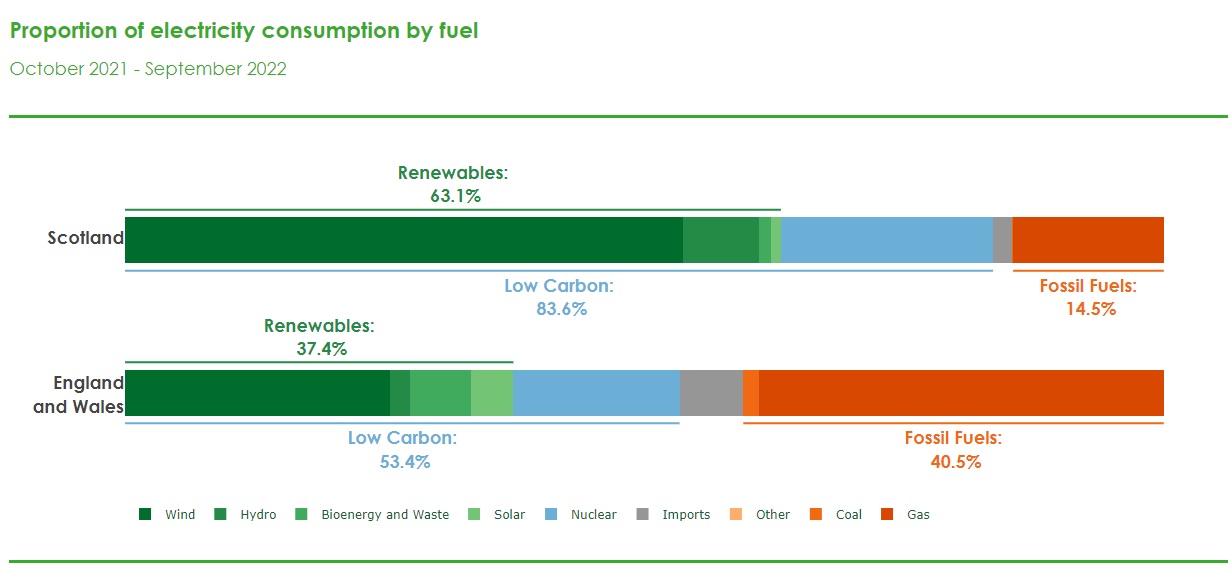 A Scottish Government spokesperson said: "Scotland already has a hugely positive story to tell in renewable energy, which accounts for the equivalent of almost 100% of our gross electricity consumption."
Scotland produces far more energy than it consumes and it makes almost as much renewable electricity as it uses in total.
However, Scotland exports a lot of electricity and it does not simply use renewable power and sell off its non-renewable energy.
Renewable power generation is variable and Scotland has to use non-renewable energy to meet demand throughout the year.
In the 12 months to September, Scotland got 63.1% of its power from renewables, 20.4% from nuclear and 14.5% from gas.
The First Minister's statement was corrected to read: "Under this Government, the equivalent of 98.8% of our gross electricity consumption is already provided by renewable energy sources."
Scottish Conservative shadow secretary for net zero, environment and transport Liam Kerr MSP said: "When Nicola Sturgeon made this untrue claim at FMQs, I raised a point of order with the presiding officer, requesting that it be corrected.
"While I'm pleased that the First Minister has belatedly admitted she was wrong – by correcting the official record – her misleading comments were subsequently repeated by other SNP politicians, including John Swinney.
"It's not enough for the First Minister to merely amend the official record – she ought to stand up in Parliament and apologise for misleading MSPs and the public."
Earlier in September, deputy first minister John Swinney said Scotland had "100% self-sufficiency in our electricity requirements from renewables".
Because Scotland must sell renewable energy when it produces too much and then use non-renewables when it doesn't have enough, it is not the case that the country can operate purely on green power at the moment.
Responding to the changing of the parliamentary record of the First Minister's comments, Scottish Liberal Democract leader Alex Cole-Hamilton said: "This is not how the Ministerial Code is supposed to work. Ministers who mislead parliament must say so in parliament, even the First Minister."
A Scottish Government spokesperson said: "Upon identifying this error, the First Minister immediately requested a correction to the Official Report – in line with established procedures for members to make such amendments.
"The equivalent of 98.8% of Scotland's gross electricity consumption is already provided by renewable energy sources."
STV News is now on WhatsApp
Get all the latest news from around the country
Follow STV News
Follow STV News on WhatsApp
Scan the QR code on your mobile device for all the latest news from around the country