Nicola Sturgeon has urged "a bit less heat and more light" surrounding the issue of where transgender prisoners are held.
The Scottish Prison Service is carrying out a review of custody arrangements for trans prisoners following high-profile cases.
Speaking to STV News, Sturgeon said the row risked "stigmatising" the trans community.
She said risk assessments carried out on individual prisoners were "robust and rigorous", adding: "Arrangements for deciding where a transgender person convicted of a crime serves their sentence haven't changed in recent times.
"There is no automatic right for a trans woman to serve a sentence in a female estate."
Sturgeon's comments were made in light of the case of Isla Bryson, who was found guilty of two rapes between 2016 and 2019 at Glasgow's High Court last week.
Bryson, a trans woman, committed the crimes before transitioning and was initially held in segregation at Cornton Vale women's prison, near Stirling, before later being moved to a male prison estate.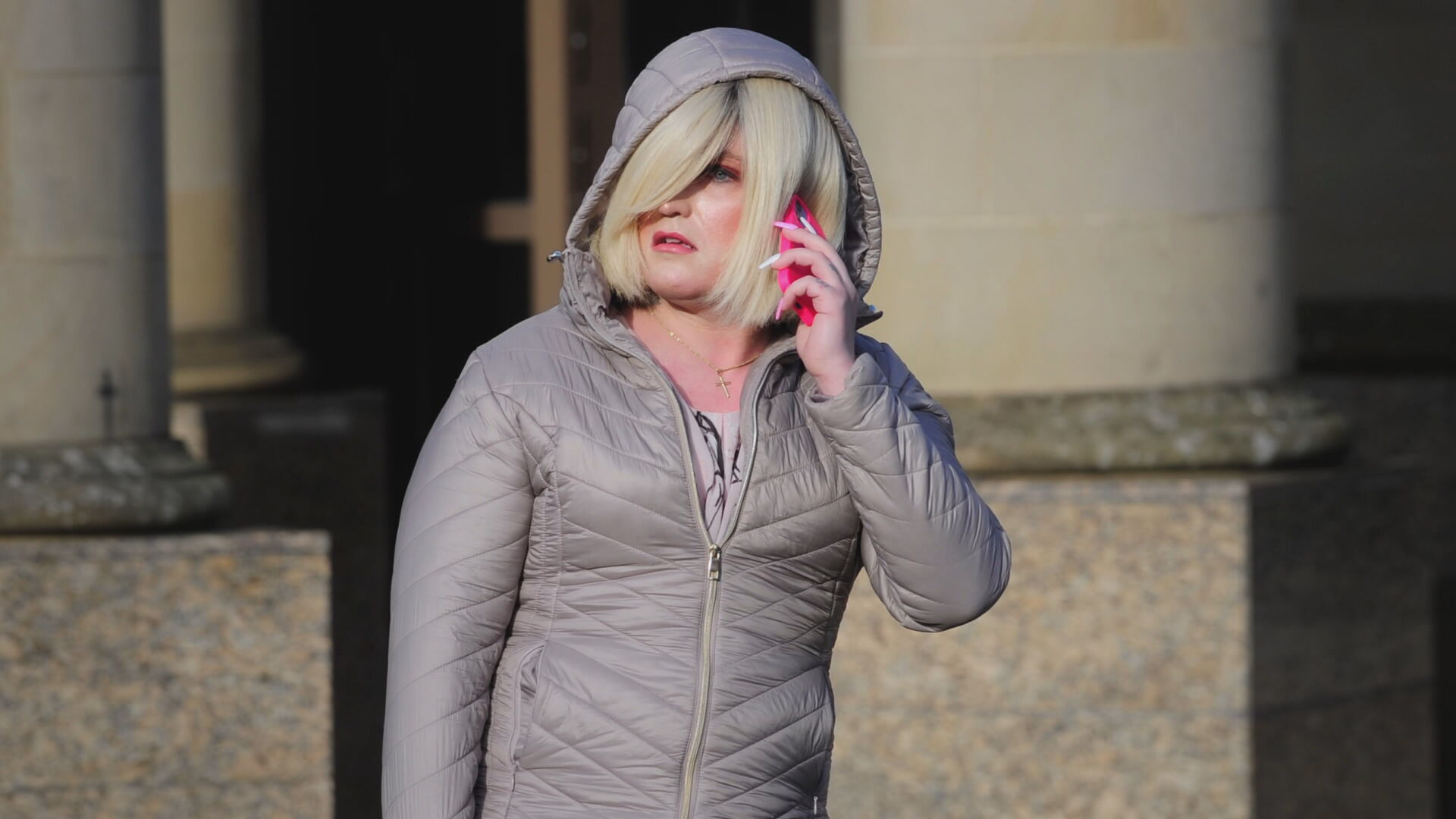 Justice secretary Keith Brown has now blocked trans prisoners in custody with a history of violence against women from being moved from the male to the female estate.
The measures also cover newly convicted or remanded transgender prisoner.
Opposition politicians have accused the Scottish Government of botching its handling of the row over Bryson.
The furore comes after MSPs passed the gender reform act – making it easier trans people to self identify – before Westminster blocked the legislation.
But the First Minister warned against using the Bryson case to "stigmatise" the trans community.
She said: "Any predatory man can access women's spaces without a gender recognition certificate. That was the case before, that is the case now, it will be the case when the new legislation, which doesn't impact any of this, comes into force.
"As in any society, no matter what group in society we are talking about, there will be a small number who will offend and do bad things.
"It's important we deal rigorously with them and, just as we wouldn't with any other group in society, when we're talking about trans people we don't use the tiny minority who commit crimes to stigmatise the wider community.
"I think it's really important that we take a calm and considered view of these things and remember that, just like the general population, the overwhelming majority of trans men and trans women never commit any crime of any description whatsoever."
The Scottish Conservatives accused Sturgeon of making up policy "on the hoof".
Shadow equalities spokesperson Rachael Hamilton MSP said: "Nicola Sturgeon is all over the place in this car-crash interview – and it's little wonder given the number of U-turns she's performed on this issue in recent days.
"The First Minister has been forced to make up policy on the hoof because her original positions are so out of touch with public opinion.
"Nicola Sturgeon must make an urgent statement to parliament outlining how she intends to ensure the safety of women prisoners.
"If a rapist, or a man guilty of violence against women, changes their gender during court proceedings, they are not doing so for the right reasons – and should never have access to women's safe spaces, permanently."
"This ought to be blindingly obvious to the First Minister. Inexplicably, it seems not to be."