Three candidates have launched their bids to become Scotland's next First Minister.
Finance secretary Kate Forbes, health secretary Humza Yousaf and Ash Regan – who quit the government over gender reforms – all want to replace Nicola Sturgeon.
Her successor will be named on March 27 after a vote by party members.
So who are the contenders to take on the top job at Holyrood.
Kate Forbes
Kate Forbes was first tipped as a potential First Minister after calmly delivering the budget just hours after being drafted in following the sudden resignation of finance secretary Derek Mackay in 2020.
The 32-year-old was officially given the role two weeks later and now many polls have put her as the favourite for the top job.
Born in Dingwall in the Highlands, Forbes spent much of her early years going between a Gaelic school in Scotland and studying in India, after relocating with her family.
She studied history at Cambridge University before going on to earn a MSc in diaspora and migration history in 2013.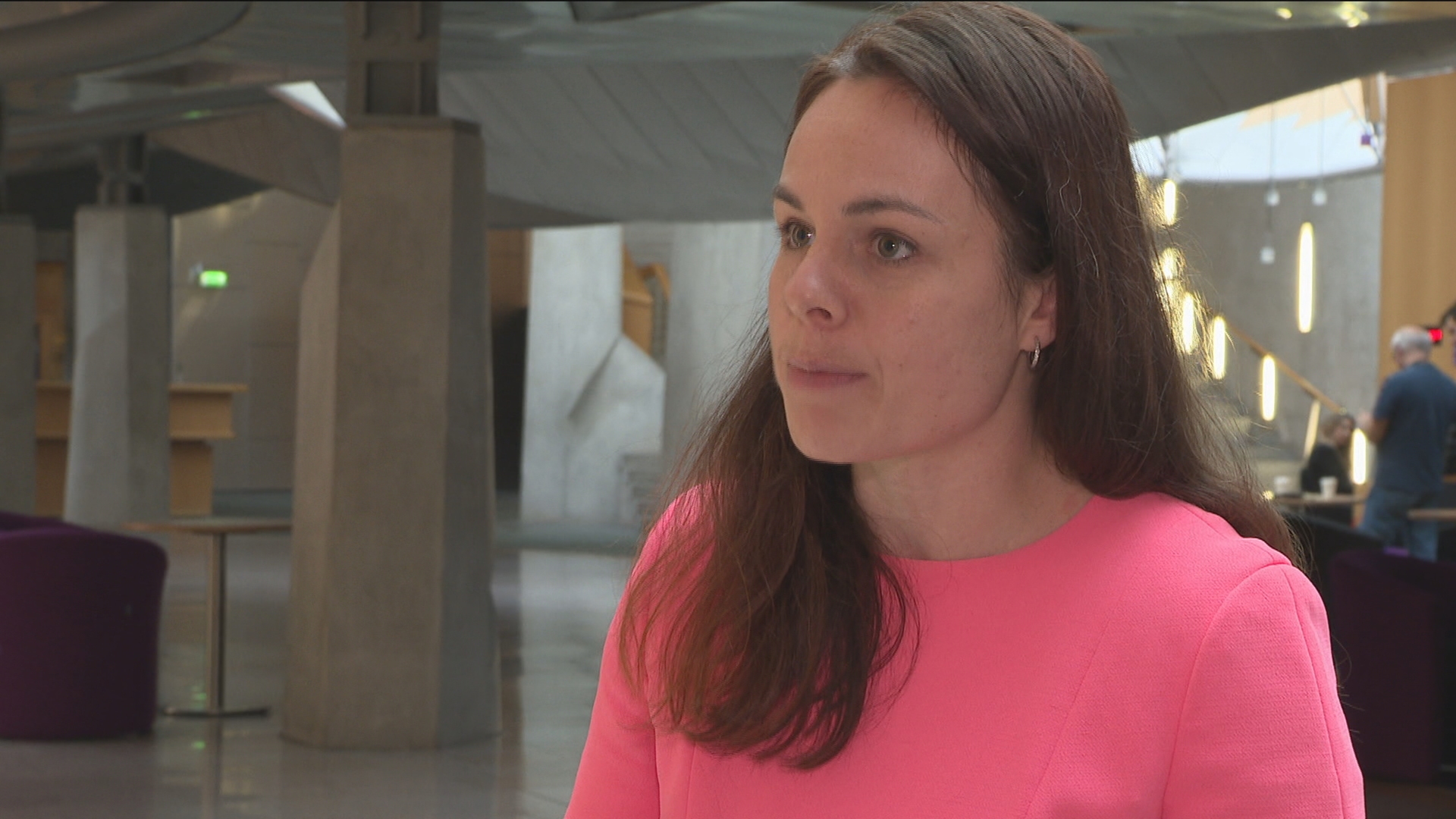 She got her start in politics by working for Dave Thompson, her predecessor in the Skye, Lochaber and Badenoch constituency, and was also employed as an accountant.
Forbes was elected to Holyrood in 2016, almost doubling the votes Thompson had received in the previous election.
Her campaign was focused on addressing the gender pay gap in employment across the Highlands.
She sat on the SNP backbenches until 2018, convening the parliament's cross-party group on Gaelic and leading key debates on the importance of the language.
In June 2018, she became the minister for public finance during a reshuffle by Nicola Sturgeon and two years later became the first woman to deliver a budget in either Holyrood and Westminster.
In the 2021 elections, her majority grew further in her constituency and she delivered the budget for a second time in December 2021.
Forbes became the first cabinet secretary to take maternity leave, however is predicted to return to work earlier than expected after announcing her candidacy.
She was one of 15 politicians to sign a public letter urging the Scottish Government to delay its controversial gender reforms.
And in January 2022, prior to her maternity leave, she said her position was unchanged, expressing fears the Gender Recognition Reform (Scotland) Act could be a "bad law".
When it came to the vote in December 2022, her loyalty to party or conscience could not be tested as Forbes was away on maternity leave and could not vote.
Questions have been raised on how Forbes' beliefs, if she wins the leadership, would impact on the policies of her party.
Her religious faith has been a significant talking point. Forbes is a member of the Free Church of Scotland, with concerns raised over the church's strict views on abortion and same-sex marriage.
Concerns have also been raised that her appointment could jeopardise the power-sharing agreement between the SNP and the Scottish Greens.
However, she has previously brushed off questions about whether her faith will conflict with her party's policies, including on the issue of buffer zones around abortion clinics.
She said: "I make my own decisions on the basis of what decision is right and wrong, according to my faith, not according to the diktat of any church."
Humza Yousaf
Health secretary Humza Yousaf is one of the SNP's most senior and high-profile ministers.
The 37-year-old said he had given "careful consideration" to the impact becoming First Minster would have on his family.
The firm ally of Nicola Sturgeon will be hoping to tap into the same base of activist support as the FM, particularly in Glasgow, which they both represent at Holyrood.
Yousaf announced his leadership bid in the Sunday Mail newspaper, writing: "You've got to put yourself forward if you think you're the best person for the job. And I do.
"This is the top job in the country, and it needs somebody who has experience."
Yousaf began working as an SNP office manager after studying politics at Glasgow University.
He worked alongside Bashir Ahmad, the first MSP from an Asian and Muslim background, before stints with Sturgeon and Alex Salmond following Ahmad's death in 2009.
After being elected in 2011 as a Glasgow region MSP, he took his oath to the Queen in English and in Urdu. He did the same when re-elected in 2016, wearing both a kilt and sherwani to reflect his Scottish and Pakistani heritage.
Yousaf's first ministerial appointment came under Salmond's leadership in September 2012, when he was given the external affairs and international development portfolio
He stayed on in a junior ministerial role when Sturgeon became First Minister, though he was then promoted to transport and later justice.
But his introduction of the Hate Crime Bill was not uncontroversial, with critics saying it put undue limits on free speech.
Perhaps his greatest challenge has come as health secretary, with Yousaf taking over the post from Jeane Freeman in 2021 as she stood down from Holyrood.
The coronavirus pandemic was still affecting Scotland at that point.
Throughout his time in the role, he has faced opposition attacks over the performance of the NHS, particularly A&E waiting times.
Ash Regan
Prominent SNP rebel Ash Regan resigned from her ministerial position in protest at gender reform.
The 48-year-old MSP for Edinburgh Eastern has pledged to "reinvigorate" the party, promising more power to members.
She will be hoping to focus on the campaign for Scottish independence, with controversial gender reform plans to be dropped.
Regan attended primary school in Scotland before moving to Cumbria and went on to work in marketing and PR after studying international relations at Keele University.
Her first foray into politics came when she became the head of campaigns and advocacy at the Common Weal – a pro-independence think-tank in Scotland.
She went on to become prominent in the Women for Independence (WfI) movement, joining its national committee in January 2014.
Regan joined the SNP after the public rejected independence in the 2014 referendum.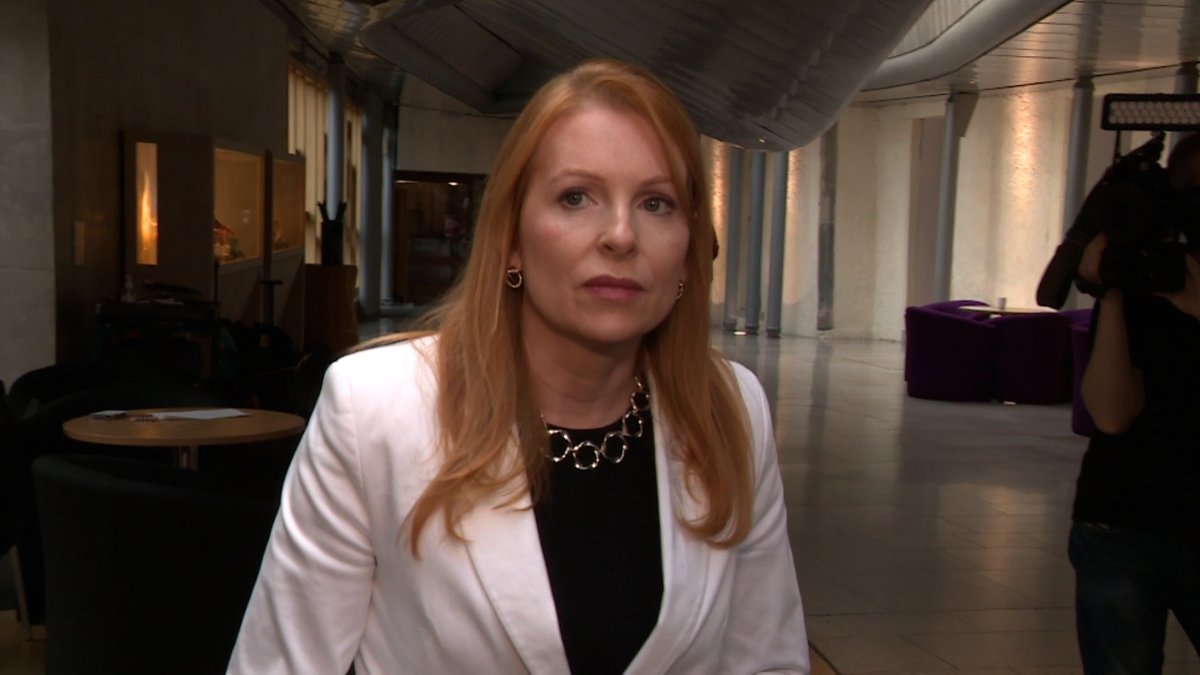 She was selected as the candidate for Edinburgh Eastern ahead of the 2016 Holyrood elections, replacing the incumbent SNP Kenny MacAskill.
Her victory was high profile as she defeated then-Scottish Labour leader Kezia Dugdale.
Regan spent her first two years in the Scottish Parliament on the backbenches, serving as parliamentary liaison officer to the culture, tourism and external affairs secretary.
Following the cabinet reshuffle in June 2018, Regan became the minister for community safety.
Regan continued as community safety minister until 2022, when she resigned over the Gender Recognition Reform (Scotland) Act.