The boss of the nationalised Ferguson Marine shipyard has described being paid more than £2500 per day as "value for money".
Tim Hair was appointed by the Scottish Government to turn around the struggling Port Glasgow yard after it went into administration in August 2019.
Since then, he has cost the taxpayer almost £1.3m in fees for 454 days' work – his current daily rate is £2565, which was reduced from £2850 in February last year.
His income to date makes him one of the UK's highest-paid public officials, earning more than four times the salary of the First Minister.
Meanwhile, Ferguson's timetable to build two 'lifeline' ferries for the islands – the Glen Sannox and Hull 802 – is now running over four years late at a cost of more than double the agreed £97m 'fixed price'.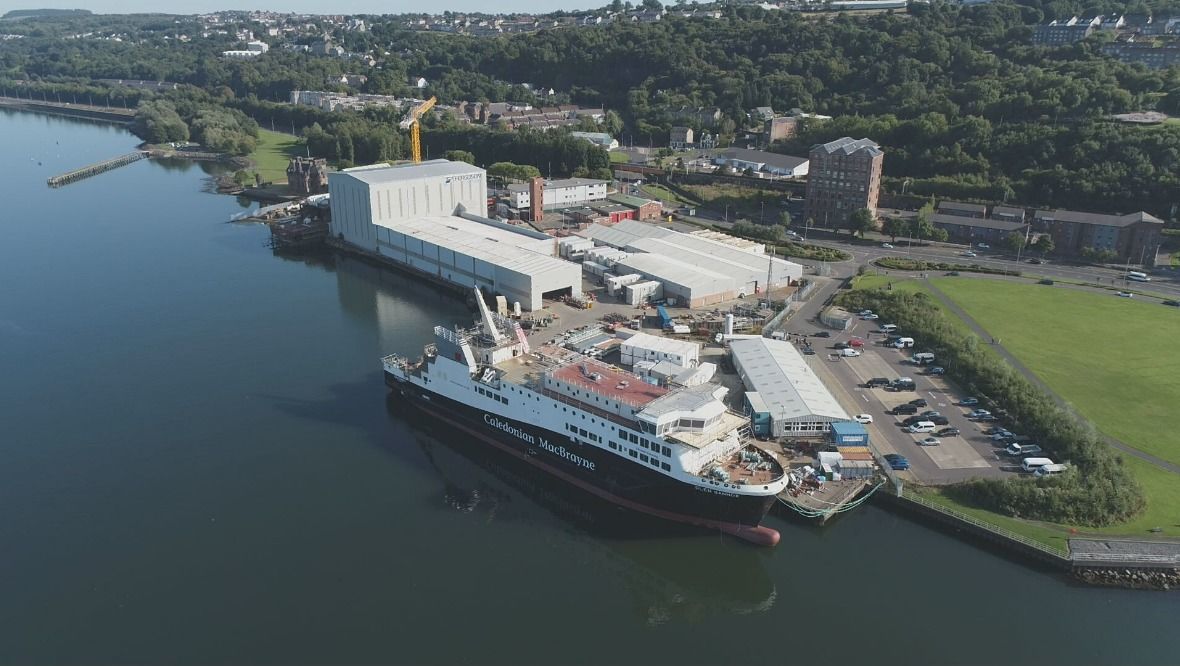 'Political scandal'
Opposition parties at Holyrood have described the fees as "extortionate" and a "political scandal".
Mr Hair told STV News: "My fees sit within the middle of the range of the benchmark that the Scottish Government looked at.
"Inevitably, I believe it is value for money.
"Ultimately, this is a very challenging turnaround and the contract was thoroughly benchmarked, and I think we have covered that pretty thoroughly."
When pressed on whether it was fitting for a yard that has struggled financially to be paying such a high amount, Mr Hair said: "That's been pretty thoroughly covered and commented on, and I don't think I have much to add."
'Significant milestone'
Mr Hair was initially hired for two to three months, with the option to retain his services on a month-by-month basis.
He believes the company has dramatically changed the way it operates and was now running a functioning shipyard that will avoid spiralling costs and delays in the future.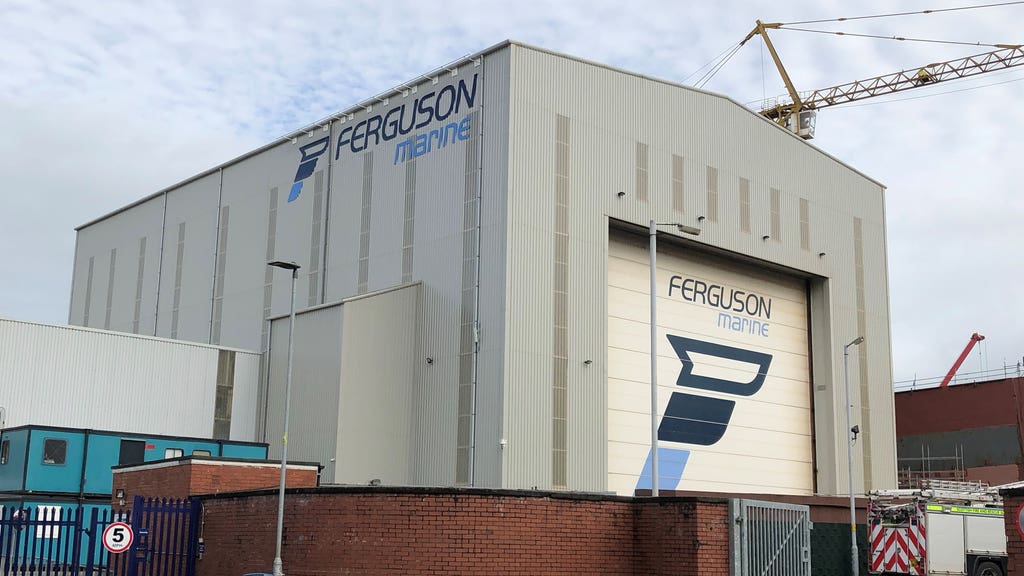 On Wednesday, Ferguson Marine was marking a "significant milestone" with the installation of the bulbous bow on Hull 802.
Mr Hair said the company was actively looking for new ships to build to ensure a seamless flow of work at the yard.
"I am confident that we will win the next contract, we will win the next vessel, and that we will deliver a sustainable future for the yard," he said.
"My remit from the start, and reinforced by successive cabinet secretaries, was to stabilise the situation, deliver five vessels and create a sustainable future for the shipyard.
"We've done the first of those, we have delivered three of the five vessels, and we are working on the sustainable future.
"I can't give a guarantee because we don't have a contract, but I am confident we will win future work and there will be a shipyard here for the long term."
The Scottish Government said Mr Hair's pay was "now a matter for the yard", however the Scottish Conservatives said islanders would be "staggered" by Mr Hair's defences.
'Buried their head in the sand'
Shadow transport minister Graham Simpson said: "Island communities who are crying out for lifeline ferry services will be staggered by Ferguson Marine's top boss defending his extortionate salary.
"Ferguson Marine is in crisis and ministers have completely buried their head in the sand over their constant failings. It is on their watch that it has lurched from one financial disaster to another.
"It is a scandal that SNP ministers thought it was appropriate to pay someone this amount of taxpayers money, who incredibly believes it represents good value for money."