Liz Truss has been accused of "throwing" chancellor Kwasi Kwarteng "under a bus" over a tax cut for the richest people announced in the mini-budget.
The comment from former culture secretary Nadine Dorries comes after the Prime Minister said the abolition of the 45% tax rate on earnings over £150,000 was a decision made by Kwarteng without consulting Cabinet.
Dorries, a staunch ally of Truss's predecessor in No 10, tweeted: "One of (Boris Johnson's) faults was that he could sometimes be too loyal and he got that.
"However, there is a balance and throwing your chancellor under a bus on the first day of conference really isn't it.
Truss revealed the mini-budget's most controversial measure, the abolition of the 45% tax rate on earnings over £150,000 was not discussed with the Cabinet but was a decision made by the chancellor.
Truss acknowledged mistakes over the tax-slashing mini-budget but said she was standing by her plans as the Conservative party conference got under way in Birmingham on Sunday.
The Prime Minister refused to rule out public spending cuts as she admitted more could have been done to prepare the financial markets for Kwarteng's statement.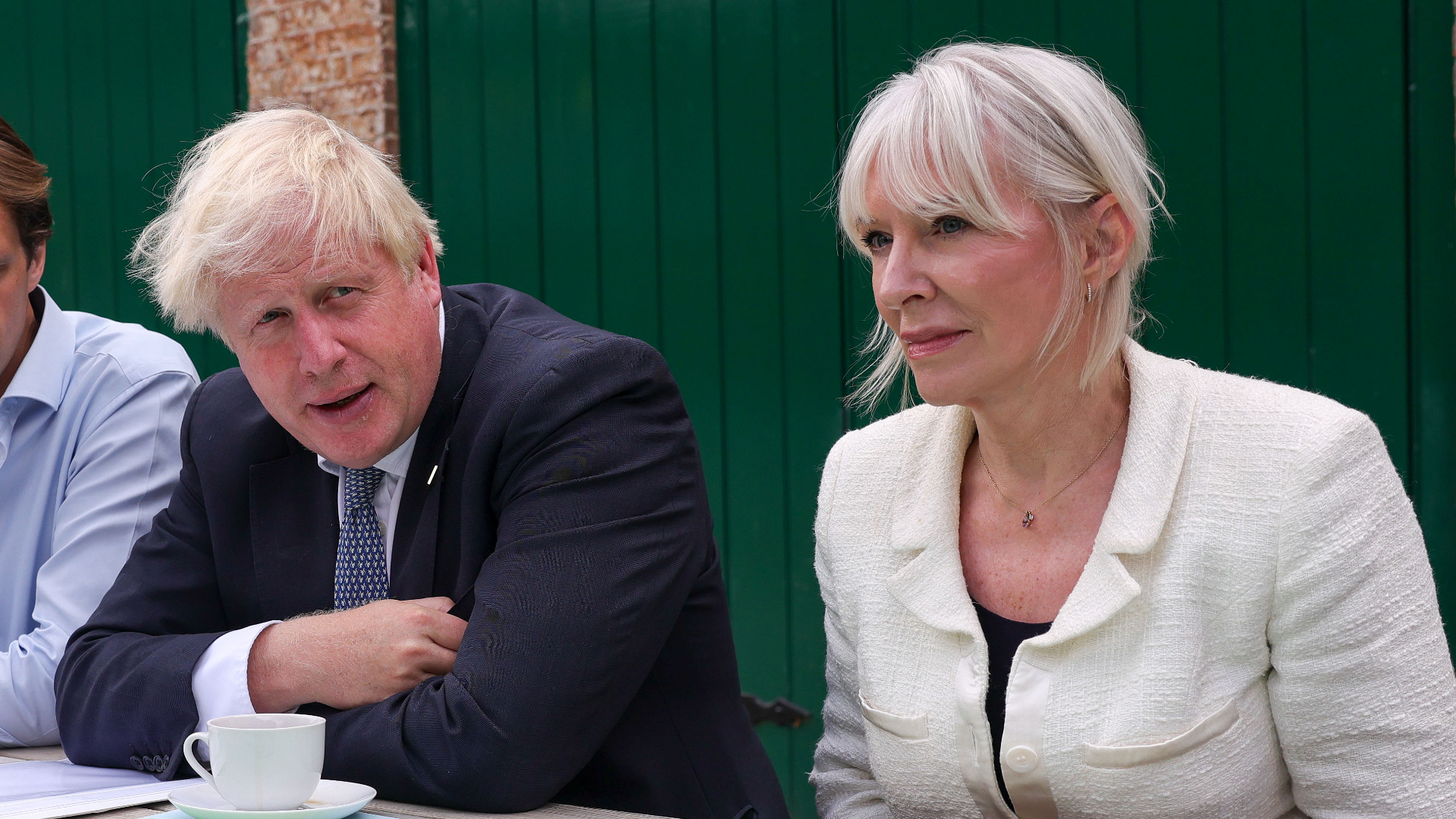 The chancellor's "fiscal event" spooked markets and sent the pound plummeting to a record-low forcing an unprecedented £65bn intervention by the Bank of England.
As the Tory conference begins, Truss faced a difficult task in reassuring the markets and Conservative members unnerved by the market turbulence and opinion poll crash suffered since she took office.
Dorries said she hoped "things things improve and settle down from now".
But the Kwarteng is facing calls for an official inquiry following a report that he attended a private champagne reception with hedge fund managers who stood to gain from a collapse in sterling following his mini-budget.
The Sunday Times reported that he joined the gathering at the Chelsea home of a City financier on the evening of September 23 where he was said to have been "egged on" to commit to his plan for £45bn of unfunded tax cuts.
Truss said Kwarteng "meets business people all the time" when asked about the incident.
Conservative donors who attended a champagne reception with the Chancellor after his mini-budget should be "lauded", the party chairman has said.
A source close to the chancellor dismissed any suggestion of impropriety regarding his attendance at the reception saying any suggestion attendees had access to privileged information was "total nonsense".