MSPs have been reminded of the leadership role Holyrood has, as the Parliament's presiding officer insisted on the importance of respectful debate.
Alison Johnstone spoke on the anniversary of being elected to the role of presiding officer one year ago.
Holyrood's equivalent to the Speaker in the House of Commons, the presiding officer is responsible for chairing meetings in the debating chamber.
The position also includes responsibility for selecting questions asked at FMQs, chairing the Scottish Parliament's corporate body, and chairing parliamentary bureau meetings.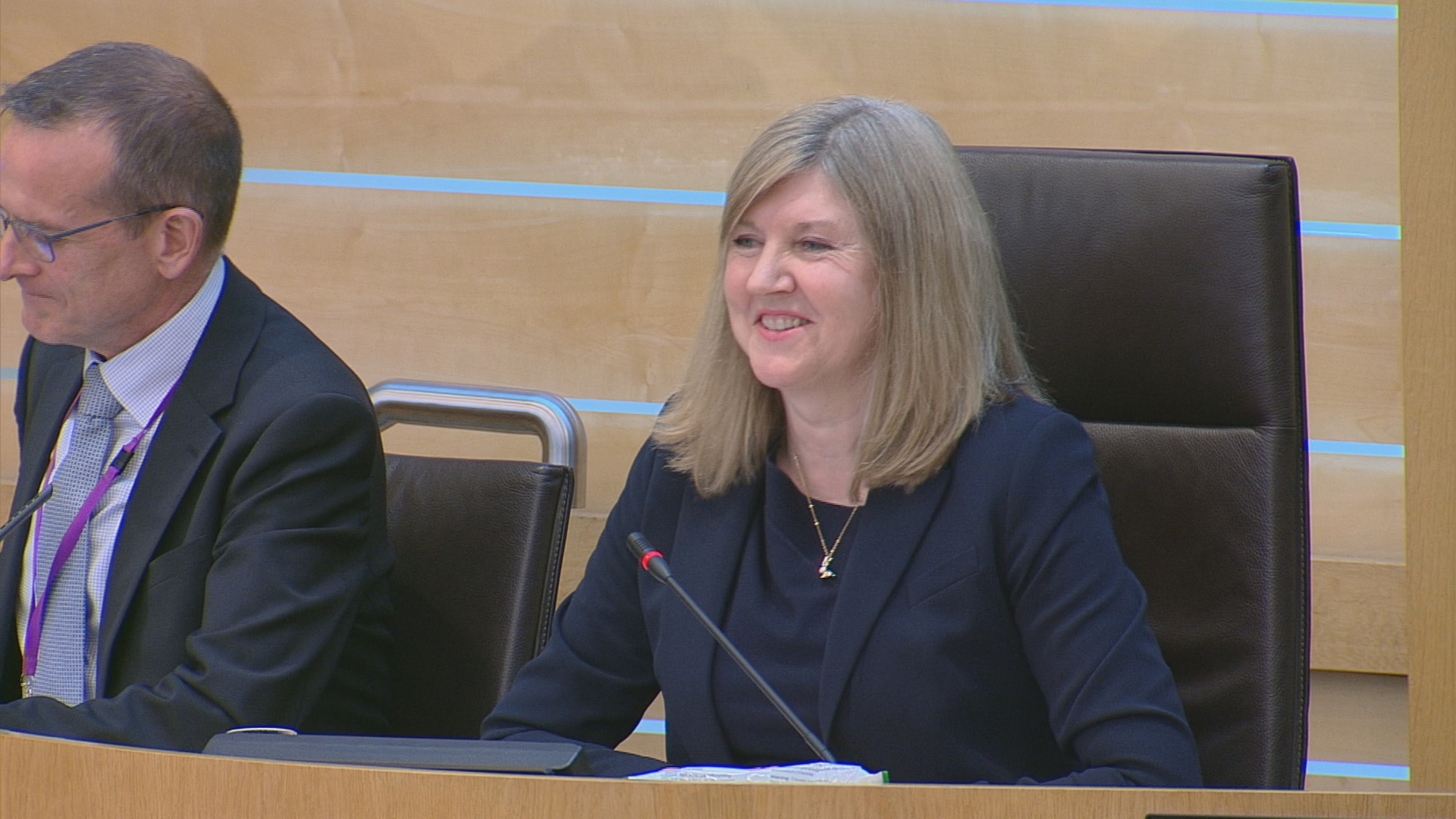 An impartial position, Johnstone renounced her Scottish Greens affiliation in order to take up the role in May last year.
She replaced Ken Macintosh, who stepped down as an MSP at the last Scottish Parliament election.
In doing so, Johnstone became the second woman to be presiding officer after Tricia Marwick was in the post between 2011 and 2016.
And Johnstone has outlined the importance of debates taking place in a "thoughtful, considered" manner, even when there are disagreements over heated topics.
"People will have different views on different aspects of legislation, but the chamber is a place to explore the proposal that is put to the Parliament, whether that is by the Government or a Member's Bill," she told the PA News agency.
"It is about a thoughtful, deliberative process."
Johnstone said there will be "a lot of opportunity, as ever, to discuss any piece of legislation thoroughly".
But she stressed it is "very important Parliament debates issues in a thoughtful, considered manner".
She added: "Parliaments have a leadership role. That is one of the reasons I am so insistent we debate in a respectful manner."
The presiding officer also said that the Parliament cannot be "complacent" on women's representation.
"Now that we have reached 45% it is very important we are not complacent, that we don't assume that that will just continue to progress," said Johnstone.
"Because it won't if we are not very alive to the fact that, as has happened previously, that can slip back."