The Scottish Parliament has voted against pursuing an investigation into Donald Trump's property purchases in Scotland despite the justice secretary saying there appeared to be "universal dislike" for the former president.
MSPs debated whether or not to seek an Unexplained Wealth Order (UWO) to investigate the former US president's finances in relation to his purchase of two resorts – Trump Turnberry, in Ayrshire, and Trump International in Aberdeenshire.
The Scottish Greens say a legal opinion from Aidan O'Neill QC states that ministers, rather than the chief legal officer, are responsible for UWOs.
They were calling on ministers to use their powers under the Proceeds of Crime Act 2002.
The Scottish Government argued that the Civil Recovery Unit (CRU) undertakes this independent investigatory role on behalf of ministers and reports directly to the Lord Advocate.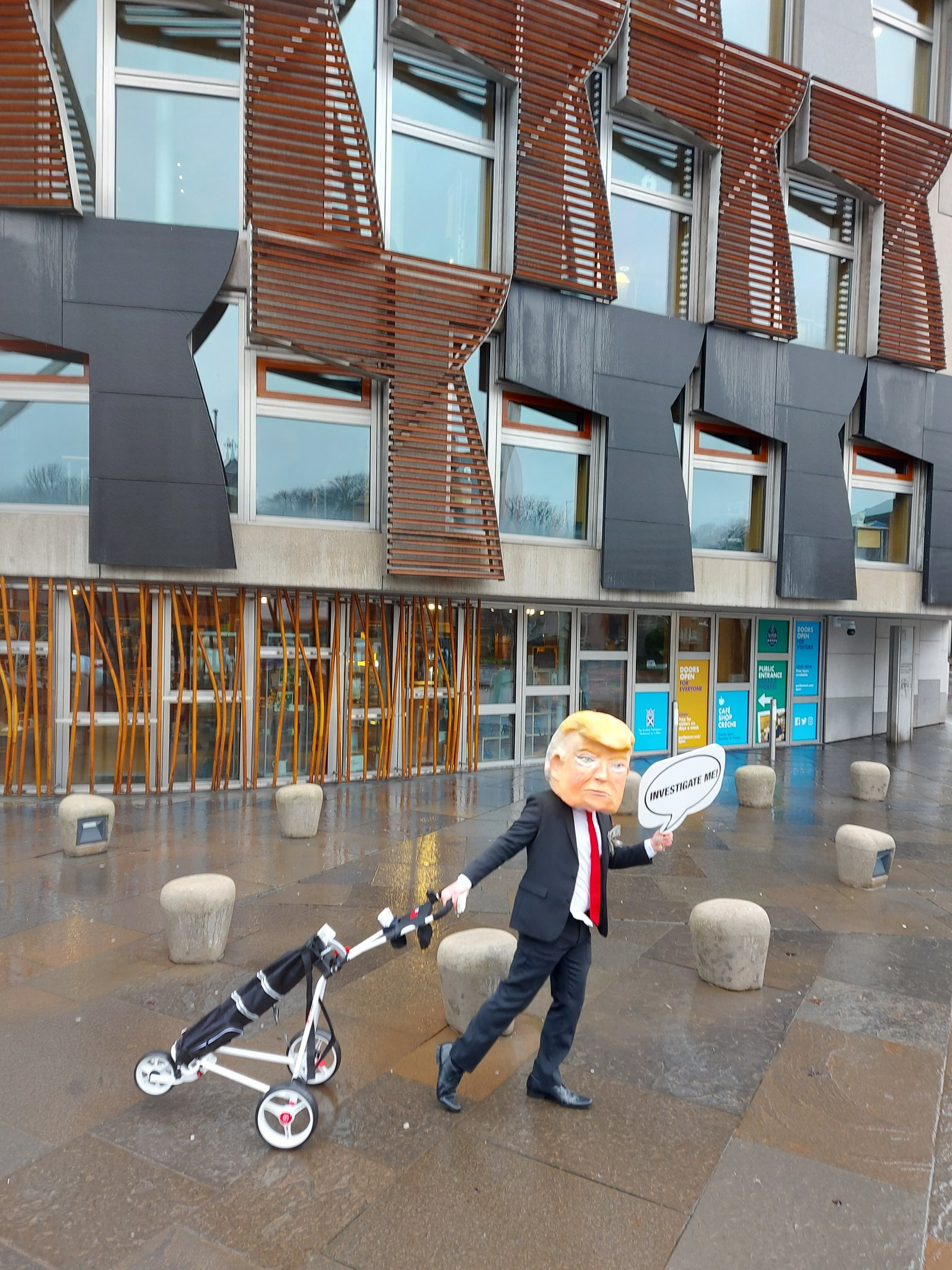 The CRU do not confirm or deny whether investigations are ongoing, a policy noted in the justice secretary Humza Yousaf's amendment to the debate.
Yousaf argued that for ministers to instigate an investigation via a UWO would be an "abuse of power", and there must be a separation of the political and law enforcement.
Yousaf said: "Frankly, I find the former president Donald Trump a deplorable individual.
"This process must not be subject to any form of political interference."
Scottish Greens co-convenor Patrick Harvie, who brought forward the proposal, said: "This was never someone we should have wanted to associate Scotland's good name with.
"If the Trump Organisation can provide reasonable answers to reasonable questions, then they have no problem, but it is the Scottish Government and the Scottish ministers that have the responsibility to ask those questions."
MSPs voted in favour of Yousaf's amendment that recognized the responsibility to seek a UWO was that of the CRU which reports directly to the Lord Advocate.
The amended motion was passed by 89 votes to 32 with one abstention.
Sarah Malone, executive vice president of Trump International, Scotland, said: "Patrick Harvie's charade today was an utter waste of parliamentary time and was, quite rightly, overwhelmingly rejected by more sensible politicians.
"He has been obsessed with this ridiculous campaign against the Trump Organisation for years now, but grandstanding at this critical time in the middle of a global pandemic when all our politicians should be focused on saving lives and dealing with real issues affecting the Scottish people is truly pathetic.
"We thank those MSPs who rejected this nonsense and will, hopefully, now focus on getting the nation vaccinated and all of us – including businesses – back to work and back to normality as soon as possible."