Women who were forced to give their babies up for adoption have called on the Scottish Government to issue an official apology.
It is estimated that 250,000 families were affected by the historical practice of forced adoption in Scotland, which saw unmarried mothers have their babies taken from them.
Movement for an Adoption Apology (MAA) said women forced to give up their children felt "shame, disenfranchised grief and trauma".
Despite governments in countries such as Australia, Canada and Ireland apologising for similar atrocities, no formal apology has been forthcoming in Scotland.
However the Scottish Government has now launched an online questionnaire and helpline for those affected to share their experiences in a bid to support them in the future.
Children's minister Clare Haughey, who has met with some women affected by forced adoption, told STV News; "Our aim is to engage with as many people as possible and to hear their views.
"I think that's really important in ensuring that the way forward is the way that is going to best support people who have experienced historical adoption practice."
MAA want to see improvements to counselling for families impacted by forced adoption, with better access to birth records and improved reunion services.
However for families torn apart decades ago, the heartbreak will never truly leave them.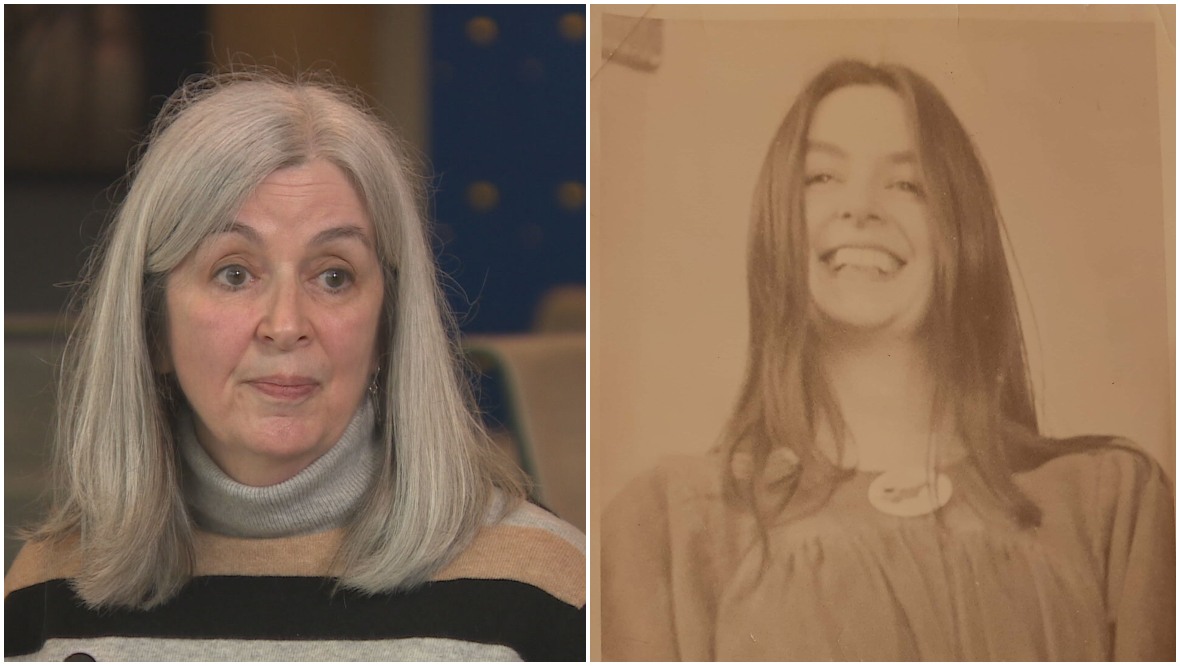 Jeannot Farmer
In 1979 at the age of 22, Jeannot gave birth to a baby boy while she was a fourth year university student.
She had explored options with social services, but said she never wanted to give up her son.
However she said she was told in hospital her baby would be put up for adoption.
"I was very much in a fog of believing that adoption was probably wonderful and there would be no negative effects for my son, it was a bit painful for me but it was probably a win-win for everybody else," she said.
"When you find out afterwards that it was really quite traumatic for everyone involved, that's a very troubling thing to deal with and people need some help."
A member of MAA, Jeannot regularly speaks with other mothers who have gone through similar traumatic experiences, finding support in one another.
"Our experiences form quite a big range but the feelings of shame and disenfranchised grief and trauma that are common to us are quite extraordinary and there are so many women who have hidden that for decades, have never had the opportunity to speak about it, let alone share it with someone else who understands it," she said.
Jeannot feels that an official apology would recognise the devastating impact forced adoption had on people, and will also encourage others to come forward with their stories.
"There needs to be a formal, high level statement that something wrong happened to us, that this situation in some cases was illegal and adoptees need to hear they were never rejected, they were loved, nobody didn't want them enough.
"Mothers need to hear that they were never unfit to mother their children."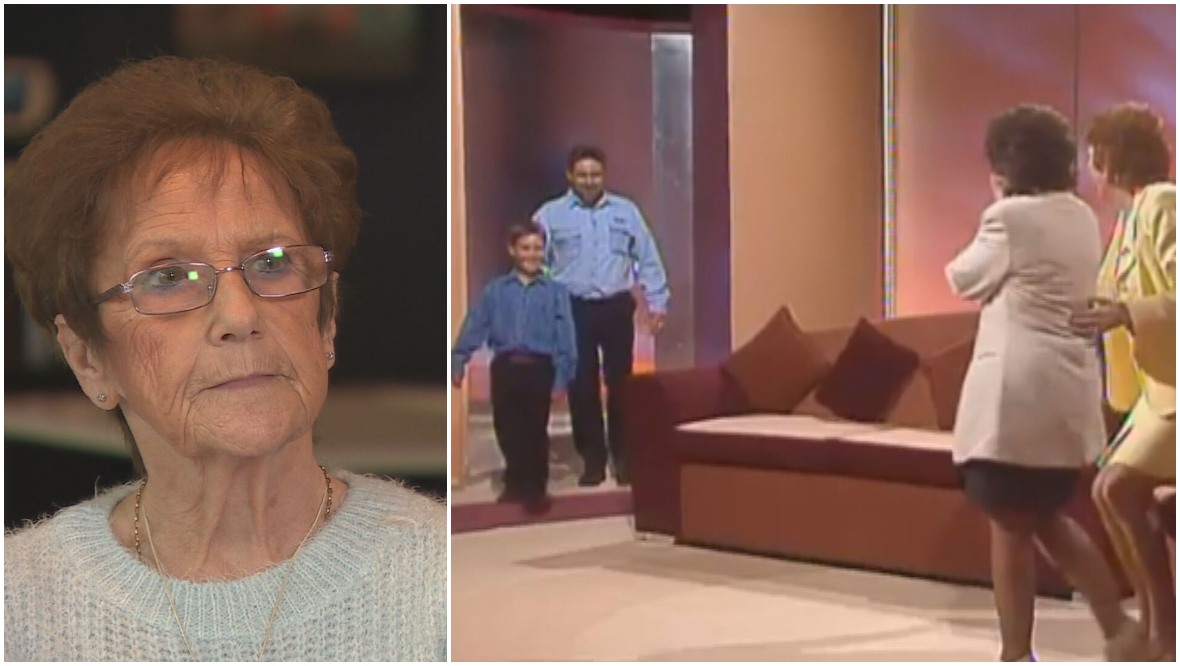 Elspeth Ross
In 1962, 16-year-old Elspeth gave birth to her son in a mother and baby home in Glasgow.
Although she would go on to have two more children with the baby's father, the fact that she was unmarried was seen as shameful.
She had no idea that her baby boy would be taken from her.
"After I had my son, I was in the nursery for six weeks looking after him but nobody told me they were taking him away," she said.
"I was upstairs the very last day and told to pack my bags and go, not knowing that I was never seeing my son again. I walked out of there and never seen him again."
Elspeth kept her ordeal a secret but said the memory never left her, fearing people would think badly of her.
Now she speaks with others at MAA, and finds the support of others helps.
"I think it definitely helps to be able to speak about it. I think the more you speak about it, the easier it becomes. I'm finding it easier now," she said.
"It makes it easier knowing people know about it and they don't think bad of you."
Some 30 years later, Elspeth was reunited with her son Eric for the first time on television show Surprise Surprise, where she also met her grandson.
While she feels she is "lucky" to have been reunited with her son, the fact that he was taken to Australia upsets her and she believes he should never have been taken out of the country.
She also wants the Scottish Government to issue a formal apology.
"Many people think it's silly getting an apology, what's it going to do now, but I think it should be recognised how serious it was at the time," she said.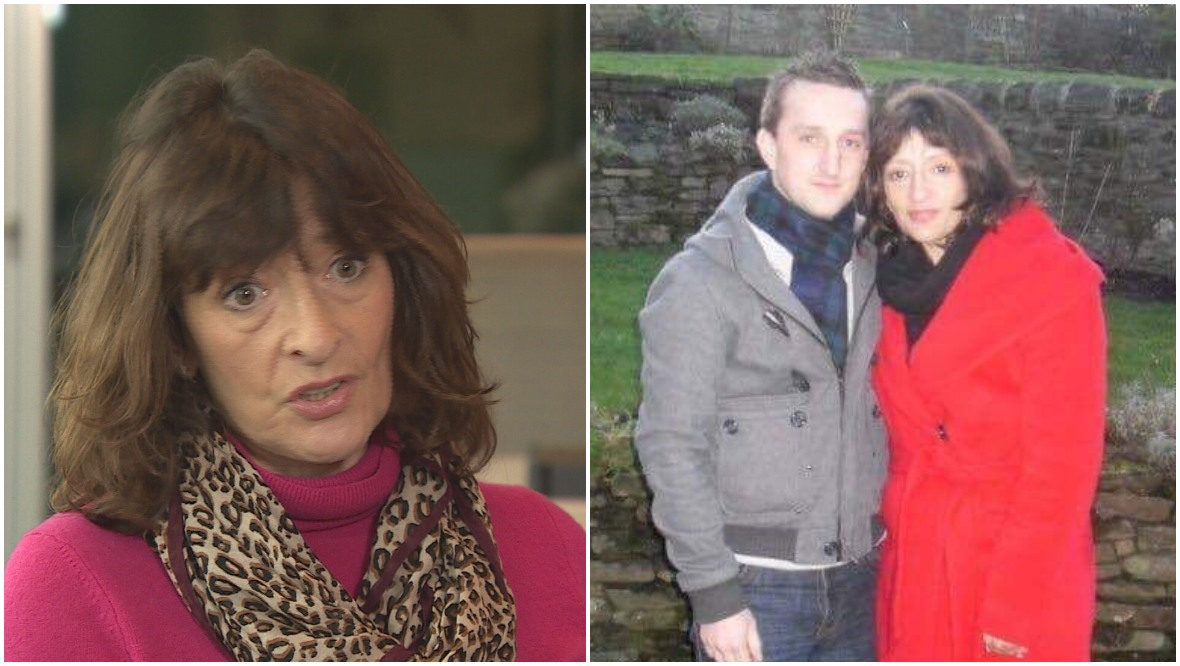 Lisa Rolland
In 1982, Lisa fell pregnant at the age of 17 and was sent to a mother and baby home.
After giving birth to a son, Lisa spent just four days with her baby boy before he was taken from her and adopted.
Although she later married, she was terrified to tell her step-children that she had a son, fearing they would think of her as a "bad person" for giving away her child.
Ten years ago, her son Chris got in touch and the pair emailed back and forth before meeting in person.
"We spent eight years spending time together, there were challenges because I felt like perhaps I wasn't good enough or I was fearful, clearly I can't be a good mum because that's what I was told," she said.
In 2019, Chris died after being involved in a car accident which brought up old memories for Lisa.
"At that point it was this massive grief, even now it was like a bombshell, and I realised that part of me was grieving the baby that I was never allowed to grieve previously and I was grieving the man that I knew and it was just incredibly difficult," she said.
After opening up to other mothers with similar experiences of forced adoption, Lisa is now urging others to speak up and get involved in the questionnaire to improve support services.
"The more that governments understand the amount of people this happened to and the impact it's had, the more people we will help," she said.
"It was all brushed under the carpet, there was all the shame and guilt, there was all the isolation and it's only by talking about it and vocalising it, that society will understand what happened.
"This was something that was forced upon us, this wasn't something that we chose to do and the more that we talk about it, the more people will come forward."