More than 1800 people in Scotland have been discharged from hospital after being treated for coronavirus.
First Minister Nicola Sturgeon provided the figure on recoveries in response to public interest, she said.
Speaking at the Scottish Government's daily press briefing on Wednesday, Sturgeon said a total of 1813 patients with the virus have been discharged.
She pointed to a fall of 90 in the last 24 hours of patients in Scottish hospitals with confirmed or suspected cases of Covid-19, down to 1776.
There are also 11 fewer people being treated in intensive care, down to 155.
But the FM announced confirmed cases of the virus in Scotland now exceed 9000, with a rise of 366 overnight to 9038.
Deaths also rose by 77, with the official tally of confirmed Covid-19 deaths now 1062.
Combined with weekly figures from the National Records of Scotland, which show that as of last Sunday there were more than 1600 confirmed or suspected Covid-19 deaths, it suggests the total death toll to date is nearly 1800.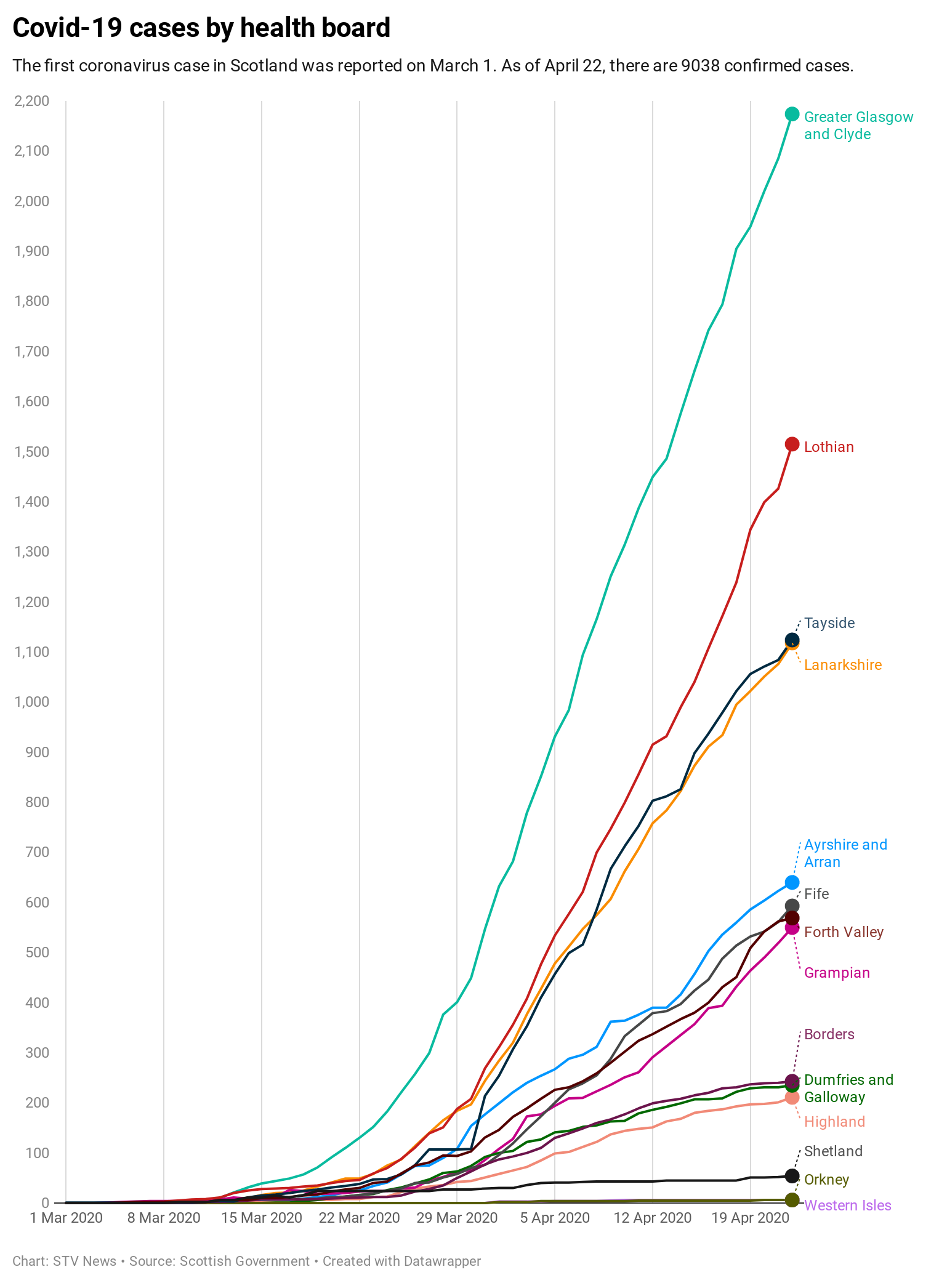 The First Minister conceded the figures for deaths are "very difficult to report on", saying: "They are higher than any of us want to think about."
"Reporting these numbers is really horrible and it is certainly the most difficult experience I have had as First Minister," Sturgeon added.
But she continued: "This information is really important, because it gives us as full a picture as possible of the toll the virus is having and how and where it is progress."
Sturgeon said that the falling numbers of people in hospital and ICUs "are really encouraging and a cause for optimism – still cautious optimism, but optimism nonetheless".
She added: "Since March 5, a total of 1813 patients who had tested positive for the virus have been able to leave hospital and I wish all of them well."