More than 130 homeless people have died in temporary accommodation in Glasgow in the past three years, newly released figures have revealed.
The deaths, which occurred in hotels, flats and other non-permanent housing, have been described as "shameful" by charities.
The statistics, which were obtained from the SNP administration by Labour, show 132 deaths between March 2020 and March this year.
Some 51 of all recorded deaths were in hotels or bed and breakfasts, according to the figures.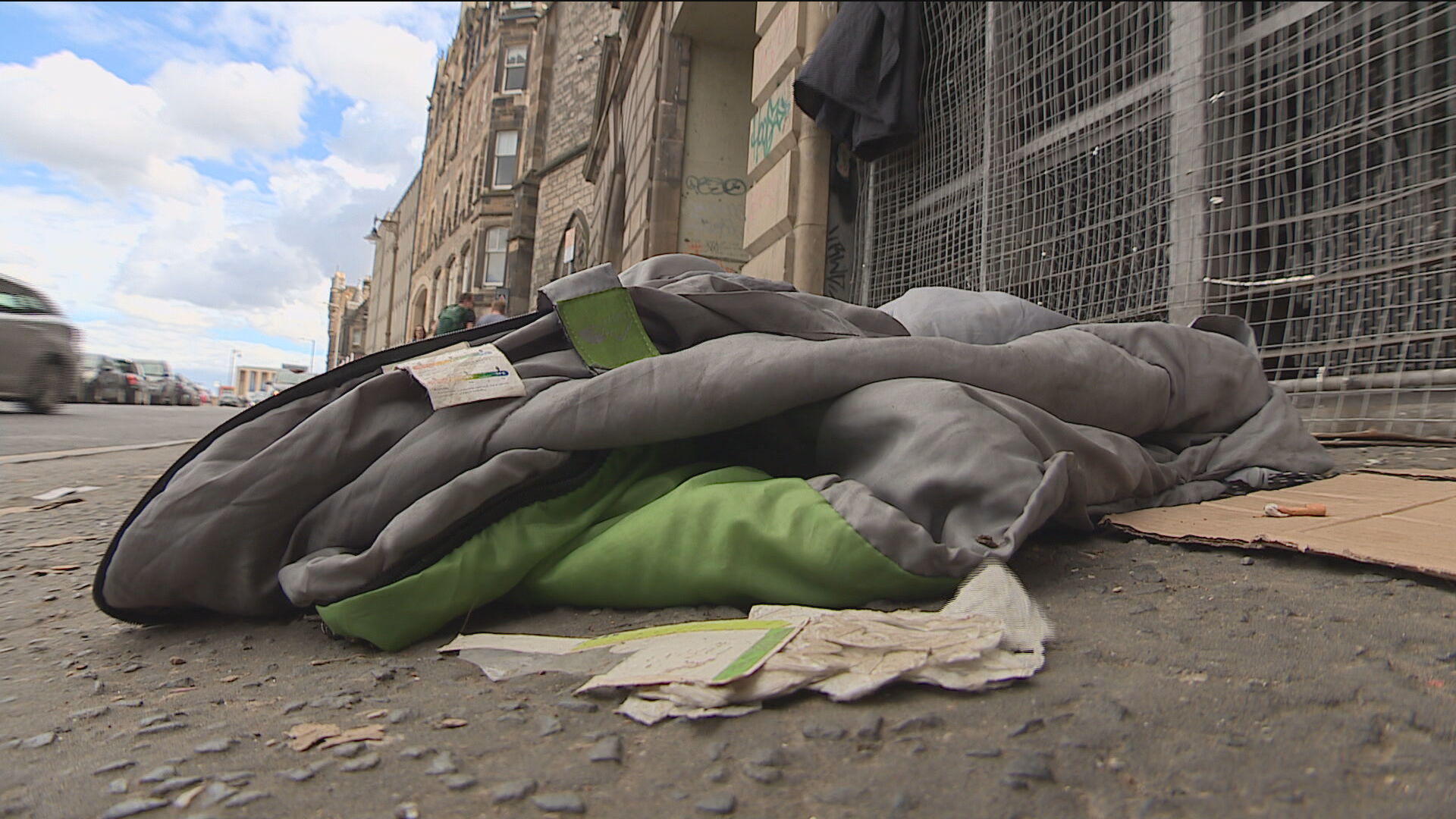 Glasgow Labour leader George Redmond said: "This is an absolute scandal and shows the systems for vulnerable people are just not in place.
"It is also a sign of the decline of Glasgow where lifeline services are continuing to be cut.
"This council is out of touch with the struggles of families across the city."
Matt Downie, chief executive of Crisis, said: "These figures are shameful. These deaths aren't just a tragedy – they are an injustice as well.
"We've long known about the damage homelessness does to someone's physical and mental health – homelessness is a public health emergency, and it should be treated as such."
Downie said that in many cases, these deaths were preventable.
He added: "Homelessness itself is preventable. But without action, through the upcoming Housing Bill, we will see the same thing happen again and again.
"We can't stand by and watch as more people are forced into homelessness, and more people lose their lives."
Thomas Kerr, group leader of the Tories at the council, told STV News: "These deaths are an utter disgrace and my thoughts are with those grieving the loss of a loved one as a result.
"Living in temporary accommodation is no way for anyone to live and we see the tragic consequences that can occur.
"Whether it is at Holyrood or in Glasgow, we have seen total inaction from SNP-Green politicians to get a grip of this spiralling crisis. Often many of the people living in unsuitable temporary accommodation are women or young children, which is completely unacceptable.
"SNP-Green representatives need to urgently outline plans to deliver more affordable housing across Glasgow and ensure that the crisis of temporary accommodation is eradicated."
Director of Shelter Scotland, Alison Watson, said: "It is a miserable indictment of Scotland's utterly broken housing system that we're once again discussing the number of people who have died in temporary accommodation.
"What clearer evidence could there be that we're in a housing emergency than this?"
Watson said the "only way" to end Glsagow's "chronic over-reliance" on temporary accommodation is to build more social housing, which she said the Scottish Government had cut funding for.
"These tragedies were not inevitable," she said. "They didn't have to happen, and with the right action it is possible to ensure no such tragedy occurs again.
"Social homes can not only change lives, they can save them as well.
"I would urge the Scottish Government to reflect on that when setting its priorities."
A spokesperson for Glasgow City Council said: "During the three year period referenced, Glasgow had on average 4,500 people with active homeless applications.
"Sadly, 132 people from this population died while open to homelessness services from poor health and sickness, lifestyle and natural causes.
"In the same period we received 36,000 requests for support and emergency accommodation resulting in a daily hotel BnB population of between 650-750.
"While it is regrettable that 51 people died while residing in emergency accommodation, Glasgow Homelessness Health and Social Care services have robust arrangements in place to ensure we target those with multiple and complex care needs with a rigorous audit and review process in place to consider the circumstances of anyone who dies while known to our service."
The Scottish Government was approached for comment.