Scottish Labour remains opposed to the two-child benefit cap, Anas Sarwar has said, after Keir Starmer announced he would not scrap the policy if he became prime minister.
Sarwar defended the UK leader's comments, made in an interview on Sunday, but said he would pressure any future Labour government to ditch the limit.
Amid backlash within the party over the announcement, he said it is "completely incorrect" to suggest it was Labour policy to keep the cap.
Introduced by the Tories in 2017, it prevents parents from claiming child tax credit or universal credit for third or subsequent children.
There are exceptions for women who have been raped but they would have to disclose the crime to the government in order to qualify.
Opponents have labelled this the "rape clause".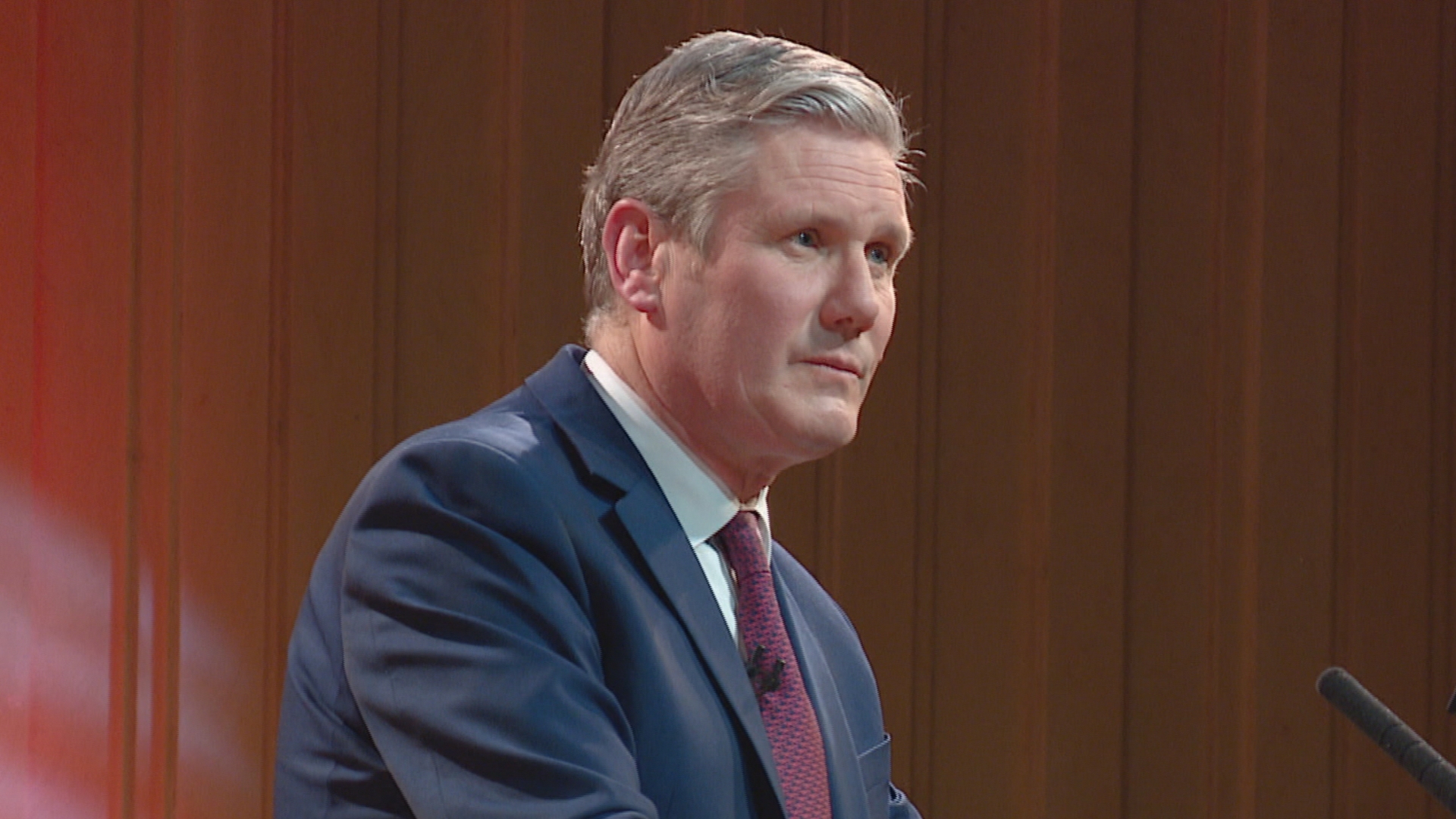 Despite Starmer's comments, Sarwar told STV News that Labour's position has not changed.
"I can understand [Starmer's] frustration," he said. "He is looking at the economic situation that he is hoping to inherit if we win the election next year and all the things we want to do we aren't going to do them as fast as we want to.
"But I am clear that our position has not changed and we continue to oppose the two-child limit."
He added: "I will continue to press any incoming Labour government that it has to move as fast as it can to remove this policy, to remove the child limit and to reform Universal Credit."
Monica Lennon, the Scottish Labour MSP for Central Scotland, urged Starmer to "do the right thing" and come out in favour of scrapping cap.
She said the limit is "morally wrong" and economically "stupid".
She said Starmer should reverse the policy if Labour wins the next election.
"You have to do the right thing," she told STV News. "This is one of the main drivers of child poverty. We have to remind ourselves why we're in the Labour Party.
"We have to show the public we're different from the Tories and their nasty two-child cap.
"We have said that ending child poverty is one of our top priorities – now we need to show that we mean it.
"It's a time for Labour politicians to be principled and passionate and put child poverty at the top of the agenda."
Lennon said she was "optimistic" there would be a review into keeping the limit, which she said is not official Labour Party policy.
"I know it's going to be hard for Labour to come in and thinking we are going to inherit a total mess," she said.
"And I know that Keir will be worried about making promises he can't keep but people want a Labour government to stand by its principles and show some courage."
Lennon joins a host of Labour politicians to urge Starmer to change course, with MSPs Pam Duncan-Glancy, Carol Mochan and Mercedes Villalba expressing concern.
John Dickie, director of the Child Poverty Action Group, said the cap has already pushed 250,000 children across the UK into poverty – with 15,000 of those in Scotland alone.
But it affects many more, with up to 80,000 children impacted in some way.
Reversing the policy would cost an estimated £1.3bn a year.
"It's a policy that removes support from families that need it and it affects families in work as well as those out of work," he told STV News.
"That's worth around £3,000 a year to low-income families.
"We know families have faced real pressures in the last few years with things they couldn't possibly have expected were coming."
Dickie said the Covid pandemic and the cost of living crisis has put pressure on families across the UK "in ways they couldn't predict".
He added: "We wouldn't deny education or health service because they were the third born in a family so it seems extraordinary that we deny those same children social security support."
CPAG has called for the Scottish Government to alleviate the policy by upping the Scottish Child Payment.
"But the reality is this is a policy that needs to be scrapped at source," he said. "This is impacting children not just in Scotland but across the UK."
A UK Government spokesperson said: "We are helping the most vulnerable with a support package worth around £3,300 per household and nearly two million people, including 400,000 children, have been lifted out of absolute poverty after housing costs since 2010.
"The two-child policy asks families on benefits to make the same financial decisions as families supporting themselves solely through work, and there continue to be careful exemptions and safeguards in place within the policy to protect people in the most vulnerable circumstances."