Michael Gove has said recent disagreements between the UK and Scottish Governments are often down to the Greens being against economic growth.
The levelling up secretary also said the deposit return scheme (DRS) designed by ministers in Edinburgh was "poorly developed".
The Conservative minister was in Edinburgh for a conference of council leaders, where he announced Scotland's first "investment zones" in Glasgow and Aberdeen.
Speaking to journalists, he said the investment of up to £80m in each area came from the "broad shoulders of the UK Treasury" and they had worked "collaboratively" with the Scottish Government.
Asked if these would continue if Scotland became independent, he said: "If Scotland were independent, then it wouldn't be possible for us to deliver or to invest in investment zones and to deliver green freeports."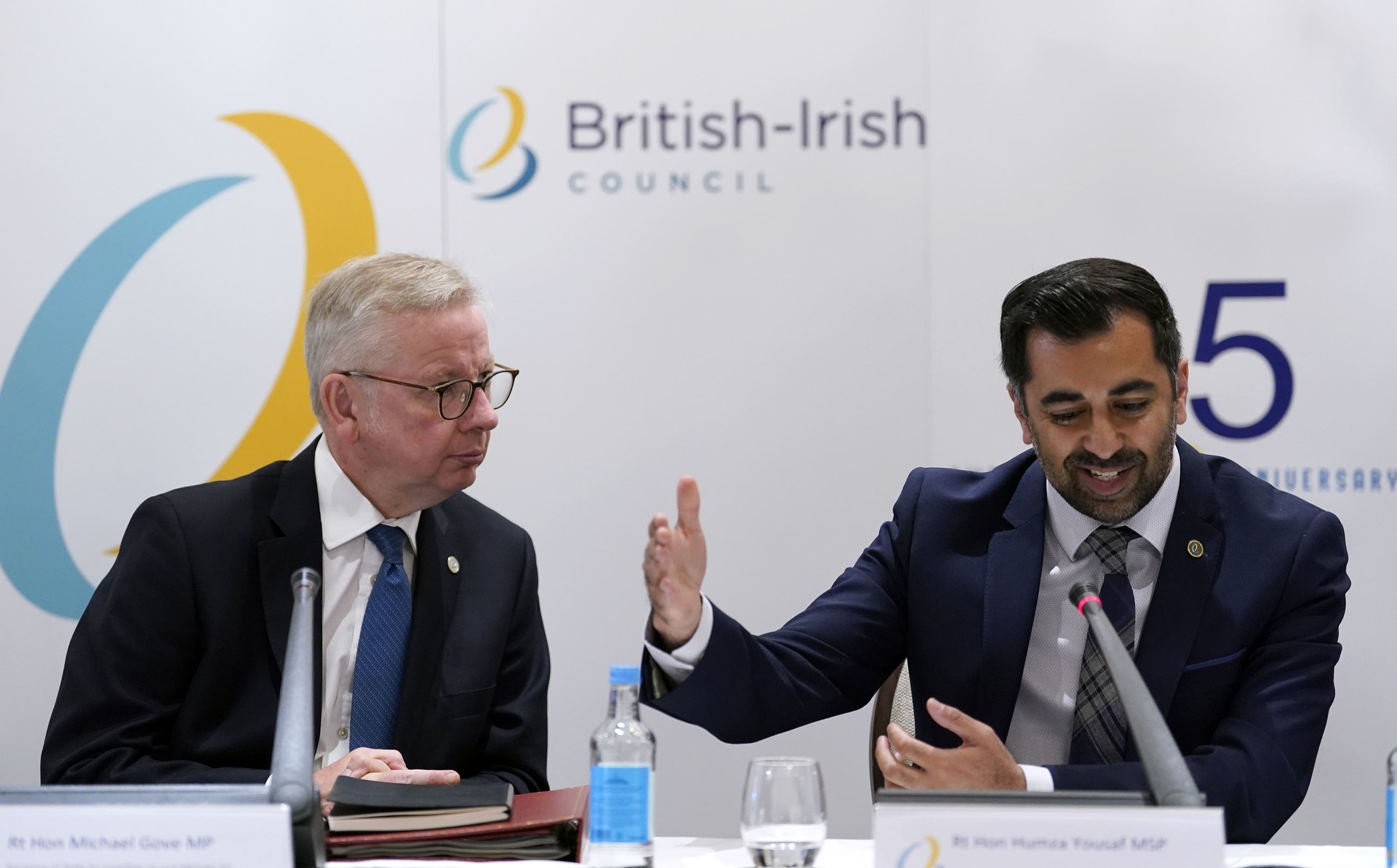 On the DRS, he said: "I do think that the deposit return scheme as prepared by the Scottish Government was poorly developed."
Humza Yousaf's Government recently delayed the DRS until at least October 2025, blaming the UK Government's refusal to allow glass in the scheme.
Gove said: "Obviously, we work with the Scottish Government and we want to work collaboratively with them.
"But there is a question because a number of things that have gone wrong recently: HPMAs, the DRS and also the policy that's been taken until now on North Sea exploration.
"It's a case of the Greens in the Scottish Government operating in a way that isn't pro economic growth and doesn't respect the specific needs of either the north east or Scotland's rural and island communities.
"So, it's a policy disagreement with the Green party that I have rather than any personal criticism of any individual."
Under the co-operation agreement between the SNP and the Scottish Greens, the smaller party received two ministerial positions in the Scottish Government.
Gove was also asked about the Scottish Government's claims that Westminster is undermining devolution through its recent policy interventions.
As well as the DRS, UK ministers blocking of Holyrood's gender recognition reforms have led to high-profile disputes between the two sides.
The Levelling Up Secretary said that, despite these disagreements, relations between the two Governments are "very good" and regular meetings take place.
He said: "I don't think these are fundamentally, you know, constitutional or inter-governmental problems."
The Scottish Government recently published a paper where it set out nine cases where, following Brexit, it believes the UK Government has undermined devolution.
Referring to this, Gove said: "I completely understand why the SNP politicians will look to make a political point but the reality of day-to-day working is very cordial."