A man who called Patrick Harvie a "deviant" during a broadcast interview has been reported to police, the Scottish Greens have confirmed.
The party's co-leader was being interviewed by the BBC on camera when a passer-by hurled abuse at him.
The man is heard urging people to vote "any colour but Greens" before repeatedly shouting "you're a deviant" at the politician.
Harvie, who is bisexual, responded by labelling the man a "bigot".
The housing minister was speaking to a journalist on the campaign trail as his party launched their candidate for the Rutherglen and Hamilton West by-election.
After the man left the Scottish Greens co-leader said "toxic forces" had helped bring a rise in anti-LGBT attacks.
"The fact is there are some pretty toxic forces in politics at the moment that have unleashed homophobia and transphobia in a way that we haven't seen in many, many years," he said.
"Those who have cultivated this nasty kind of culture war against minorities need to take responsibility for verbal abuse like that but also for violence that we've seen rising against LGBT+ people."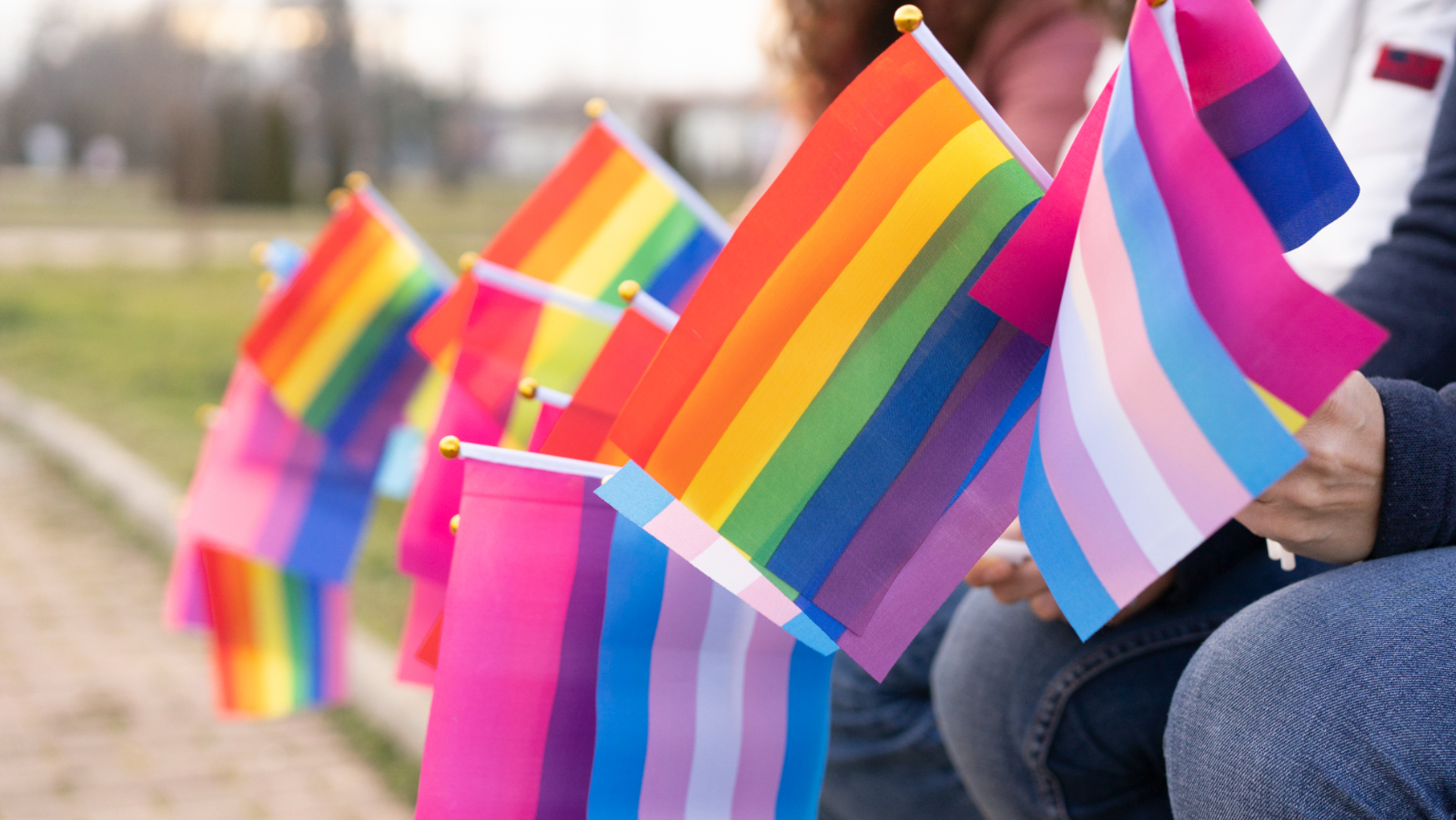 Following the incident, the First Minister shared his support for his Scottish Government colleague.
Humza Yousaf said: "I understand people hold strong views about politicians but there is simply no excuse, none whatsoever for bigotry and hatred aimed towards anyone.
"Disgraceful, disgusting and completely unacceptable. Solidarity with Patrick Harvie."
The Scottish Greens said the incident has been reported to Police Scotland.
A spokesperson for the party said: "We can confirm that the Scottish Greens have contacted Police Scotland to report a verbal attack involving homophobic language against our co-leader Patrick Harvie.
"This happened during a TV interview with BBC Scotland News at the launch of our Rutherglen and Hamilton West by-election campaign on Tuesday lunchtime.
"No one in modern Scotland should have to endure anti LGBTI+ abuse or any other forms of discrimination.
"The safety and wellbeing of our MSPs, staff and activists is our primary concern and we will not tolerate such behaviour.
"We would urge anyone with information about this incident or that can lead to the identification of the individual involved to please contact police."
Police Scotland have been approached for comment.