Liz Truss has resigned as Prime Minister after a troubled six-week premiership.
Her time in office has been dogged by controversy; she lost two senior ministers within a week and had most of her tax-cutting economic plan scrapped at Westminster after it sent the pound plummeting and spooked the markets.
Chaos deepened on Wednesday after reports of MPs being "manhandled" amid confusion over whether the fracking vote was a confidence motion.
Summer 2022 – Truss and Sunak make final two in running for PM
Then-foreign secretary Truss goes head to head with Rishi Sunak in final round of the race to succeed Boris Johnson as Prime Minister.
She publicly brands the First Minister Nicola Sturgeon an "attention seeker" and said she will never allow another independence referendum to take place.
Sturgeon later hit back, saying at the COP26 climate summit, Truss asked her how she could appear in Vogue magazine.
September 5 – Truss named Prime Minister
Liz Truss promised a "bold plan" to cut taxes, to deal with the energy crisis and deliver a Tory victory in the 2024 election ahead of taking office as Prime Minister.
She beat rival Rishi Sunak by 81,326 votes to 60,399 to win the Tory leadership, and replaced Boris Johnson in No 10. In the first of her many eyebrow-raising moments as PM, she said he was admired "from Kyiv to Carlisle".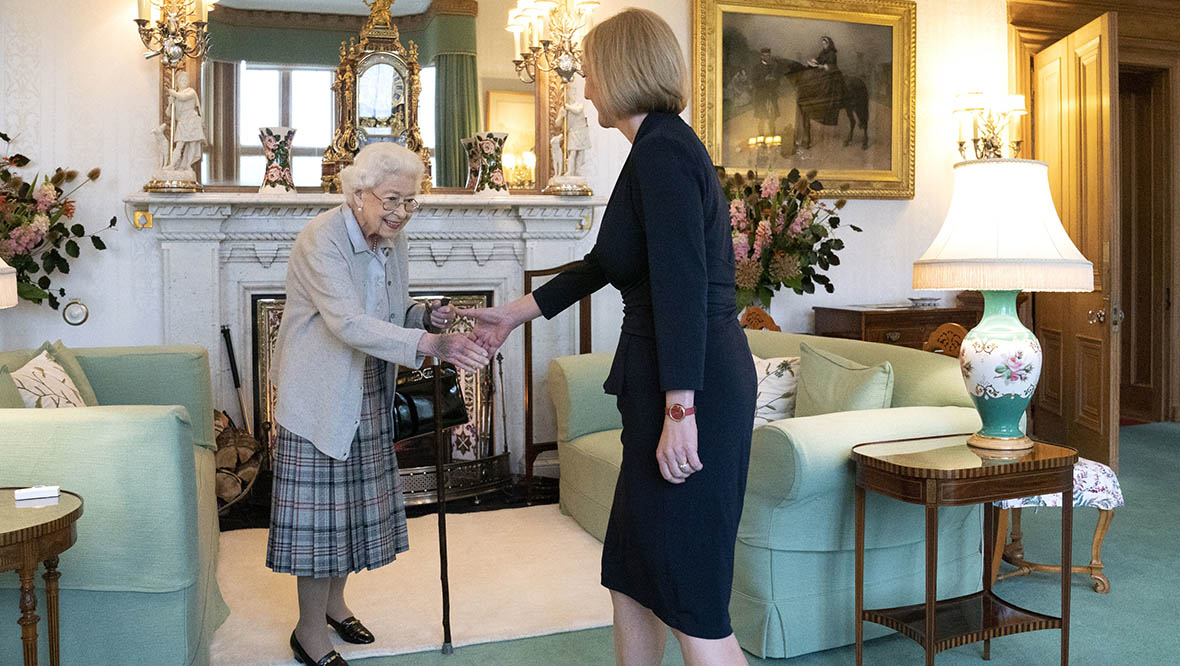 September 6- Truss appointed PM by Queen
In a break with tradition, the new Prime Minister was invited by the Queen to form a government at Balmoral instead of Buckingham Palace.
Due to mobility issues, the Queen decided to remain at her Aberdeenshire home rather than return to London. 
Truss also hit the headlines that day after a video of her as a teenage Liberal Democrat campaigner calling the monarchy "disgraceful" resurfaced online. She told reporters she regretted it "almost immediately".
September 6 – Truss appoints new ministers
Truss makes her first appointments as she enters No 10 – naming Kwasi Kwarteng the new chancellor and Therese Coffey as health secretary and deputy prime minister.
September 8 – Queen dies aged 96
Queen Elizabeth died at Balmoral just two days into Truss's premiership.
The new PM addressed the British public from Downing Street following the announcement.
She described the death of the monarch as a "huge shock to the nation and to the world".
Politics went on hold until after the mourning period at the Queen's funeral.
September 23 – Mini budget unveiled
Kwasi Kwarteng announced his mini budget, featuring £45bn of unfunded tax cuts.
This triggered days of turmoil in the markets, sending the pound plunging to a record low and forced an unprecedented £65bn intervention by the Bank of England.
October 2 – Truss says 'I hope Paisley is proud of me'
The Prime Minister had previously spoken of her childhood spent in the Scottish town. She attended West Primary School before her family moved to Leeds.
Asked about whether Paisley would be proud of her policies, Truss responded: "I'm proud to have lived in Paisley and I hope they're proud of me."
October 5 – Truss's first conference speech as party leader
Liz Truss said she would "get us through the tempest" and "get Britain moving" as she delivered her first Tory conference speech as party leader.
October 7 – Sturgeon said Truss had 'not yet contacted' her
Nicola Sturgeon said that Liz Truss had not yet contacted her, despite having been in office for over a month.
The First Minister said it was "unprecedented", having spoken early on with all three prime ministers since being elected to her position in 2015.
October 12 – King Charles greets Liz Truss with 'dear, oh dear'
King Charles III greeted the Prime Minister at Buckingham Palace muttering "Back again? Dear, oh dear" as the exchange was captured in an awkward clip.
The monarch hosted Truss at the third of their weekly meetings amid political chaos brought on by her government's tax-slashing mini-budget.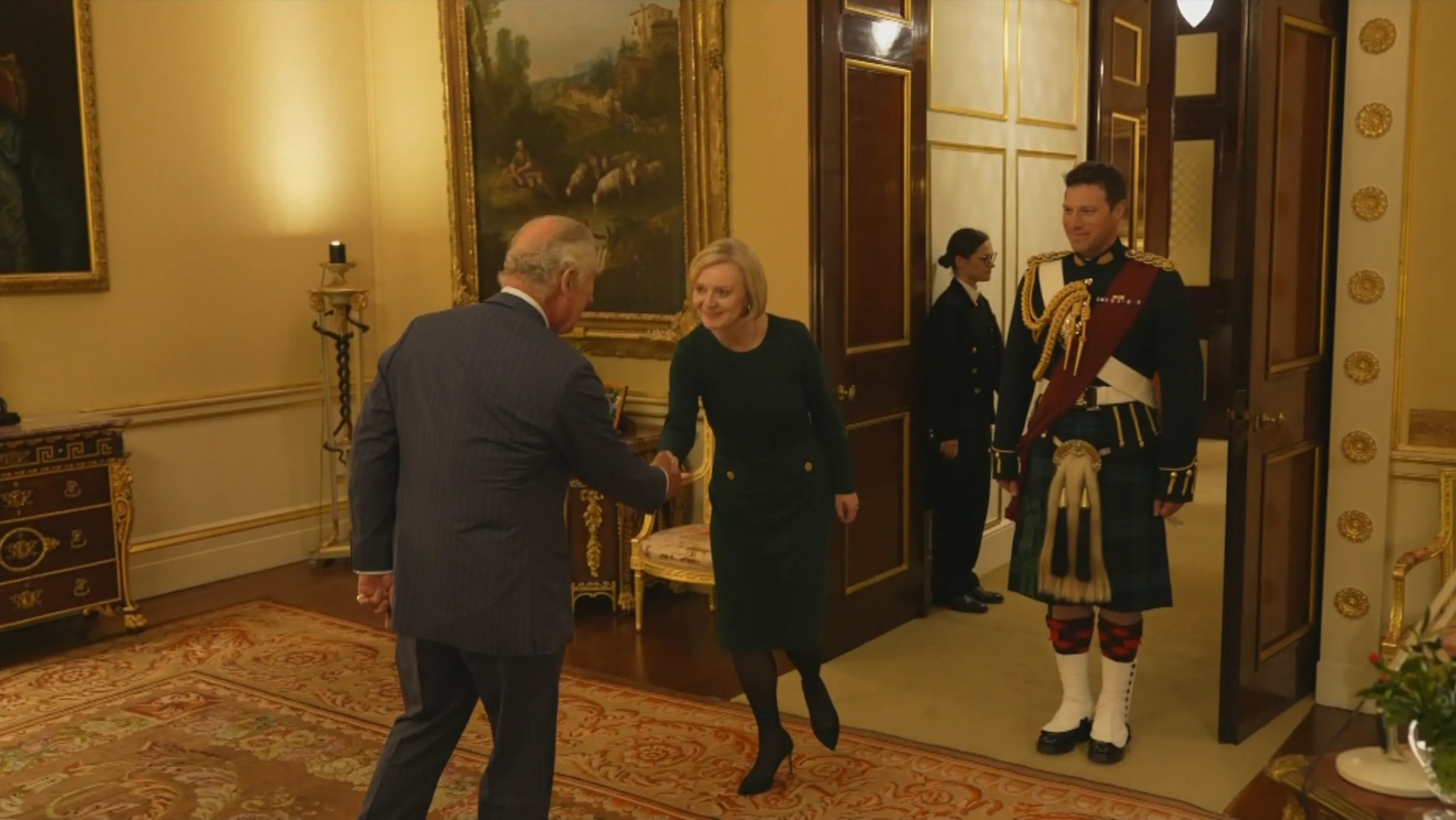 October 13 – Backbenchers begin to speculate on replacing Truss
Former minister Nadine Dorries suggested Conservative MPs were circulating names for who should replace Truss.
Downing Street declined to say whether Truss was concerned about a loss of confidence in her leadership following a bruising meeting with Tory backbenchers.
October 15 – Fracking site renamed 'Liz Truss career memorial'
A Blackpool fracking site was briefly renamed to take a jab at the Prime Minister as it appeared as the 'Liz Truss Career Memorial' on Google Maps.
During the time the name was up, the site received numerous reviews which mocked the Prime Minister.
One said the 'memorial' had "lots of space to practice U-turns in your car".
October 14 – Kwasi Kwarteng sacked by Truss
Kwasi Kwarteng was sacked as chancellor by Truss amid huge pressure on the government to reverse course on its mini-budget.
His departure from the treasury made him the second-shortest serving chancellor since the start of the 20th century.
October 15 – Jeremy Hunt named new chancellor
Jeremy Hunt was named as the new chancellor on a hectic day in Westminster following the sacking of Kwasi Kwarteng.
The Conservative leader also announced a major U-turn on her corporation tax plans, breaking a campaign promise not to go ahead with raising the rate to 25%.
First elected as an MP in 2005, Hunt took on his first government role under David Cameron when the Tories came to power in coalition with the Liberal Democrats in 2010.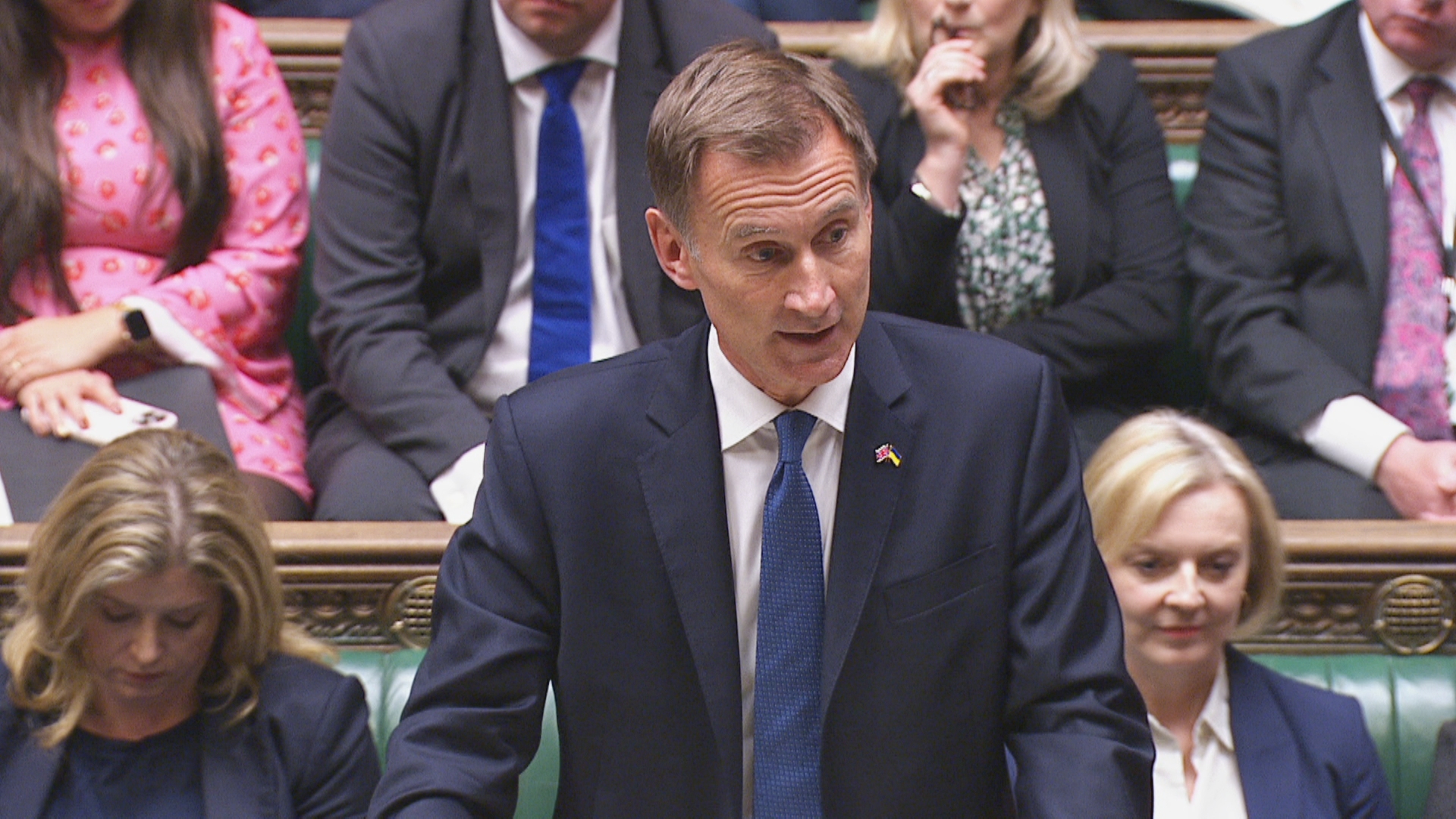 October 17 – Motion of no confidence submitted
Liz Truss was urged to stand down by members of her own party, with a motion of no confidence in her leadership submitted.
Three Conservative MPs publicly called for the Prime Minister to resign.
Former minister Crispin Blunt said the "game is up" for Truss, while MPs Andrew Bridgen and Jamie Wallis also called on Truss to step down.
October 18 – Mordaunt stands in for Truss at parliament
Truss dodged questions in the House of Commons – sending the woman she pipped to be Tory leader in her stead.
Shouts of "where is she?" and "weak" could be heard after Penny Mordaunt deputised for Truss to respond to an urgent question on the Prime Minister's decision to appoint a new chancellor.
October 19 – Home Secretary resigns, Commons vote chaos
Home Secretary Suella Braverman resigned over a breach in security measures which included government documents being sent from her personal phone.
In her public letter, she said she had serious concerns over the direction of the government and its commitment to honouring manifesto policies.
Later that evening, ugly scenes unfolded in the Commons as Tory MPs were ordered to vote against a Labour motion on fracking with accusations of bullying, shouting and "manhandling."
Chief Whip Wendy Morton was rumoured to have resigned, only for No 10 to confirm she remained in place.
October 20 – Truss resigns as Prime Minister
Liz Truss announced her resignation after a chaotic 45 days in office – becoming the shortest serving Prime Minister in history.
Speaking from a lectern in Downing Street, Truss said she had told the King she was resigning as the leader of the Conservative Party.
There will now be a leadership election to be completed within the next week, she said after speaking to the leader of the 1922 Committee, Sir Graham Brady, in No 10.
It comes just a little over 24 hours after she told MPs she was a "fighter, not a quitter".
STV News is now on WhatsApp
Get all the latest news from around the country
Follow STV News
Follow STV News on WhatsApp
Scan the QR code on your mobile device for all the latest news from around the country