Liz Truss and Rishi Sunak both ruled out the prospect of a second Scottish independence referendum if they are elected as prime minister.
The foreign secretary and the former chancellor are vying to become the next Conservative Party leader.
At a leadership hustings in Perth – the only event taking place in Scotland – the pair stated their opposition to a vote taking place.
Truss and Sunak faced questions from STV News' political editor Colin Mackay and from Conservative Party members on Tuesday evening.
Asked about her position on the issue, Truss said: "If I am elected as prime minister, I will not allow another independence referendum."
Truss insisted that the vote in 2014 was a once-in-a-generation event.
She added: "I believe in politicians keeping their promises, and Nicola Sturgeon should keep her promise.
"What she should do, rather than agitating for another referendum, is dealing with the very real issues in Scotland."
Sunak was also asked whether he would rule out a referendum or allow it to take place.
"I can't imagine the circumstances in which I would," Sunak responded.
"We live in a union which is of course there by consent and by democracy and I accept that.
"But I just don't think that anybody thinks that now or any time in the near future is remotely the time to focus on this."
In her speech earlier in the evening, Truss had compared the UK nations as a "family", and stated her intent to keep the union together.
"I consider myself a child of the union and to me we're not just neighbours, we're family," she said.
"I will never ever let our family be split up."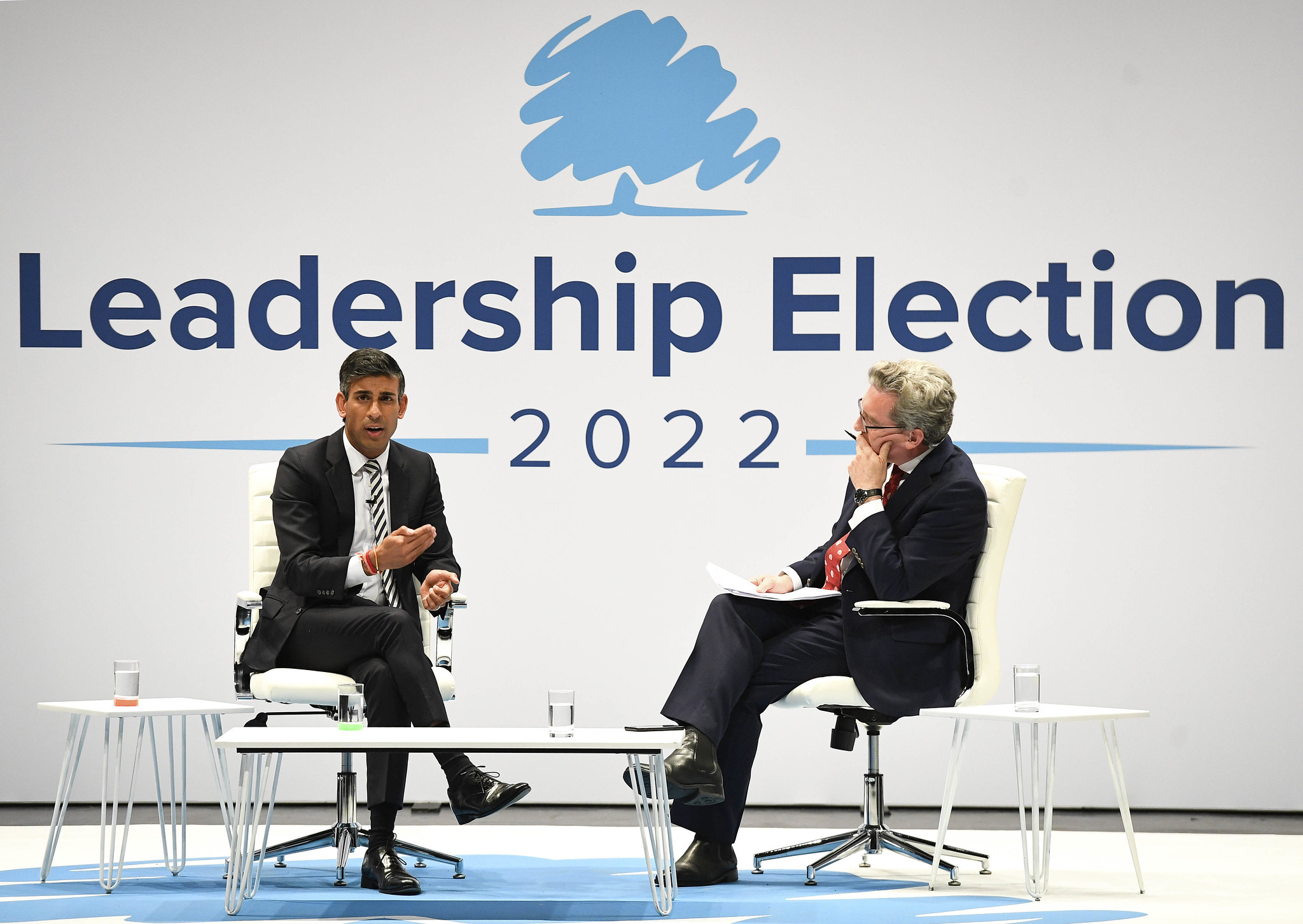 Sunak stated his belief that the argument on the constitutional question can be won by those on the pro-union side.
"When it comes to independence, I strongly believe in the United Kingdom. I'm running to be the leader of the Conservative and Unionist Party," he said.
"The support that we've put in place and that I would put in place as prime minister at this difficult time demonstrates the benefit of the United Kingdom.
"When it comes to Nicola Sturgeon, I want to hold the SNP government to account for what it's doing and delivering for people here in Scotland.
"But, crucially, I want to take her on and win the argument on the union because I passionately believe in it and it's an argument that I think we can win."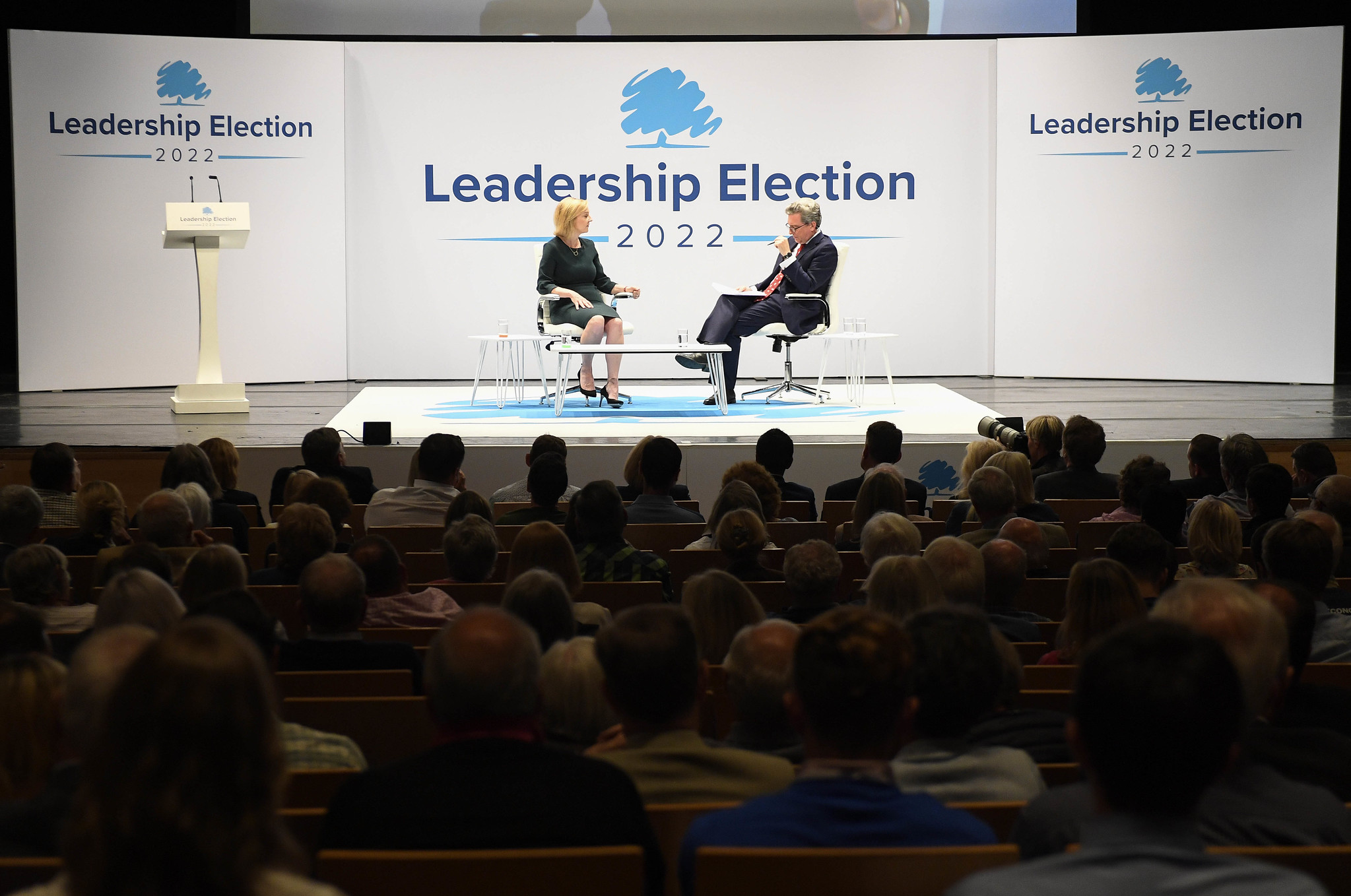 Speaking after the debate, the SNP's depute Westminster leader Kirsten Oswald said that neither of the candidates have a plan to support people during the cost-of-living crisis.
"This was depressing watching for Scots – almost two hours of two out-of-touch Tory ministers trying to out-Thatcher one another, denying Scots their democracy, and trashing the record of the same Tory government they've been a key part of," she said.

"It seems both Rishi Sunak and Liz Truss have very short memories – and it became even clearer that neither have a clue what ordinary folk are facing during this cost-of-living crisis, nor do they have a plan to support them."
STV News is now on WhatsApp
Get all the latest news from around the country
Follow STV News
Follow STV News on WhatsApp
Scan the QR code on your mobile device for all the latest news from around the country