By Laura Piper and Gordon Chree
A group of unpaid carers and disabled people are calling for some Covid protection measures to remain in place as restrictions ease.
Scotland is due to move to 'level zero' on July 19 despite recent case numbers being amongst the highest in Europe.
While it's expected that rules regarding face masks and social distancing will continue, there have been calls for the Scottish Government to follow planned changes in England, where all legal restrictions are set to be lifted.
But in an open letter to ministers, the 83-member group said: "Any policy decision to 'live with Covid' implies that the risk to our lives, and to the lives of our families, is a risk worth taking. We do not agree."
Health secretary Humza Yousaf told them the government "understands your fears and anxieties".
He said: "Received this letter signed by a group of carers, many of them I have known over the years and respect greatly.
"I want them to know the Scottish Government understands your fears and anxieties. We are mindful of any decisions we make and ensuring they don't adversely impact our most vulnerable."
'This is a county of two halves'
Group member Fiona Fisher, who cares for her 27-year-old severely disabled son Jonathan, believes measures are needed to protect the most vulnerable.
She said: "People are still catching Covid despite having two vaccinations so it's not the silver bullet we all thought it was.
"Particularly in the last few weeks, the relaxation of events has just made me think this is a country of two halves.
"There is the half of the country who are mindful, shielding, respectful of their own family and respectful of other people.
"And then a lot of people who are just doing their own thing and that doesn't gel well with me, so we're just going to have to return to the shielding that we've been doing."
'Don't just follow England'
Sturgeon warned on Tuesday that the rules in Scotland were likely to remain more cautious than in England – an approach Fiona, who lives in Dunfermline, Fife, agrees with.
She said: "Just don't follow what England are doing. People are going to travel up here and it's just going to be wave after wave of lockdown and infections.
"I think we really need to take a step back and consider things."
When will we know the new rules in Scotland?
The First Minister is expected to set out Scotland's next steps in parliament on Tuesday.
But at a coronavirus briefing on Thursday, she said: "Because the pressure is always there for Scotland to follow suit, I think it is worth pointing out that the path the UK Government is embarking on for England… is something of an exception.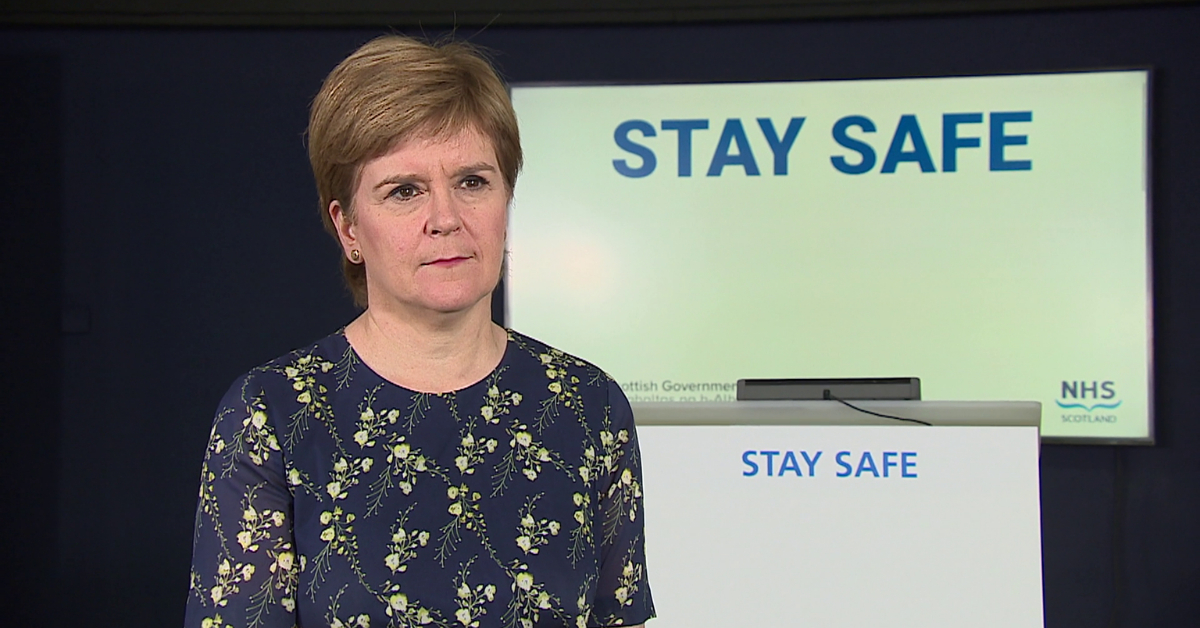 "So, while I totally understand the desire that some have for us to follow suit in every single respect, we have to think carefully about the steps we do take at this juncture.
"My job is not to take the easy decisions in a quest for popularity, it's to do what I think is most likely to keep the country as safe as possible as we get to the end of the vaccination programme."
However, the Scottish Conservatives said the routemap out of lockdown should be followed.
Party leader Douglas Ross said: "A failure to do so would be an admission that the SNP have lost control of the virus by failing to vaccinate people quickly enough, letting test and protect get overwhelmed and allowing Scotland to become the Covid capital of Europe."