Labour is to put forward an amendment to the King's Speech to "reaffirm" its position on the conflict in the Middle East while the SNP has urged MPs to demand a ceasefire.
SNP Westminster leader Stephen Flynn has said Parliament must "show moral leadership" and vote in favour of backing an immediate cessation of hostilities.
Labour said it is "not going to be engaging" with the amendment put forward by the SNP to the King's Speech, but is to seek its own motion addressing concerns on both sides of Middle East conflict.
A party spokesman suggested the amendment would include reference to the lack of action by Hamas to release about 240 hostages and the "scale of civilian casualties in Gaza".
The Opposition has not said what the repercussions would be of defying the party line to vote in favour of calling for a cessation of violence, but shadow ministers could potentially face the sack for doing so.
The party position on the Middle East conflict has led to internal splits, with the leadership backing the UK Government's position of pushing for humanitarian pauses in the fighting to allow aid to reach Palestinians trapped in the bombarded territory but stopping short of calling for a total cessation of hostilities.
However, several shadow ministers have openly called for a ceasefire and tens of councillors have resigned from Labour over its refusal to back a permanent halt to the violence.
A number of amendments demanding a total cessation of hostilities have been laid ahead of a Commons' debate on the King's Speech on Wednesday.
Speaker Sir Lindsay Hoyle will decide ahead of the debate what motions will be put to a vote.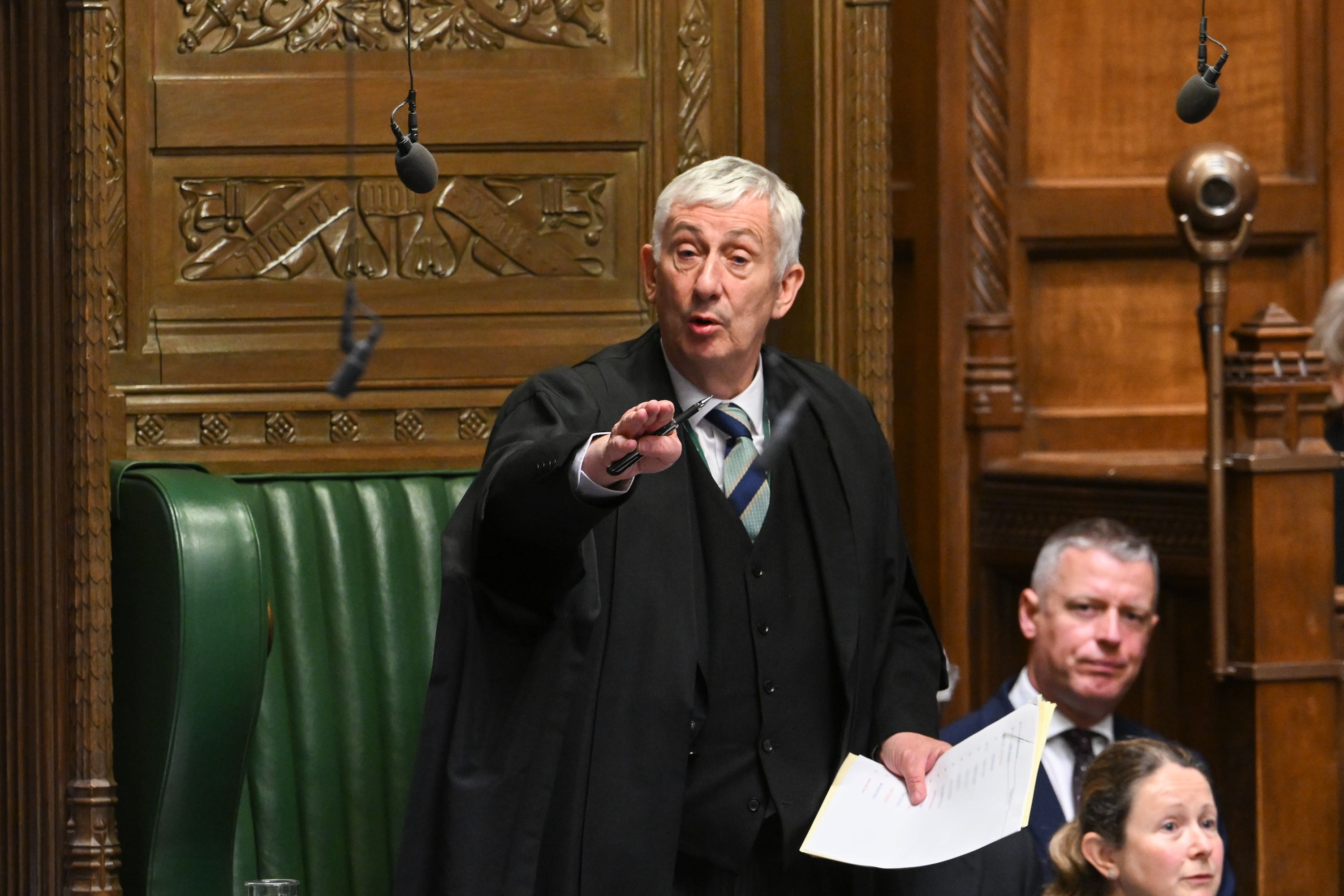 A ceasefire amendment has been put forward by the SNP and another by a band of left-wing MPs, including former Labour leader Jeremy Corbyn, Green MP Caroline Lucas and Plaid Cymru's Westminster leader Liz Saville-Roberts.
In a letter to MPs, Mr Flynn wrote: "As Members of Parliament, it is also important to be crystal clear in terms of what failing to vote for a ceasefire means. Because by refusing to join the United Nations in pressing for an immediate ceasefire, Westminster would be disregarding international law, condoning collective punishment and giving the green light to the continued bombardment of Gaza, which has seen thousands of innocent children and civilians killed.
"People understand that the conflict in the Middle East is full of complexity. But amidst all that complexity, they also recognise a very human truth. People know that what we are all watching in Gaza is wrong and they want their MPs to do the right thing, show moral leadership and press for an immediate ceasefire."
According to the Daily Telegraph, Sir Keir is preparing to fire those who vote in favour of the SNP's motion, should Sir Lindsay put it to a division.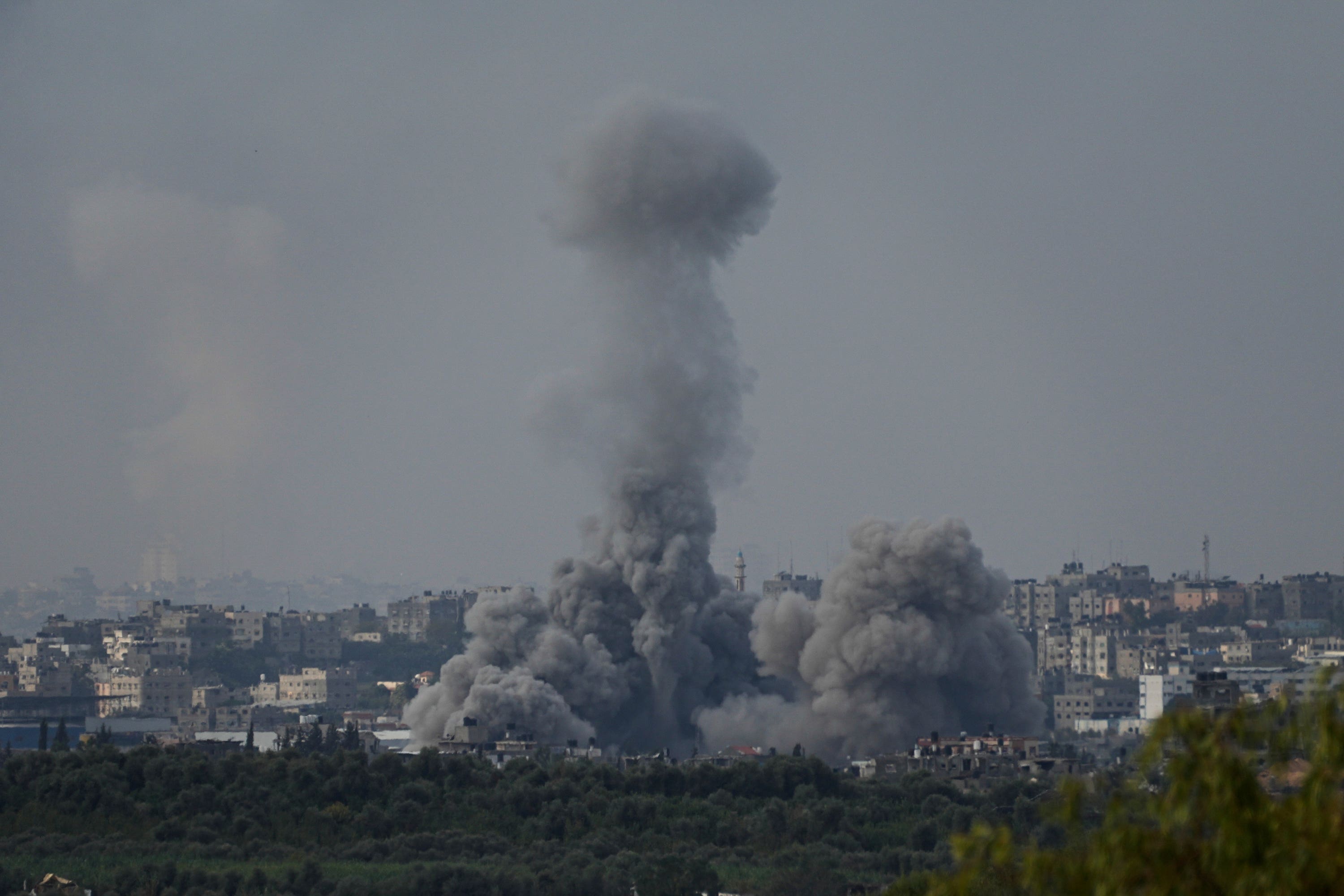 A Labour spokesman would not confirm the reports, but said: "We're not going to be engaging with the party political game-playing by the SNP in Parliament."
By tradition, those occupying frontbench positions are bound by a collective responsibility that they support the party's position but, so far, Sir Keir has allowed some to deviate with their support for a ceasefire in Gaza.
Announcing the decision to put forward a motion on the crisis, a party spokesman said: "Labour's amendment reaffirms the position set out in Keir Starmer's Chatham House speech and reflects our concerns about what we've seen on the ground in the last fortnight, which includes the lack of hostage release, the insufficient amount of aid and utilities getting in and being distributed, the scale of civilian casualties in Gaza and the amount of violence on the West Bank."
Hamas raids on October 7 killed 1,200 people in Israel and saw more than 200 taken hostage.
Retaliatory strikes, including a ground offensive into northern Gaza, by Tel Aviv's forces have killed more than 11,000 Palestinians, according to the Hamas-run Gaza health ministry.
Foreign Office minister Andrew Mitchel is in Cairo on Wednesday to hold talks with Egyptian counterparts and other partners on how to get more humanitarian aid into Gaza.
STV News is now on WhatsApp
Get all the latest news from around the country
Follow STV News
Follow STV News on WhatsApp
Scan the QR code on your mobile device for all the latest news from around the country