A Labour peer has backed plans for Scotland to have a written constitution if the country votes for independence.
Baroness Kennedy KC, a leading human rights lawyer and constitutional campaigner, said she did not support Scotland leaving the UK.
But she added that if Scotland was "thinking one day it is going to be independent" it should "definitely" be working on a written constitution.
Baroness Kennedy said: "If Scotland is thinking one day it is going to be independent, I happen not to be in that camp, but if that is the road Scotland is going down then people should be going to work on creating a written constitution for an independent Scotland, definitely.
"I would do it now if I were in that camp."
She was speaking days after First Minister Humza Yousaf launched a new paper setting out what he said were "radical" plans for a written constitution for Scotland.
The SNP leader said then that such a document could protect workers' rights to strike and guarantee healthcare free at the point of need.
Mr Yousaf also made clear his government would also want a new Scottish constitution to rule out the country being a home for nuclear weapons.
Baroness Kennedy was part of Charter 88, a group set up in 1988 to campaign for "institutional change", including a bill of rights, proportional representation and reform of the House of Lords
She said there were "very few moments when a country can create a new constitution".
She added: "Certainly if Scotland did decide to become independent, I definitely think it should have a written constitution and people should probably start working on it.
"If they really think this is something, if this is a road that is going to be followed there should definitely be a written constitution in order to protect minorities."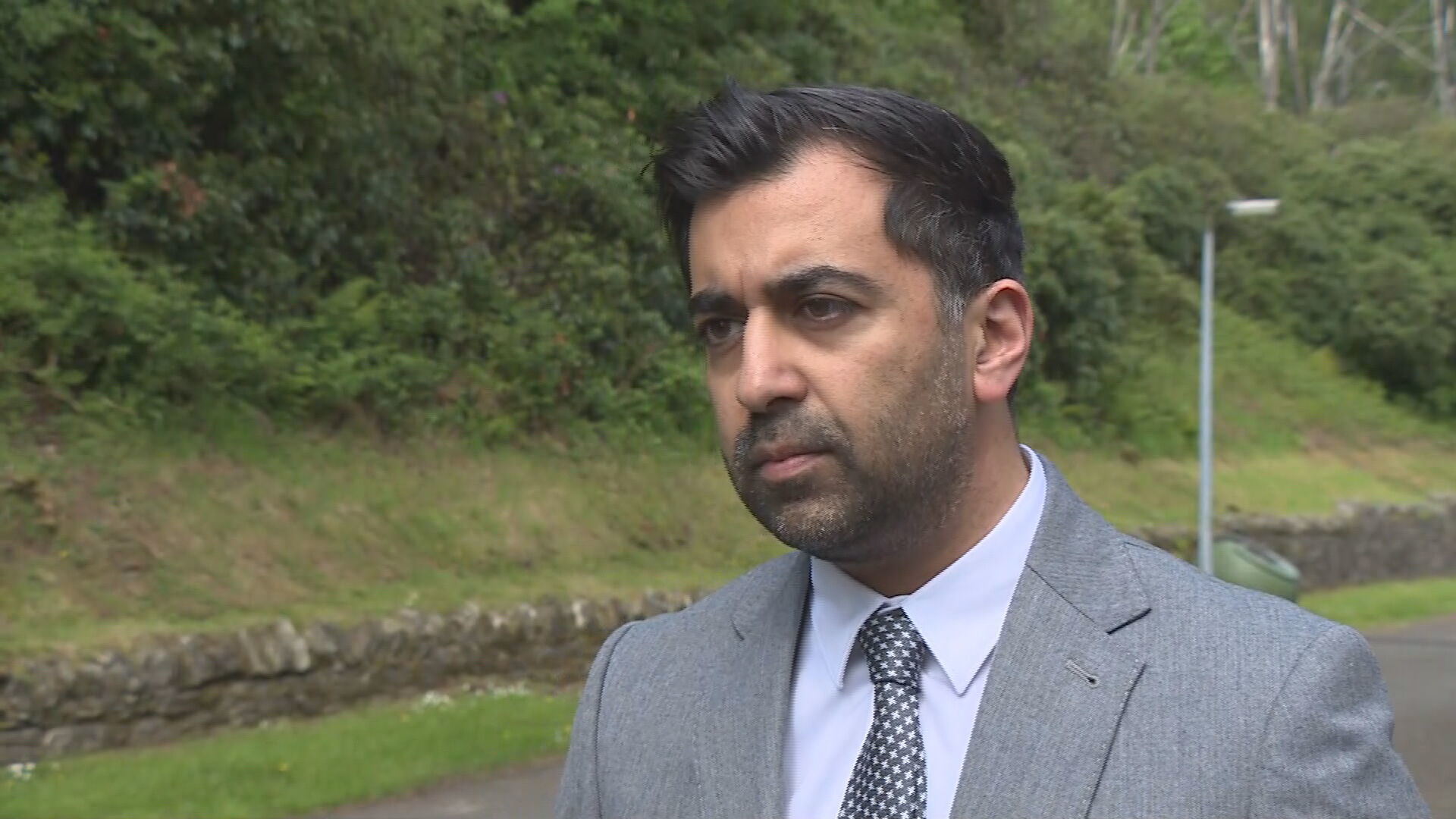 Mr Yousaf also said that a written constitution would allow Scots to "embody a set of longer-term, more fundamental values" about the country, and would set out a "common understanding" of the nation's priorities.
Baroness Kennedy said: "A constitution can be very aspirational about how you want to be, to speak to the best of you as a people."
She recalled: "When I chaired Charter 88 back in the 90s and I was arguing for devolution, for a bill of rights, and I was arguing for a freedom of information act, reforming the House of Lords, one of the things that we were arguing for was a written constitution."
The proposals outlined by the Scottish Government in its later paper making the case for independence allow the Scottish Parliament to develop an interim constitution if Scotland were to vote to leave the UK.
This would come into force after independence, but a constitutional convention would be established to draw up a permanent constitution, which would be put to the people in a referendum.
SNP MSP Clare Adamson responded: "The UK's constitutional arrangements are out of date and not fit for purpose.
"The lack of a written constitution has left the health service in Tory-run England open to privatisation, while the Westminster government tears up workers' rights.
"In step with other modern democracies, Humza Yousaf has outlined that an independent Scotland should have a written constitution to enhance citizen's rights. The move would take Scotland in line with all 27 EU member states."
Ms Adamson added: "It's great to see senior figures in the Labour Party, like Baroness Kennedy – a prominent human rights lawyer – stepping across party lines to support these proposals.
"It will be great to see the Labour Party follow Baroness Kennedy's lead and lend their support to these plans which will put the values of the people at the heart of our society."