Labour leader Sir Keir Starmer has said his party will do no deal with the SNP "under any circumstances", as he addressed members in Scotland.
He urged SNP voters to put their faith in Labour in the wake of Nicola Sturgeon's resignation.
Speaking at the Scottish Labour conference in Edinburgh on Sunday, Sir Keir sought to boost his party's fortunes north of the border, repeating again his claim that the road to electoral success "must run through Scotland", adding he wanted to be a "prime minister for the UK, not just prime minister of the UK".
The Labour leader urged party members to reach across the aisle following the events of last week, telling them to "reach out to your communities".
"Reach out to people who are looking at politics with a fresh pair of eyes uncertain about what the future holds for Scotland," he told members.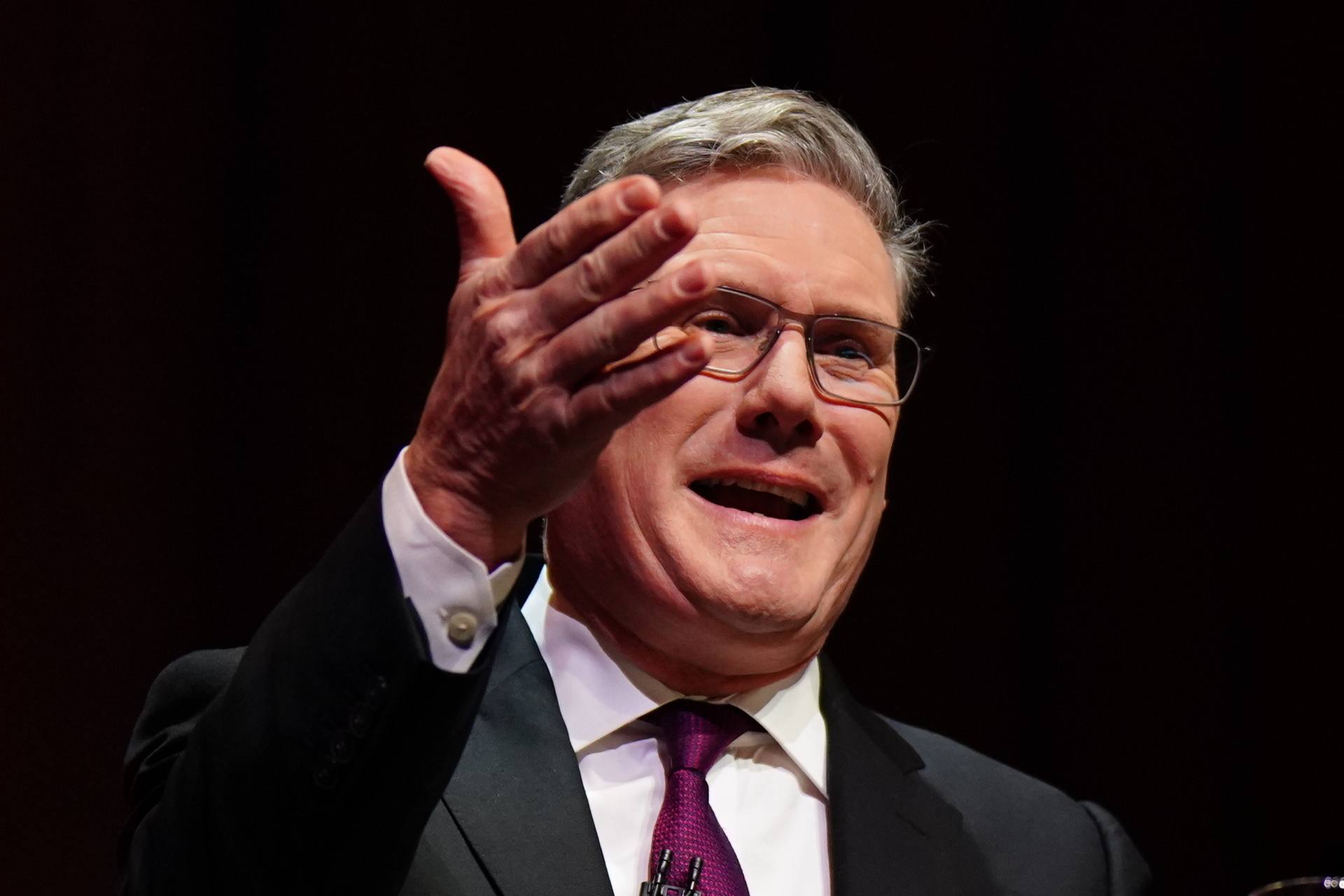 "And let us speak to them with one voice – let's say, we know that Scotland needs change, we know our economy needs to work better for working people, that our public services need to be fixed, that climate change needs bold action, and that our political system needs a total overhaul, with communities finally in the driving seat.
"None of this – we believe – can be achieved through more division.
"But if you place your faith in Labour, this is the change we offer to you."
But he stressed accountability for Labour members as they look to the next general election due any time before early 2025, saying every policy in the party's manifesto will have to be costed, as he drew parallels to the economic chaos wrought by former prime minister Liz Truss.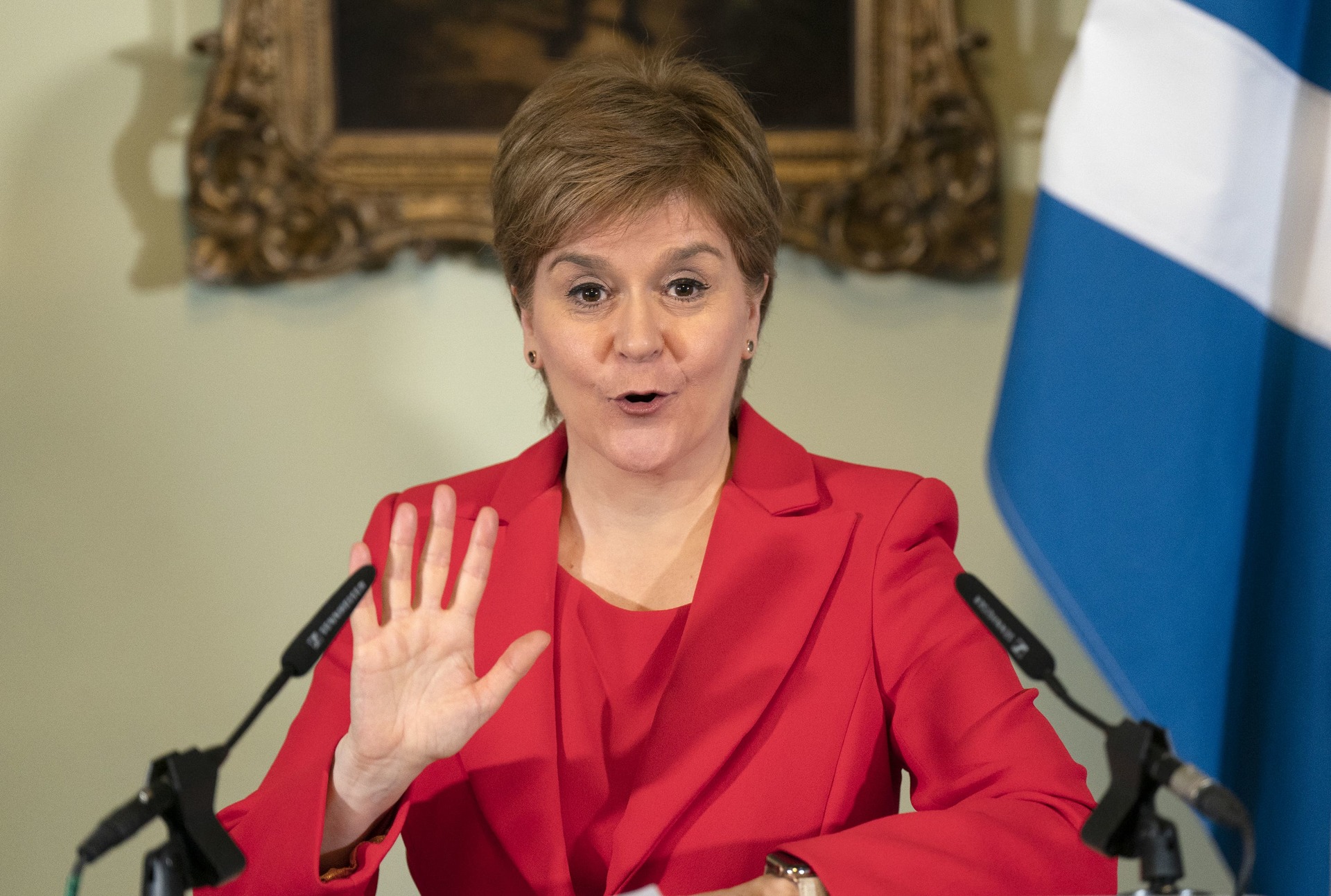 "We can't let that happen – even when it puts a brake on things we might like to do in power," he said.
"Sound money in our public finances must come first."
He also stressed the importance of the party and its members earning back the trust of the Scottish people following its ill fortunes of the past decade.
"Mark my words, we won't change any hearts or minds by sitting back and watching a battle for power within the SNP," he said.
"Or by assuming that any weakening of faith in their case automatically benefits us.
"We have to go out there and earn it.
"Prove we understand the real concerns of the Scottish people.
"That we've listened to the reasons those voters lost faith in Labour and Britain and that we now offer the solutions that Scotland needs.
"It's not about change at the top of other parties, it's about the changes we've made to our own and the change we can deliver for the Scottish people."
Sir Keir accepted those who had "lost faith" in the Westminster system "have a point", adding that the economy "hoards potential" and politics "hoards power".
"No similar country puts so much decision-making in the hands of so few people," he said.
"And that leads to more inequality across our country than anywhere else in Europe – it's no coincidence."
In a speech understood to have been hardened in its pitch to SNP voters following the First Minister's announcement on Wednesday, Sir Keir paid tribute to the outgoing leader.
"To lead Scotland for almost a decade is a political achievement that must be acknowledged," he said.
He added: "And one thing we must always be clear about – wherever you stand on the constitutional question – we must respect those beliefs as a sincere desire to make the future better for Scotland."
The speech brought to a close the most hopeful conference in Scottish Labour in recent years, with the party riding high in UK-wide polls, a strong second in Holyrood surveys and just days after its most fierce political opponent announced plans to step down.
Scottish Labour leader Anas Sarwar, in his address to the conference on Friday, made similar outreach efforts to SNP voters, many of whom defected from Labour as they slumped further in the polls.
STV News is now on WhatsApp
Get all the latest news from around the country
Follow STV News
Follow STV News on WhatsApp
Scan the QR code on your mobile device for all the latest news from around the country