Scotland's health secretary has invited junior doctors in for talks on Thursday after they voted to reject the Government's pay offer.
Michael Matheson insisted he would do everything he could to try to avoid strike action in Scotland's hospitals – though he added NHS boards have been told to draw up contingency plans for walkouts and that there is no further money available for pay.
The Scottish health secretary stressed: "I don't have any further space in the health budget in which to meet any further increase."
Thursday's talks have been scheduled after the British Medical Association (BMA) in Scotland said junior doctors would walk out on strike over three days next month if no new offer is made.
Industrial action is now scheduled for July 12 to 15 after junior doctors voted to reject a pay increase of 14.5% over two years.
With the prospect of strikes now looming, Matheson told BBC Radio Scotland's Good Morning Scotland programme that NHS boards have been told to put "contingency arrangements in place should industrial action take place".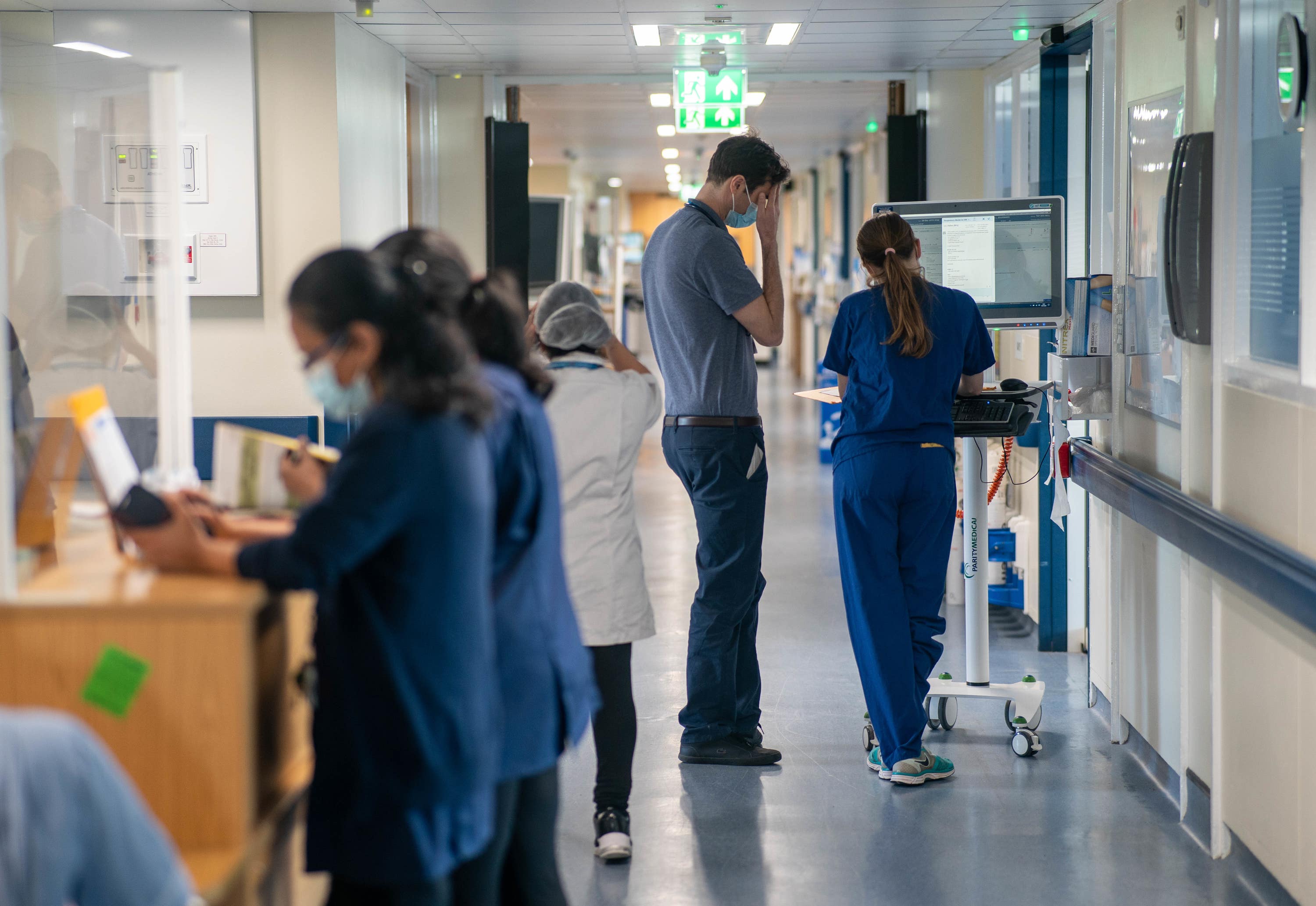 This, he said, will see hospitals providing "urgent and emergency care only", with elective surgeries and outpatient appointments cancelled.
Matheson said: "The key priority would be to make sure urgent and emergency care can be provided, and those that are classed as routine and elective procedures would have to be postponed until industrial action was completed."
Dr Chris Smith, chairman of the union's Scottish junior doctors' committee, said upping wages further would be a "down payment on the future of the NHS" to make sure it stays an effective health service.
He added that strike action is an "absolute last resort" as he called on the Scottish Government to make an improved offer.
Dr Smith told BBC Radio Scotland: "We do recognise that appointments will be cancelled and operations will be cancelled, and that's why we've called on the Government to come back with a better offer to avoid this if we can.
"But if not, junior doctors are clear – we are standing up for the future of the NHS, the future of our profession by taking this absolute last resort of strike action."
Dr Smith said junior doctors are the "backbone of the NHS" and a better offer is needed to address years of pay erosion.
Commenting on the Scottish Government offer, he said: "Since 2008 we've had a real-terms pay cut of 28.5%, so this didn't even come close to bringing us back to where we were 15 years ago.
"The ball is firmly in the Government's court to come back with a better offer and we can work together to avoid the strikes if we can."
Matheson, however, insisted that demands from junior doctors for a 35% rise are "unaffordable to taxpayers".
He added: "The 14.5% we offered over a two-year period is the largest increase in junior doctors' pay in 20 years and it comes at a cost of over £61m."
The funding for this comes directly from the NHS budget, Matheson said, stressing there is "not an extra pot of money I have somewhere else in the Government to fund an increase".
He said he had been "very clear" with junior doctors "about the financial restrictions within which I am operating and the significant strain we have on the public purse at the present time which limit our space to manoeuvre".
But he insisted: "I will do everything I can to try to avoid industrial action. It is in no one's interests, junior doctors or patients, and I want to try to address the concerns and the issues… that junior doctors have about how their pay settlements are agreed in the future through modernising the pay bargaining process.
"I will continue to engage with them to try to find a way through this particular challenge.
"But I also have to be clear about the very difficult financial environment which I am operating in.
"The funding envelope is very restrictive, and I have to operate in the Government's overall funding package for these types of pay settlements."
He insisted the 14.5% pay offer "started to address" the decline in wages junior doctors have suffered, and said work is also under way on "modernising" the pay bargaining process, with a report on this due in September.
Matheson said: "I am keen to avoid industrial action, as I am sure junior doctors are as well. But it will require compromise on both sides.
"We've made a very significant offer, I am disappointed it has been rejected but I hear what junior doctors are saying and that is why I have invited them back in for discussions tomorrow to see whether we can make progress on this."