John Swinney has warned there is "no more money" to boost pay offers for council bosses to table for striking public sector workers.
The deputy first minister said the Scottish Government was "unable to make any further contribution" of funds to the Convention of Scottish Local Authorities (COSLA) in a bid to halt any further industrial action.
Waste workers returned to the streets of Edinburgh on Tuesday after an 11-day strike in which pavements in the capital saw rubbish bags piled high alongside overflowing bins and streets littered with debris after refuse went uncollected.
Further action in other areas including Aberdeen and Glasgow is due to end on Wednesday, but residents in some areas have been warned a backlog of waste may not be collected by the time the next wave of action gets under way.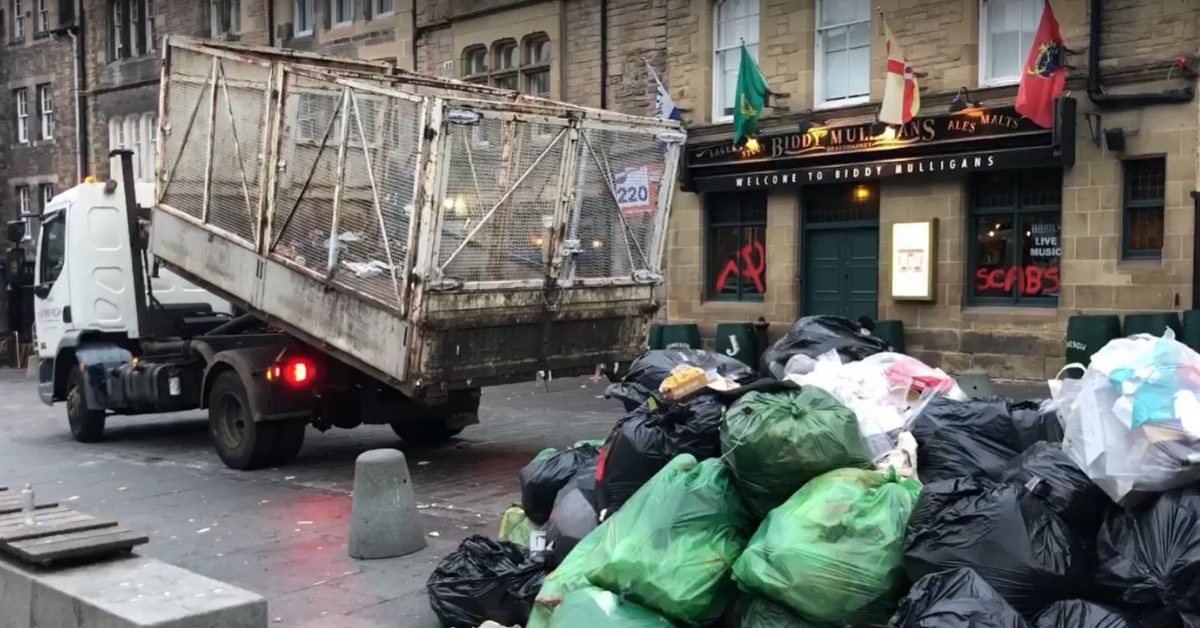 COSLA bosses tabled a new offer following discussions on Sunday. It included a minimum pay uplift of £1,925, based on a 37-hour working week, matching the offer made to local government in England.
But union chiefs said the uplift was "simply not big enough" to amount to a reasonable pay offer for staff.
Swinney said the Scottish Government would provide a further £100m to local government for 2022-23 to support the cost of living payments being offered as part of the pay award on top of £140m already allocated.
He added the latest offer would see all local government workers receive at least £1,925.
But he warned the well was now dry and it was now up to local authorities themselves to come up with an agreement.
"That is the limit of public finances on a recurring basis," he told STV News.
"We've found one-off money to ensure that pay levels have been lifted to deal with the cost of living crisis and the high inflation that we're facing just now, that would deliver a 10% increase, £2,000 to staff within local authority employment in Scotland, that's a significant assistance in meeting the challenging times that people face.
"The government has made significant contributions to resolve these matters. We have to live within the limits of our financial resources and the government is unable to make any further contributions to the process."
COSLA said talks were "ongoing" across the board.
Schools in some locations – including Aberdeenshire and Glasgow – are also set to close their doors to pupils early in September in a new wave of action.
Unison have put the latest pay offer to their members in a ballot, but have recommended the terms be rejected.
Unite rejected the new deal outright, while GMB branded the tabled deal "unacceptable".
They said the offer remains a minimum of 5% on average across the local government pay grades with a varying one-off payment – around £989 for the lowest paid.
It said it further estimates that the offer in total represents for around 85% of the workforce between £1,925 and £2,000.
Resources spokesperson, councillor Katie Hagmann, said: "The pay offer that we have put forward is a good pay offer and we hope that the unions do take that to all their members to put that to the membership.
"We are absolutely committed to finding a resolution and we will do what it takes to find that."