Jenny Gilruth has been accused of breaking the ministerial code when she was the Scottish transport minister in what the Scottish Tory leader has described as a "clear-cut sackable offence".
In November, the now education secretary postponed railway works which would have closed the Edinburgh-Fife line. This was said to have been done to avoid disruption over the Christmas period and dissatisfaction with ScotRail.
Douglas Ross claimed the decision was not for "political reasons" and had cost the taxpayer £1m.
The Scottish Tory leader said Gilruth – who is the MSP for Mid Fife and Glenrothes – had given her constituents "preferential treatment" in a move that caused disruption to an estimated 9,000 passengers across Scotland a day.
Ross said Gilruth had stepped in to stop Network Rail carry out work that had been planned for 18 months "with just weeks to go".
He said the minister "went against the advice of Network Rail, ScotRail and Transport Scotland" and caused greater disruption to the rest of the country.
STV News understands Gilruth was not "sufficiently satisfied" that full consideration had been given to the impact of the proposed closures on passengers most affected by the works in areas including Fife, Perth, Dundee and Aberdeen.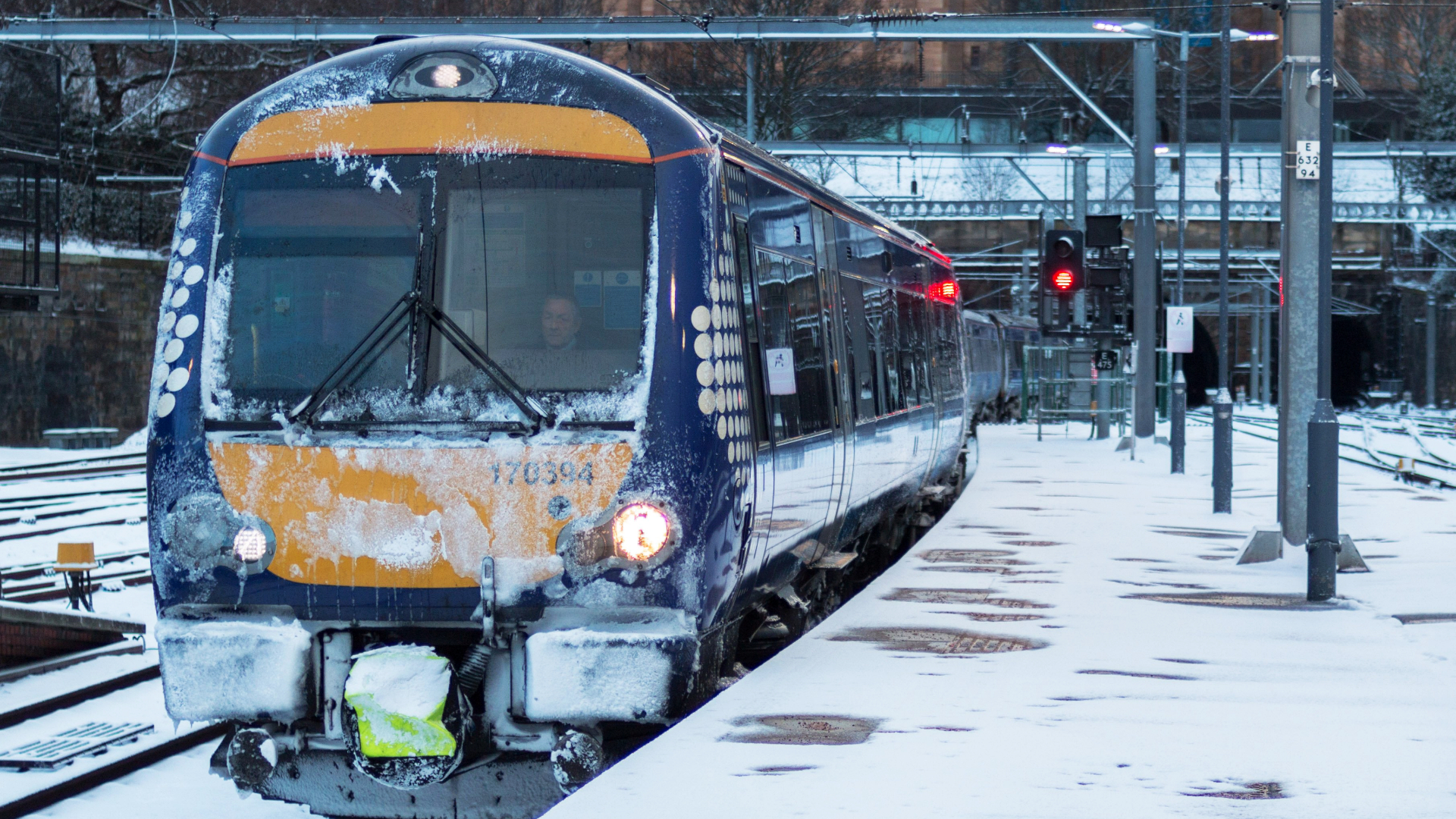 The planned works, part of a £55m Scottish Government planned investment to decarbonise Fife rail services, would have halted all Fife-Edinburgh trains between Christmas and New Year.
Speaking at FMQs on Thursday, the Scottish Conservative leader highlighted Scottish Rail Holdings Board papers, released under Freedom of Information laws, which state: "The Board is asked to note that Network Rail and ScotRail chose to do the work at this time precisely to minimise the number of passengers impacted, and Transport Scotland were fully aware of and endorsed this approach."
Those board papers show that Chris Gibb, who chaired ScotRail in 2022, raised concerns over "micromanagement by Scottish ministers, advisors and officials".
Ross called on Humza Yousaf to launch an investigation into whether Gilruth broke the ministerial code.
The ministerial code states that ministers should not use their position to influence constituency matters.
Ross said: "The original plans would have seen the small closure to rail services around her constituency for a few days just after Christmas last year to allow for essential upgrades to happen.
"Jenny Gilruth appears to have forced a change in order to give preferential treatment to her constituents at a higher cost to taxpayers and far more disruption to passengers.
"Does the First Minister think it's acceptable for a minister to make a political decision for her own benefit instead of acting in the interests of all of Scotland?"
Yousaf responded: "Can I say to Douglas Ross – he is making very serious accusations indeed and, of course, if there are any accusations of the ministerial code being broken, of course, they will be appropriately investigated.
"So that is an accusation Douglas Ross is making, of course, we will appropriately investigate it. But I don't believe the way that Douglas Ross has characterised that particular situation to be correct."
He added: "What (Ross) is hoping to do, because he is undoubtedly desperate, is throwing as much mud as possible and hoping that some of it sticks."
The First Minister said Ross was being "selective" in his reading of the emails.
He said it was "pretty clear" that Gilruth made the decision to minimise disruption for passengers across the network.
The Scottish Conservative leader later said he had written to the First Minister to formally request an investigation.
Ross said he was "concerned that the First Minister has already pre-judged the outcome of the investigation he's agreed to hold".
Speaking after FMQs, Gilruth said: "The proposed decarbonisation works on this vital rail line would have caused significant disruption across the whole east coast of Scotland – including for passengers travelling across Fife, Dundee, Perth and Aberdeen.
"As I always did as transport minister, I carefully interrogated such proposals to assess their impact on passengers – and in this case I was not content that everything was being done to minimise inconvenience over the busy festive period.
"It is worth pointing out that services had already been impacted by ongoing industrial action and unplanned cancellations at that time.
"I therefore asked Network Rail to postpone the works, which they agreed to do, to give time to engage with the communities which would be impacted by the closure.
"While safety considerations are obviously paramount, I believe that the needs of passengers should be front and centre of such decisions, which in this case related to a Scottish Government funded piece of work which was not operational in nature.
"Indeed, the UK passenger watchdog, Transport Focus, welcomed the postponement at the time."
The Scottish Government's Transport Scotland agency said in November: "While these works were initially suggested for the festive period, Fife rail users have already made their dissatisfaction with the ScotRail service clear.
"Therefore we will ensure the significant investment in the planned electrification works brings little or no disruption during the seasonal holidays."
A Network Rail spokesperson said: "We work closely with our industry partners to plan our engineering programme and decided not to deliver works which had initially been scheduled for the Dalmeny corridor between Christmas and New Year."