Politics' shifting sands can change fortunes overnight. All of a sudden, a potentially dangerous agenda for a government fades into the background and the up/down reputations of key players can change without even the blink of an eye.
Only a matter of weeks ago, Boris Johnson was mired in Partygate. A number of his MPs waited for a pivotal moment to turn a tea-room revolt into a full-blown assault on his leadership.
It never came thanks to the delay of the Sue Gray report, aided it has to be said by an injudicious intervention from the Met Police, which had the effect of giving an embattled premier more time in the matter of self-preservation.
And then Ukraine.
In times of war, even ones that don't directly affect the UK, the mainstream view is always to back the government, i.e. Prime Minister. The shifting sands of geopolitics endowed Johnson with a new-found authority, one that he had single-handedly failed to create for himself.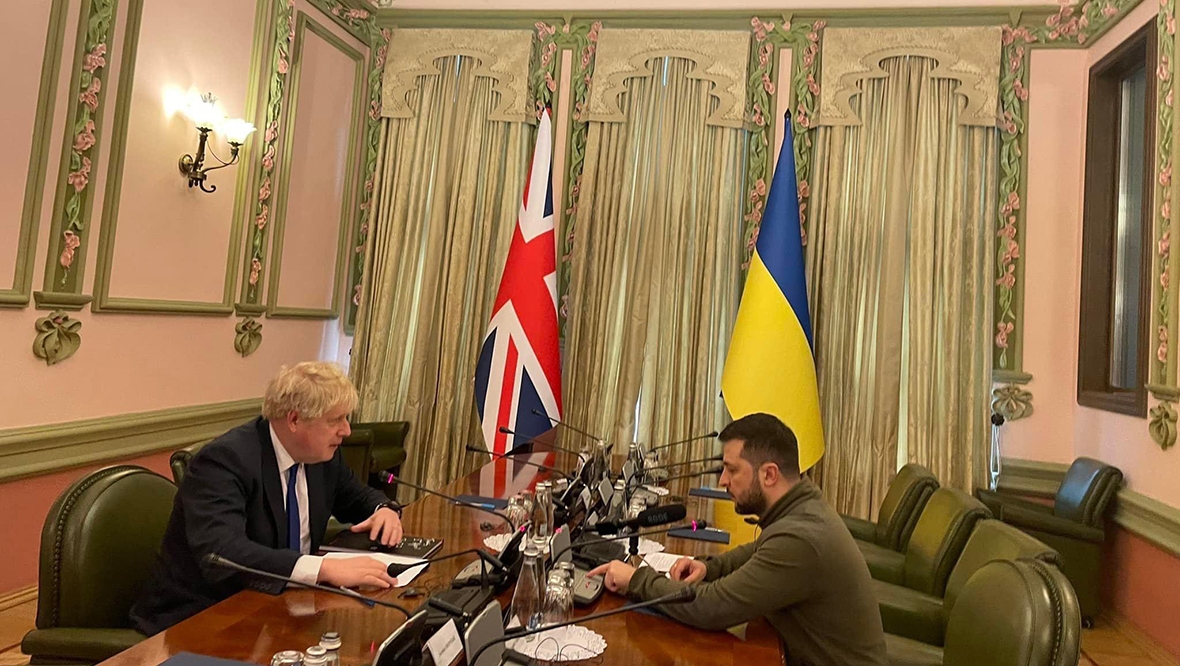 The leader of the Scottish Conservatives, who had expressed he had no confidence in the Prime Minister, managed to embrace an almost comical position of political gymnastics. Douglas Ross has no confidence in Johnson, except when it comes to the matter of war.
With the internal murmurings failing to materialise in the form of a publicly played out rebellion, that only left any would-be assassins, ready to pounce if another crisis emerged.
Now, of course, every cabinet colleague always has full confidence in the Prime Minister. It is the dictum that flows effortlessly from lips in TV studios when a defence of the dear leader is being mounted.
It is also one of the great lies of politics. Shows of loyalty are sometimes cynically born of tactical thinking on the part of a colleague with vaulting ambition.
The two frontrunners to replace the PM, according to those closest to Conservatives in the Westminster village, are Liz Truss and Rishi Sunak.
Sunak now looks as if he would struggle to make the candidates list from which future Tory MPs are chosen. There have been deliberate leaks about his financial affairs and those of his wife.
You can file 'leaks inquiry' into a drawer marked 'waste of time'. They rarely produce anything. You can take it as read that the deeply damaging revelation about his wife's non-dom status and his US green card have come from somebody more disposed to the Prime Minister than the Chancellor.
Sunak believes the revelations are an attempt to smear his wife and virtue of that smear him as well. There is only one problem with this line. A smear is a lie intended to damage. In this case, the damage is being done by the revelation of facts.
I cannot think of a worse set of optics for the Chancellor. His wife is now going to pay tax on non-UK earnings, not because she has embraced a new-found philanthropy, but because it is now politically expedient to do so. She could have volunteered to do this at any time but didn't.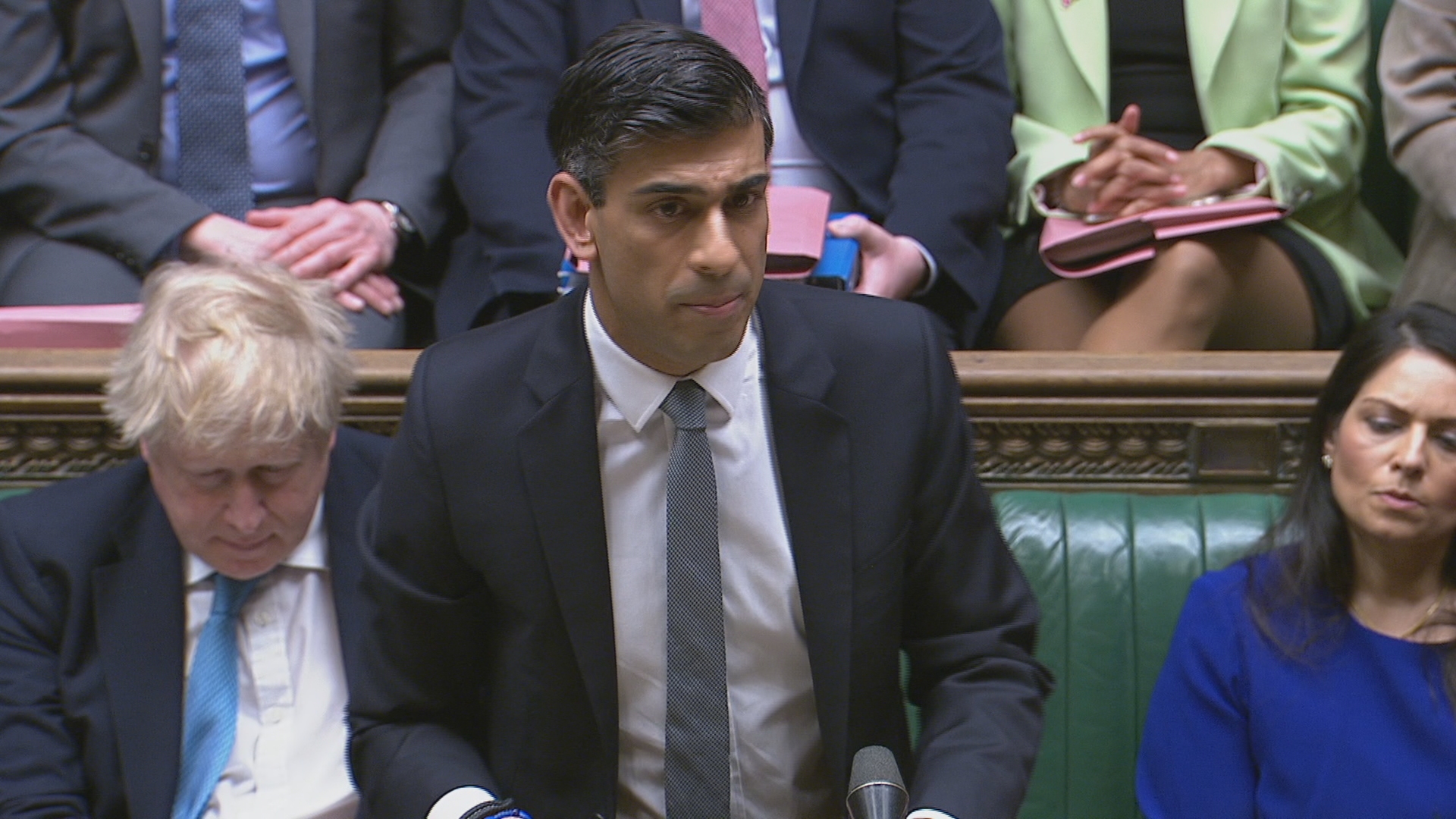 Sunak is a Chancellor who has a whole army of tax inspectors who, no matter how hard they probed, would be unable to find his wife's wealth since it has been shielded by her non-dom status.
It is not a cheap but an entirely fair question to ask how a man of such extraordinary wealth can really appreciate what a £20 per week cut in Universal Credit means to a family struggling to pay their bills?
Does a man who donated £100,000 to the private school where he was educated really understand what a cost-of-living crisis amounts to?
Sunak is now seriously damaged goods in any future Tory leadership contest, which is the reason the leak occurred in the first place. The episode reinforces a view of the Conservative Party as a vehicle for the rich and privileged to govern the impoverished.
That leaves Liz Truss. If I were the Foreign Secretary, I would be opening my closets in search of skeletons. If she has any, she may find that she has been burgled and the contents dispatched to one of Fleet Street's finest.
In politics, when a candidate is flattered by being regarded as the frontrunner in a leadership contest, almost invariably they fall. Something in their past makes an unwelcome return or, more likely, they become the subject of apparatchiks determined to do them down by organising the numbers against them.
For the moment, Boris Johnson survives and, compared to the more precarious position of just weeks ago, seems bulletproof.
However, he should beware shifting sands. They have been good for him of late, but on another less hospitable day, they could bury him as well.
STV News is now on WhatsApp
Get all the latest news from around the country
Follow STV News
Follow STV News on WhatsApp
Scan the QR code on your mobile device for all the latest news from around the country