Indian Government officials tried to "interfere" with MPs debating the case of a Scot facing the death penalty, a human rights group says.
Jagtar Singh Johal, 33, from Dumbarton was arrested while on holiday for his wedding in India in November 2017 and has since been detained in a high-security prison.
He faces ten separate cases, nine of which legal non-profit Reprieve said are based on a torture-induced "confession".
Members of the House of Commons received a briefing from the Indian High Commission in London ahead of a debate calling for the UK Government to recognise Jagtar's imprisonment as arbitrary detention.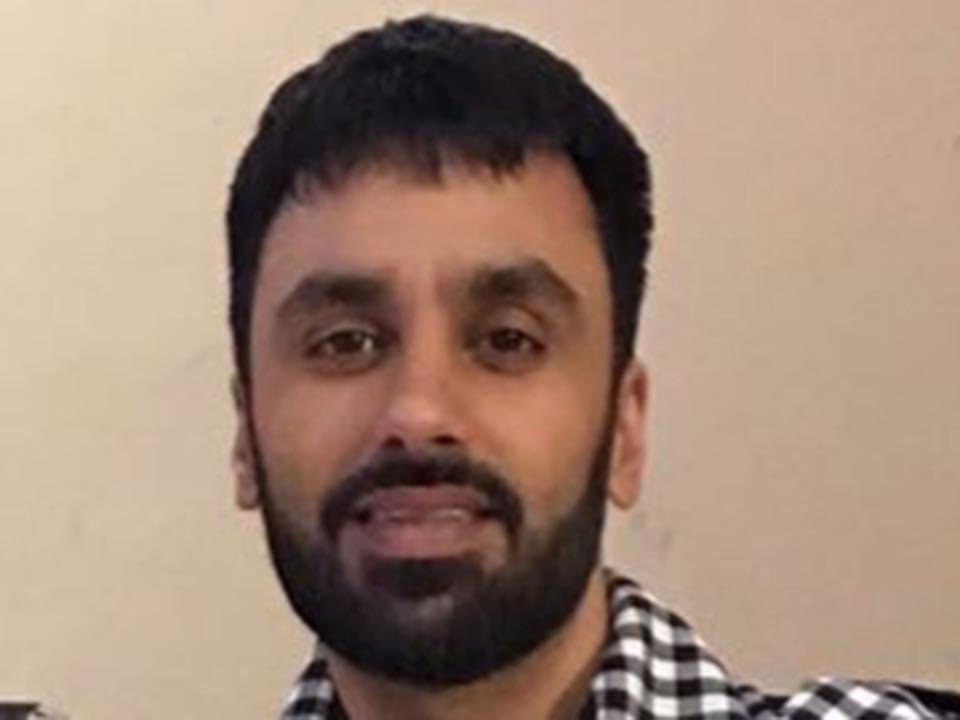 Diplomatic delegations are entitled to brief MPs, however Jagtar's West Dunbartonshire MP Martin Docherty-Hughes said that in this instance "it would seem, that they have included details that would seek to prejudge what is a live criminal case" in India.
He said it was "unusual" given the separation of the judiciary from other branches of government is a "cornerstone of a well-functioning liberal democracy".
He added the document "flies in the face of the fundamental truth of being innocent until proven guilty".
Deputy Commons speaker Rosie Winterton said: "I do not think it appropriate for members of this house should be lobbied in this way, nor that judicial processes should be interfered with."
Among the claims in the Indian High Commission briefing is that Jagtar had not raised his maltreatment before any judge in India.
Reprieve said this is untrue with it being raised by a lawyer twice in court. The organization of lawyers and investigators said Jagtar informed his solicitors of the torture he had been subjected to at the first possible opportunity he had to speak to them on November 14, 2017.
The next day advocate Jaspal Singh Manjhpur signed an affidavit attesting that Jagtar told him "he had been physically and mentally tortured by the police during interrogation by use [of] 3rd degree means, i.e. electric shocks on the soft body parts and his legs were forcibly stretched beyond limits."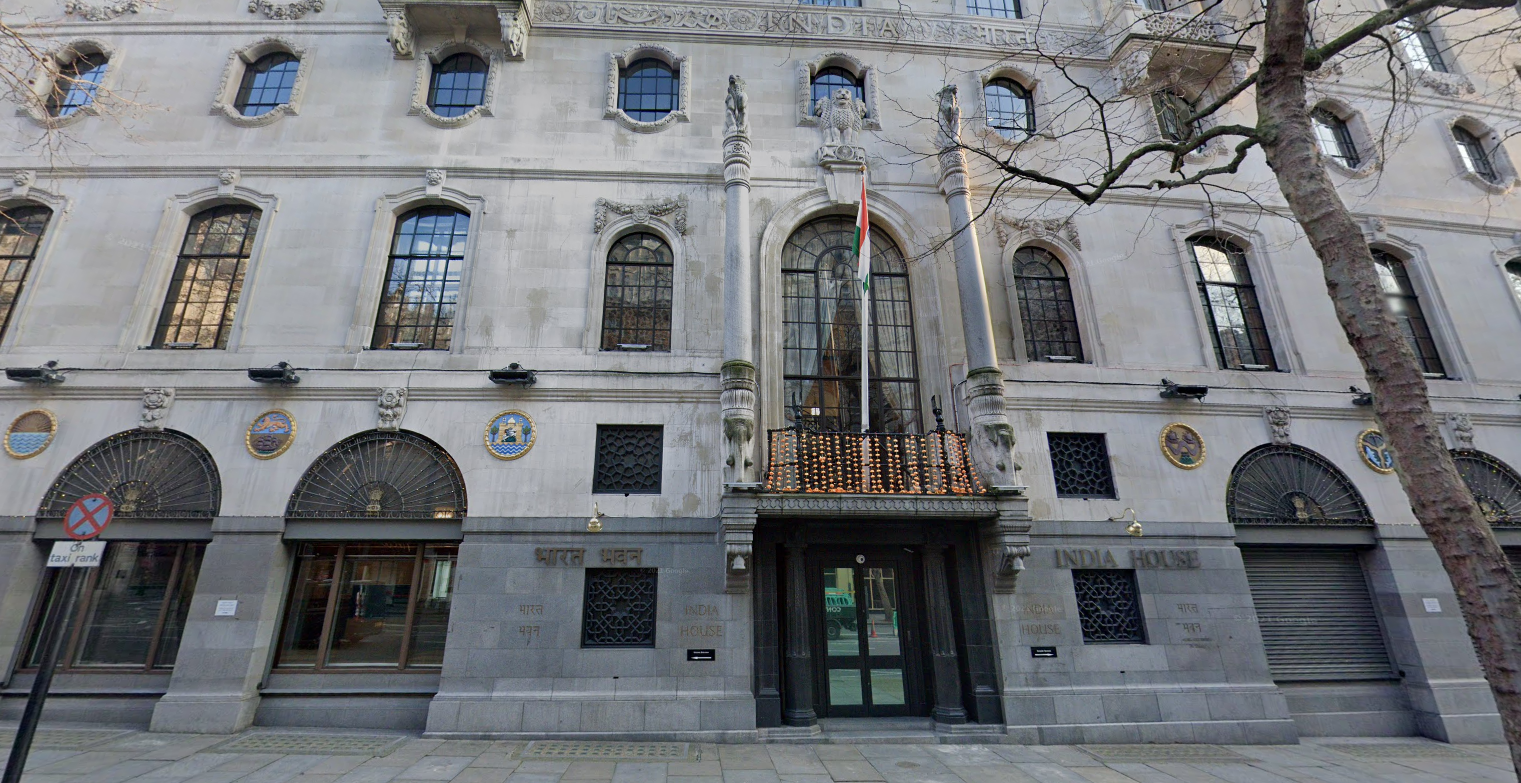 STV News has seen a copy of what Jagtar's legal team said is a handwritten letter from shortly after his arrest in November 2017.
The letter details allegations of torture during interrogations including having electric shocks administered through crocodile clips on his genitals.
Jagtar told his lawyers that the police forced him to sign blank papers.
"The Indian government sent some MPs a briefing smearing Jagtar and making several untrue statements about his legal proceedings."

Reprieve
The Indian High Commission document sent to MPs also stated that Jagtar's "attempts to subvert the judicial process… have led to delays" in bringing his case to court. It said these included political pressure from "Scottish communities" persuaded with misinformation.
A spokesperson for Reprieve said: "The idea that Scottish advocacy on Jagtar's behalf can be blamed for the incredibly slow progress in his case is absurd.
"Jagtar's lawyer has been ready to proceed with trial in all of these cases because they are completely baseless.
"Jagtar has now been in pre-trial detention for almost four years, making his detention clearly arbitrary.
"The Indian government sent some MPs a briefing smearing Jagtar and making several untrue statements about his legal proceedings.
"The delays in Jagtar's case have been entirely the fault of the Indian prosecuting and intelligence authorities."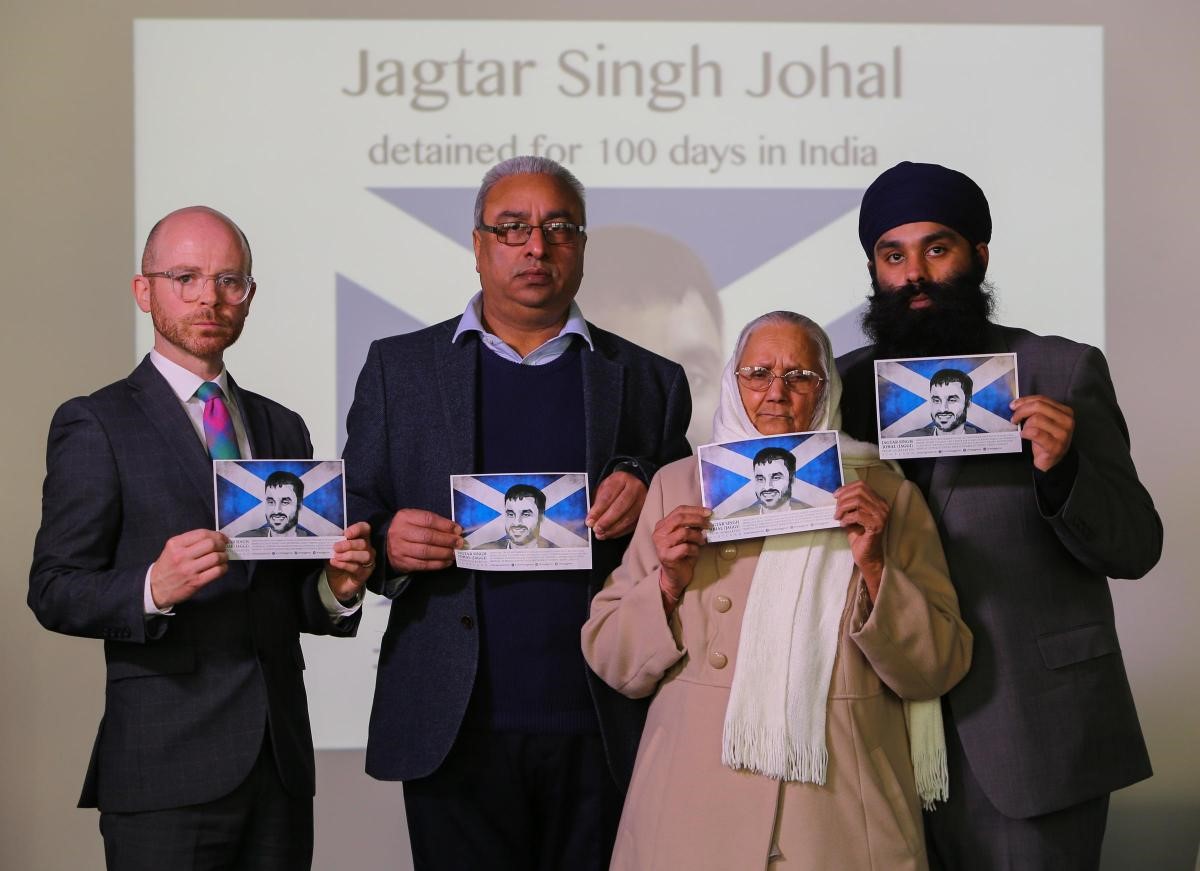 At a House of Commons debate in Westminster Hall on Wednesday, Docherty-Hughes along with several others opposition MPs from around the country pressed the UK Government on why it had not recognised Jagtar's detainment as arbitrary.
Speaking after the debate, Jagtar's brother Gurpreet said: "140 Parliamentarians have called for Jagtar's release and it was evident that a trade deal is more important than an individual's life."
Docherty-Hughes said: "Jagtar Singh Johal is a husband, a son, a grandson, a brother, an uncle, and a son of the Rock of Dumbarton. He is arbitrarily detained in India. Why can the United Kingdom Government not recognise that?
Nigel Adams, minister for Asia, said: "The action we take in a consular case in relation to allegations of arbitrary detention is tailored to individual circumstances and situations, and what we judge to be the most effective in each case.
"Although the Foreign, Commonwealth and Development Office cannot investigate allegations of human rights abuses overseas, we have carefully considered all available information on the arbitrary detention allegations, including the Reprieve determination.
"We will continue to raise concerns regarding human rights directly with the Indian authority as we judge them to be effective and appropriate in Mr Johal's case."
The Indian High Commission in London has been approached for comment.