The ex-SNP MP who defected to the Conservatives has said she "didn't feel particularly wanted as a Christian" in the party.
Lisa Cameron – who is a member of the Free Church of Scotland – said her former colleagues took issue with her voting in line with her religious beliefs.
The East Kilbride, Strathaven and Lesmahagow MP voted in 2019 to keep abortion illegal in Northern Ireland and in 2020 against the introduction of buffer zones for protests outside abortion clinics in England.
She said her religion had been "frowned upon" by the SNP.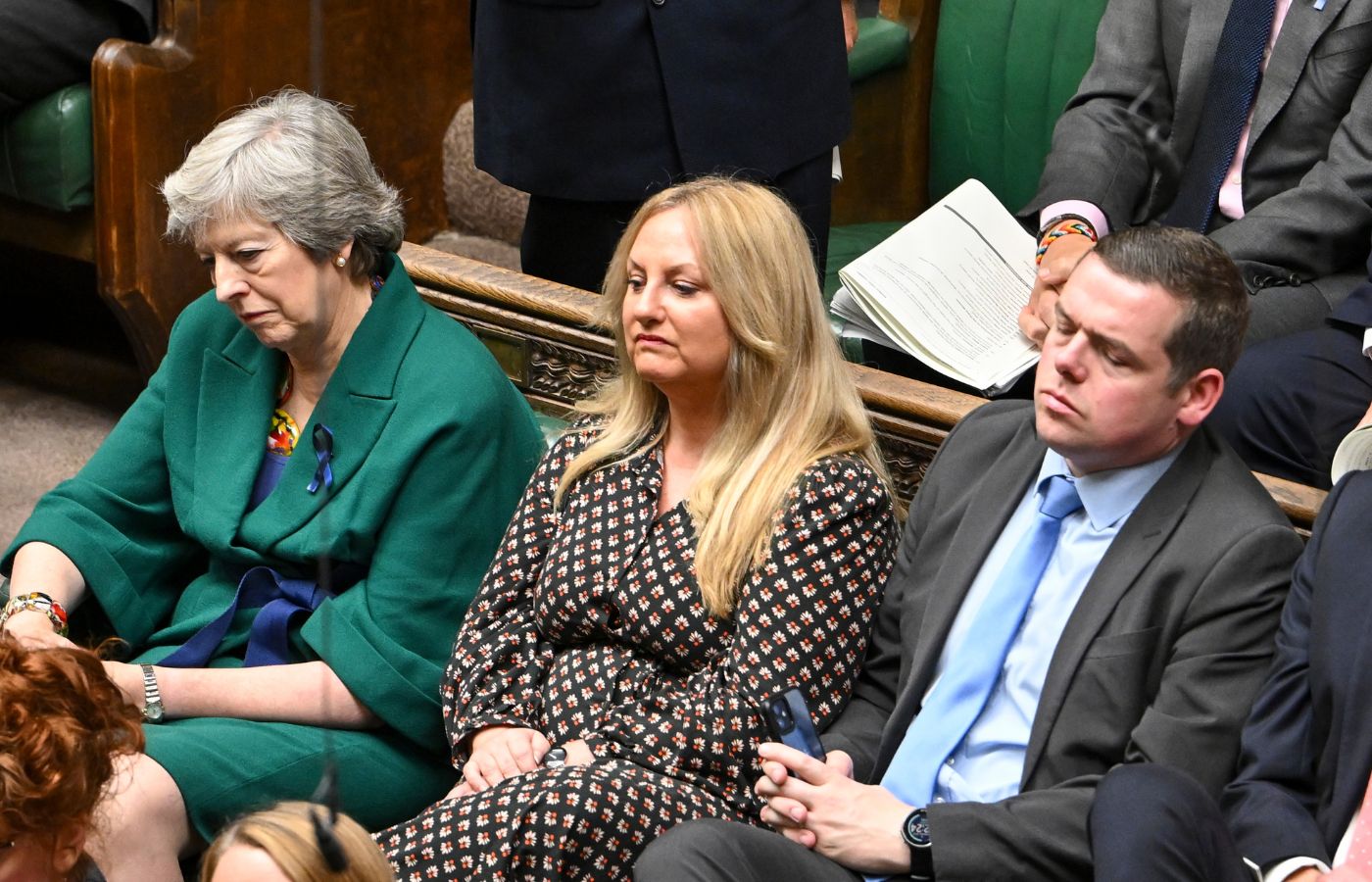 "I didn't feel particularly wanted as a Christian in the SNP," she told BBC Radio 4's Woman's Hour on Thursday.
"You were made to feel like you're a Christian but just don't raise it very much, certainly don't vote in line with your beliefs.
"I had voted against abortion regulation previously in the Parliament and that had been another issue with the SNP.
"Some people within the SNP had said at the time that I shouldn't be able to be selected because of those issues as an MP last time.
"There have been ongoing issues about not being able to be who I am, not being a big, broad tent of all different people from different political backgrounds."
Cameron left the SNP last week just hours ahead of the reselection meeting for her constituency as she faced a challenge from a party staffer.
She claimed she had been ostracised by SNP colleagues after supporting the young staffer who was sexually harassed by MP Patrick Grady, branding the party's culture at Westminster "toxic".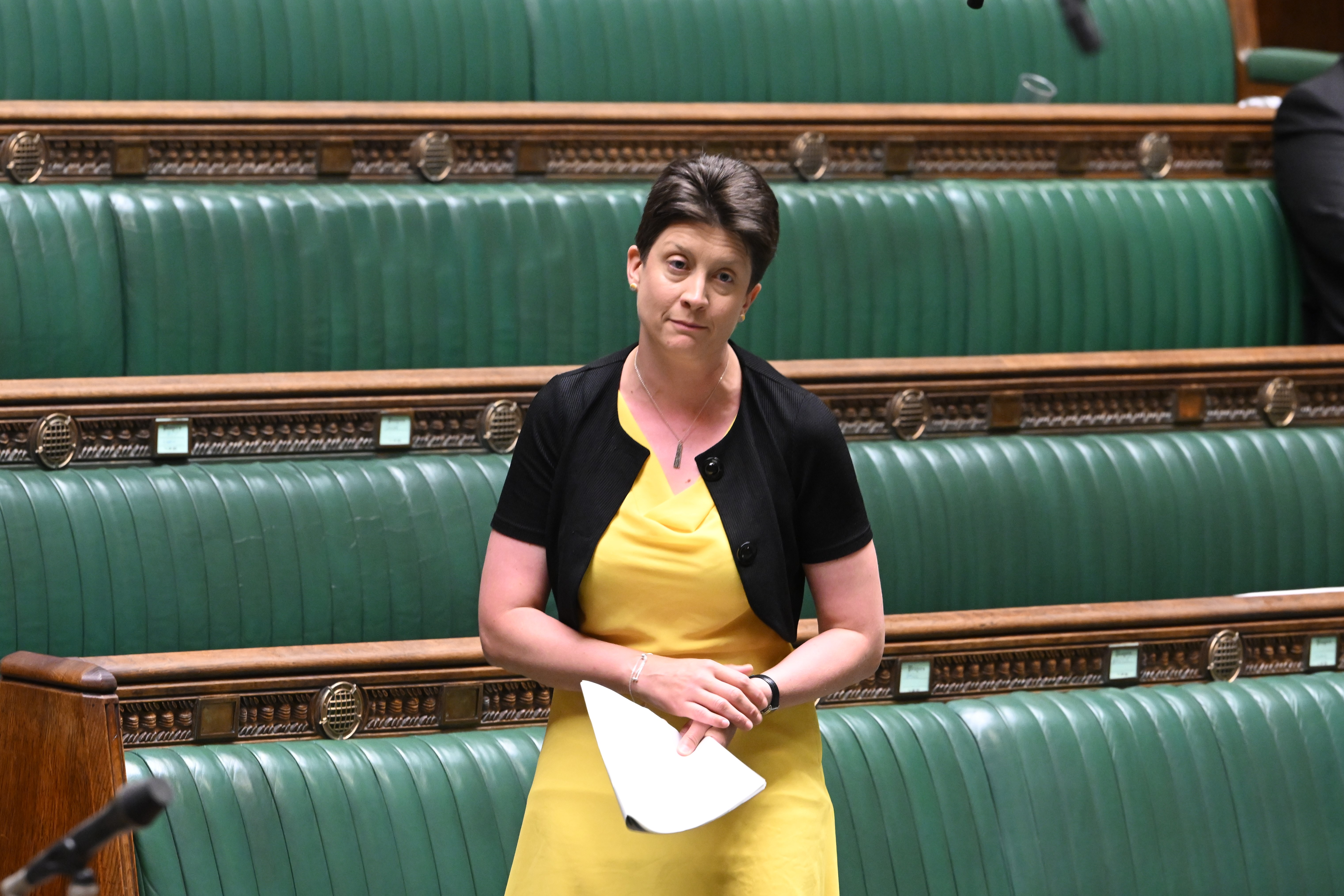 This week, SNP MP Alison Thewliss said she did not agree with Cameron that the atmosphere among the SNP Westminster group was toxic.
Thewliss said members of Cameron's local branch had told the former SNP MP had a "bullying attitude" and they were "glad to see the back of her".
Addressing the claims by Thewliss, the new Tory MP said: "I think that's a disgraceful thing to say, to be quite honest."
She said she had never heard from the party's conduct committee about her behaviour towards other members.
Following the news she was defecting from the party, Cameron said her family were forced to leave her home and she says they have still not been able to return due to threats.
Asked if she was scared to move to her new party, she said: "Yeah, because there's so much hostility and abuse in Scotland in terms of politics, it's very divisive.
"It was something that gave me great anxiety because of the level of abuse I knew I would suffer from what's called the cyber nats in Scotland."
Cyber nats – or cyber nationalists – is a term used to refer to supporters of Scottish independence who campaign mainly online and are abusive towards opponents.
Cameron said she no longer believed in independence.
"I feel absolutely exhausted by nationalism," she said. "I feel like Scotland's exhausted by nationalism and all of our services are exhausted now. It's become very divisive
"(The SNP) was badged to me in 2014 as a big, broad tent – it's become narrower and narrower and narrower towards nationalism that I don't even recognise the party I joined from 2014."
Humza Yousaf has called for her to step down and allow a by-election to take place.
The First Minister said he doubted whether Cameron ever believed in independence.
He said: "To see somebody who claims to have supported Scottish independence cross the floor to the Conservative and Unionist Party betrays the fact that she probably never believed in the cause in the first place."
STV News is now on WhatsApp
Get all the latest news from around the country
Follow STV News
Follow STV News on WhatsApp
Scan the QR code on your mobile device for all the latest news from around the country