The wife of Scotland's First Minister has called on world leaders to "give the children of Gaza a chance of life" as she spoke of her "complete despair" at the situation in the region.
Nadia El-Nakla said she fears the city where her family has a home is being "obliterated" as Israel seeks retaliation for an attack by the Palestinian terror group Hamas.
Her parents are currently trapped in Gaza after travelling there from Scotland recently to visit family, and Ms El-Nakla spoke about the situation as the start of the SNP conference in Aberdeen on Sunday.
An emergency motion was passed unanimously by delegates, which calls on the UK Government to back United Nations demands for a humanitarian corridor to be set up, allowing people to leave and for aid to get into the territory to "mitigate the human tragedy unfolding in Gaza".
Humza Yousaf embraced his wife after she spoke to the conference, and then wiped away tears.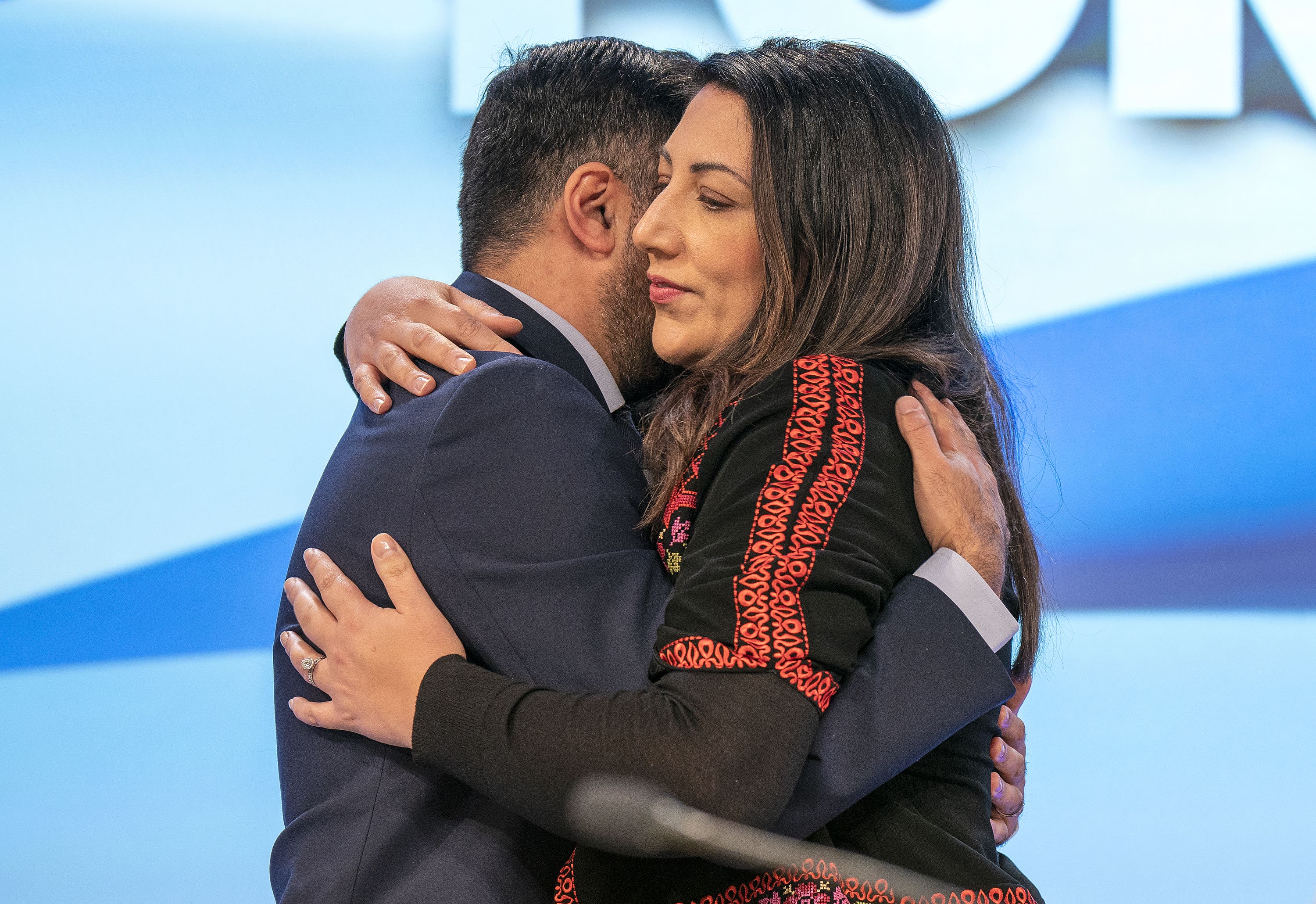 Ms El-Nakla, who is an SNP councillor, used her speech to call on the UK Government and world leaders to do more to help those suffering in the area.
"Instead of sending spy planes, the UK should be sending supplies," she told the conference.
"We are not watching a natural disaster, this can be stopped.
"This can only happen when the world leaders use diplomacy instead of weaponizing and strive for peace over war."
With her parents in Gaza, Ms El-Nakla told how she "started this week extremely fearful" and is now "ending this week in complete despair".
She said: "I've seen many wars in Gaza as I grew up, but nothing like this."
She told the conference how people are now sleeping on football pitches near her family's home, but added: "They still are dropping bombs on them.
"Morgues are full, we're using ice cream trucks for the dead."
Her brother, an emergency doctor in Gaza, has "started to say he can no longer treat anyone because there are no supplies and the dead are arriving in mere body parts", Ms El-Nakla said.
Visiting Gaza herself every summer for several weeks, she said she has "experienced gunfire at our home, rocket attacks", adding that on one occasion the house had been taken over by Israeli forces for three days who used the building as a lookout point.
Ms El-Nakla said: "We are used to suffering and being fearful, this time is different.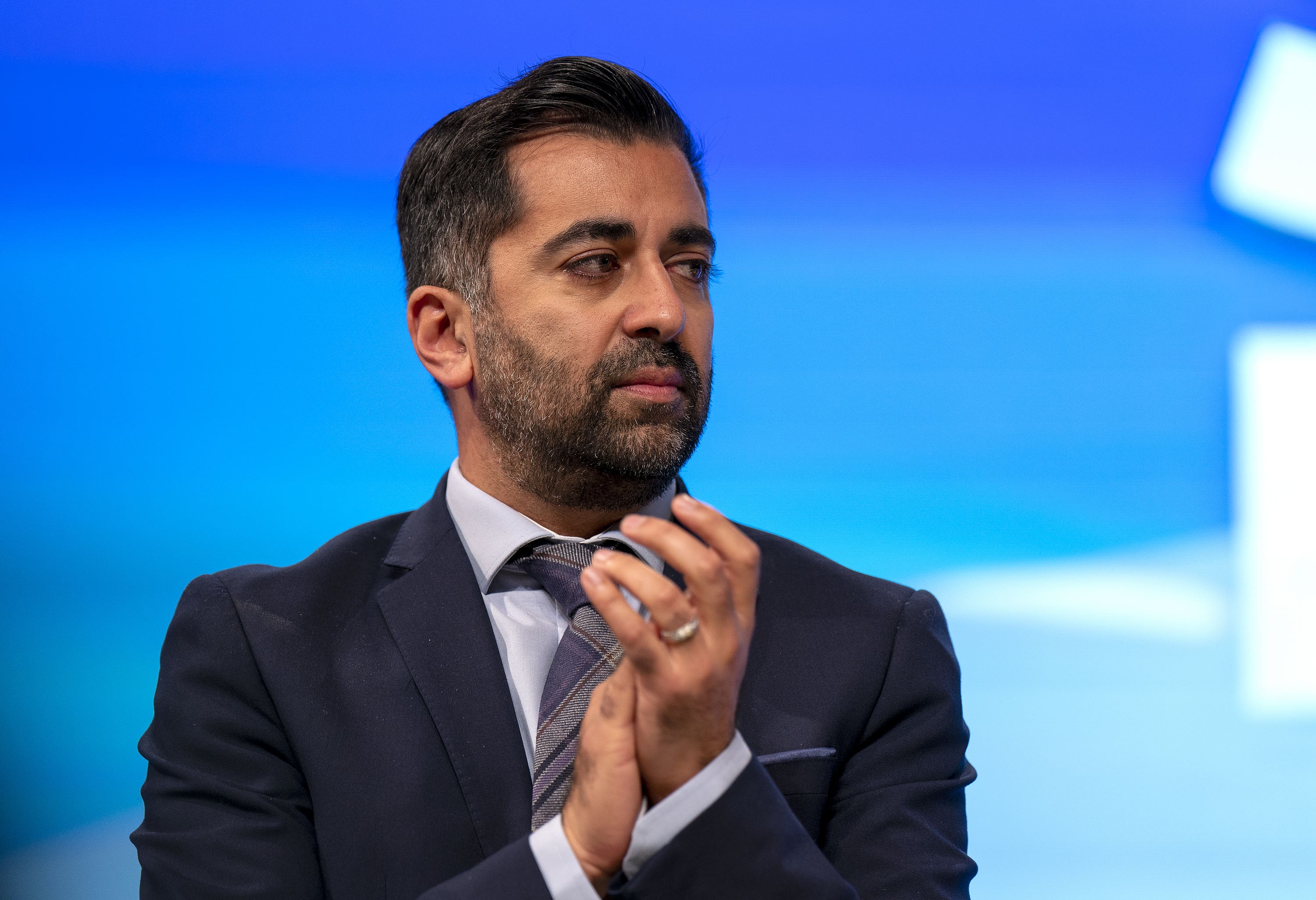 "Normally once the death toll would reach a high enough number, the world would ask for restraint.
"But the numbers of deaths are soaring, most children, and Gaza is being turned to rubble.
"No food, no water, no electricity. We are seeing an attack on humanity and my heart feels like it is starting to turn to stone.
"Gaza is being obliterated like never before.
"My mum has said in the past eight days there has not been a let up for more than ten minutes."
She said her two greatest fears are that more than two million people will die "through military attack, door-to-door killings and starvation", and afterwards "Gaza will no longer exist".
She continued: "What we are watching is an unimaginable horror, families of 20 people being wiped out just like that.
"Every person in Gaza is waiting to die. Every person in Gaza is being terrorised."
She described Palestinians as being "proud people", adding: "We love to sing and dance and eat and sit by the beach. We're loud, really loud. And we love hard.
"We love to learn, we're warm, we have dreams and we have goals.
"So I ask: let us survive, let us live in peace. And I beg and plead: give the children of Gaza a chance of life."
STV News is now on WhatsApp
Get all the latest news from around the country
Follow STV News
Follow STV News on WhatsApp
Scan the QR code on your mobile device for all the latest news from around the country