Humza Yousaf has said he will look into whether he can release a report into bullying allegations against a former Scottish minister.
The First Minister said it's important to be "as transparent as possible" and said he would be "happy" to check if he can legally reveal the findings of the investigation into Fergus Ewing.
The SNP MSP was accused of bullying civil servants based in Edinburgh in 2019 when he was rural economy secretary, accusations he "completely rejected" at the time.
Former first minister Nicola Sturgeon was urged last year to release the findings of the investigation by opposition parties into the accusations but refused to do so, citing legal restrictions.
She said the report would be released only if there was a lawful basis to do so, adding that there were "very considerable legal data protection issues".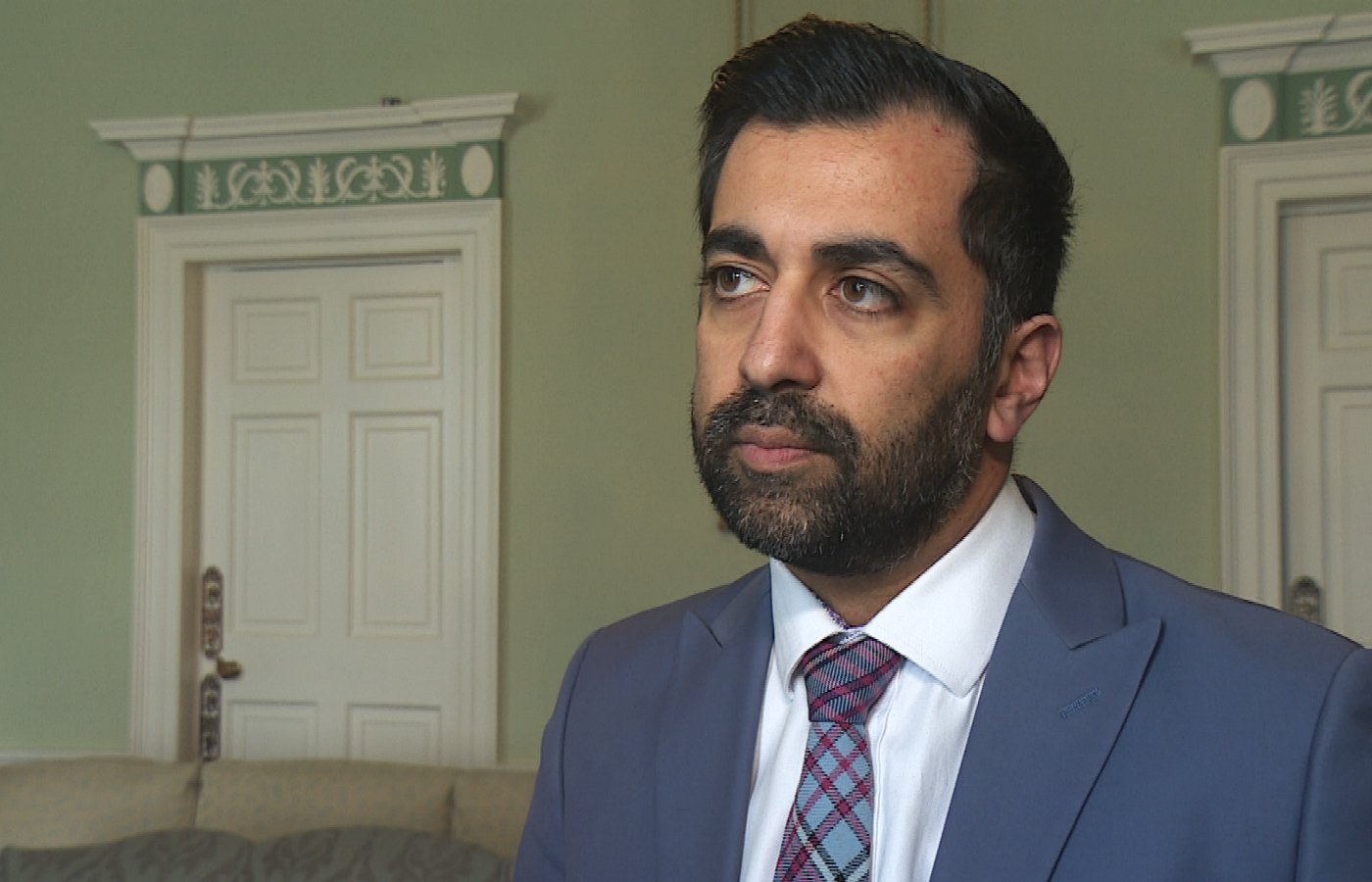 Ewing – the MSP for Inverness and Nairn – also refused to comment on the report, saying he was "bound by confidentiality".
He was subject to similar accusations in 2018, when he was forced to apologise after a Government official alleged bullying.
He said at the time he could be "forthright" in the way he expressed his opinions.
The Scottish Government later updated its rules to ensure bullying reports against ministers are made public. This doesn't apply to past cases like Ewing's.
Asked about whether he would release the report, the First Minister said: "My understanding of the reasons they weren't released is because of some of the legals around that, but I'm happy to look again if that is the case.
"Of course, I've said it's important we should be as transparent as we possibly can.
"But it's important that we also respect the rights of the complainer as well as the person that's being complained about."
Ewing told STV News: "As the Scottish Government has repeatedly made clear, all parties are bound by confidentiality in relation to all aspects of this matter.
"Correctly, that has been respected to date and I would fully expect that position to continue."
The MSP – who backed Yousaf's rival Kate Forbes during the SNP leadership campaign – has been an increasingly critical backbencher, having attacked the Scottish Government over its deposit return scheme and the failure to dual the A9 and A96.
On Tuesday, the former cabinet secretary ripped up a copy of the Scottish Government's consultation for Highly Protected Marine Areas (HPMAs) in Scotland.
He described the document on the law as a "notice of execution".
In a theatrical outburst in the Holyrood chamber during a debate on the issue, brought by Lib Dem MSP Beatrice Wishart, Ewing, a former rural affairs secretary, suggested the idea should be placed in the "burgeoning policy recycling unit" along with the deposit return scheme and consultation on alcohol advertising, or set on fire, before finally tearing the document up.
Brandishing the consultation document, Ewing said: "The only mention of fishermen says that what they do is destructive.
"What an incredible act of provocation that is."
He added: "This will haunt the Scottish Government, this issue, this will not go away.
"This is not a consultation document, it's a notice of execution."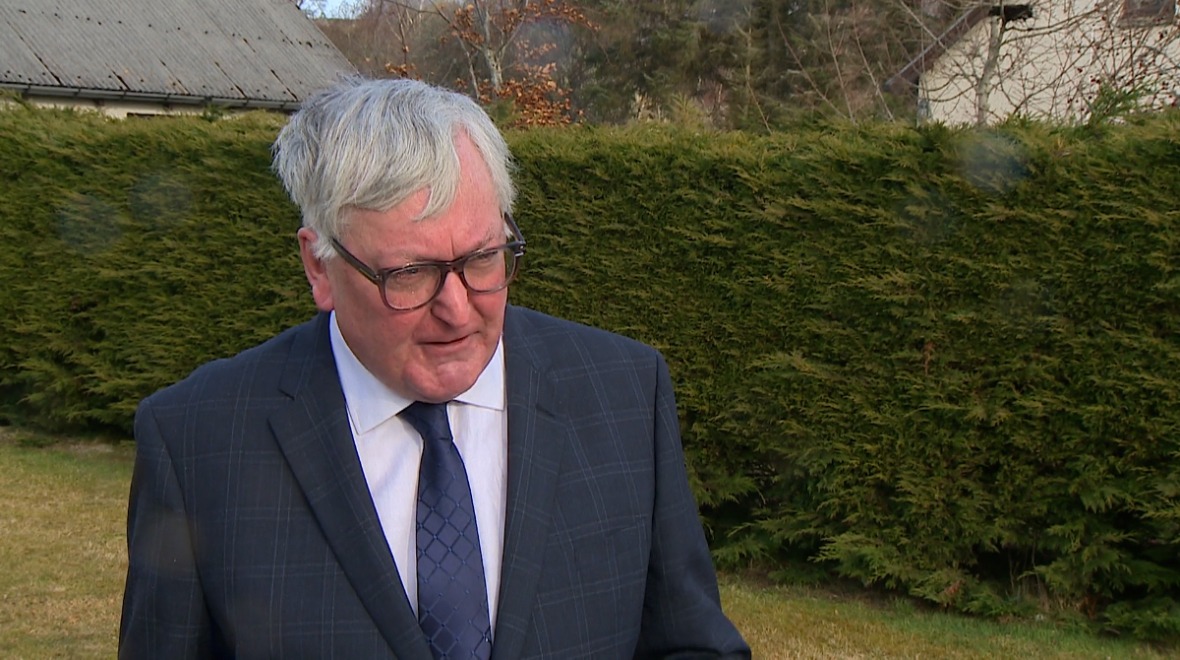 The Scottish Government plans to make 10% of Scottish waters a Highly Protected Marine Area, meaning no fishing will be allowed at that spot.
The Scottish Greens say this will protect the environment as well as sustainable fishing in the long term but industry groups have warned it could devastate coastal communities.
Ewing's criticism of the legislation comes two weeks after he described the Scottish Greens as "wine bar revolutionises" while criticising the Scottish Government's plans for a transition from oil and gas.
Asked about Ewing's attack on HPMAs, Yousaf said: "Fergus is entitled to do what he wants. He doesn't need me telling him how to perform in the Scottish Parliament.
"But we have said very clearly that when it comes to Highly Protected Marine Areas we'll listen to the communities involved.
"We'll ensure that we don't impose upon any community that really vehemently opposes it, a Highly Protected Marine Area."
Scottish Labour's business manager Martin Whitfield said: "After Nicola Sturgeon and the SNP claiming that the results of the bullying probe could not be made public, suddenly Humza Yousaf has been forced into this U-turn.
"It seems that all it took was Mr Ewing standing up to SNP top brass over HPMAs for this change to occur.
"What this amounts to is a simple attempt at silencing a critic of government policy through political arm-twisting.
"This is a damning demonstration of a party prepared to use the ministerial code to police its members rather than to uphold standards. The SNP's reputation is in the gutter."