Humza Yousaf is set to become the new first minister later on Tuesday after being elected SNP leader.
Yousaf beat off competition from Kate Forbes and Ash Regan to replace Nicola Sturgeon in the party's top job.
He will now face a vote of MSPs in the Scottish Parliament in a bid to become the sixth first minister since devolution.
On Monday, the Scottish Greens confirmed they will continue to support the SNP at Holyrood, and it is unlikely Yousaf will face any hurdles in being elected FM.
In a speech after his victory was announced, the 37-year-old pledged to "dedicate every waking moment" to serving the people of Scotland.
But he faced immediate pressure from opposition parties, with Scottish Conservative leader Douglas Ross urging Yousaf to abandon "divisive" plans for an independence referendum.
Meanwhile, the Scottish Labour leader Anas Sarwar said that, with the election of Yousaf, the SNP remained "out of touch and out of ideas".
How does the vote work?
The parliamentary process for selecting the next first minister is expected to begin just after 2pm on Tuesday.
Any MSP from any political party can be nominated for the role, before the candidates each make a brief speech in the Holyrood chamber.
MSPs will then hold a vote – but a winner is only declared if one contender has more votes than their rivals combined.
If that doesn't happen, the bottom-placed candidate drops out and another round of voting takes place.
The process continues until someone wins a majority, with that person then appointed first minister by the King.
If MSPs fail to elect a new FM within 28 days, a Scottish Parliament election will be held.
In 2003, seven candidates put themselves forward to be first minister, while Ruth Davidson, Willie Rennie and Douglas Ross all challenged Sturgeon for the top job in 2014, 2016 and 2021.
What happens next?
Assuming a new first minister is elected on Tuesday, they will be sworn in during a short ceremony at the Court of Session in Edinburgh, which will probably be held on Wednesday.
The oath of office – known as the "official declaration" will be taken, and they will pledge to be the Keeper of the Scottish seal and make an oath of allegiance to the King.
Government ministers are likely to start being appointed later on Wednesday, before the new FM faces opposition leaders at First Minister's Questions on Thursday.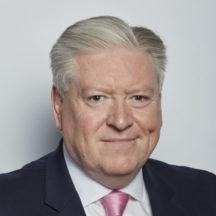 "It is, of course, way premature to talk in apocalyptic terms, but party strategists know he does not have a lot of time to establish a rapport and authority with the public.
"He is the candidate that the opposition parties wanted, make no mistake about that. The Humza Useless jibe is about to be dusted down and thrown at him every day he is in office.
"One note of unanimity today.
"There were warm words that Scotland looks set to have a first minister from a minority ethnic background. Yousaf was at his most emotional this afternoon when talking of his family's journey that brought them to Scotland.
"The words of opponents on that front were genuine and warm. He should bask in them, for there won't be many more in the weeks and months ahead."
Read Bernard Ponsonby's full analysis here.
Scotland's first ministers
Yousaf will become the sixth first minister since devolution. The others were:
1999-2000 – Donald Dewar (Labour – Died suddenly after collapsing outside Bute House)
2000-2001 – Henry McLeish (Labour – Resigned amid 'officegate' scandal)
2001-2007 – Jack McConnell (Labour – Left after losing Holyrood election to SNP)
2007-2014 – Alex Salmond (SNP – Quit after Scots voted against independence)
2014-2023 – Nicola Sturgeon (SNP – Said she was stepping down for personal reasons)