The police investigation into the SNP's finances was not the reason Nicola Sturgeon resigned, Humza Yousaf has said.
The former First Minister's home in Uddingston was searched on Wednesday after Police Scotland arrested her husband Peter Murrell – previously chief executive of the party.
The SNP's headquarters in Edinburgh was also searched.
Sturgeon previously denied the probe played any part in her decision to stand down as First Minister and leader of the SNP.
Just two weeks ago, she said she had not heard if police wanted to interview her or her husband in their investigation into how £600,000 of funding raised by the SNP for independence campaigning had been spent.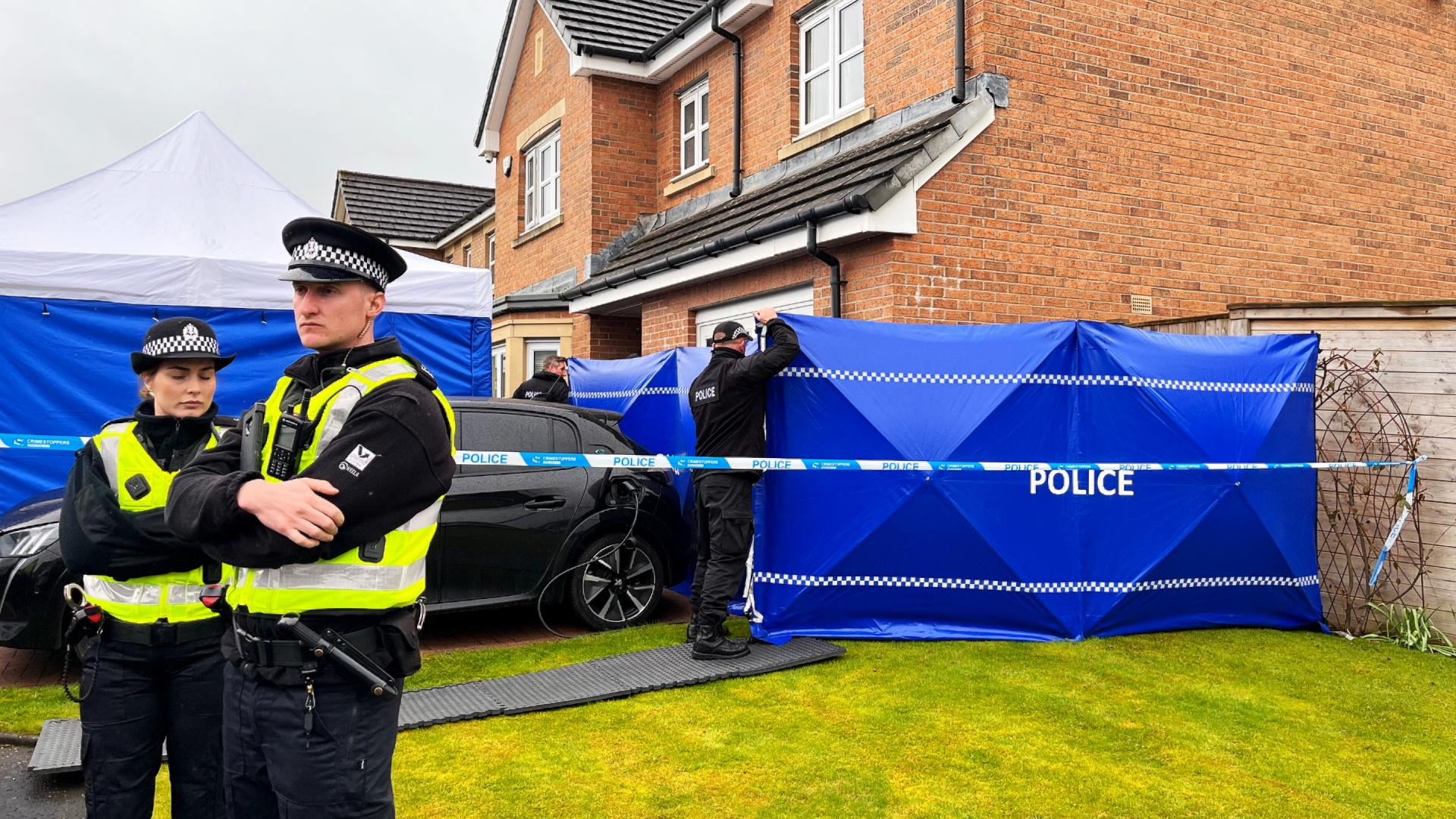 But on Wednesday, Police Scotland announced it had arrested Murrell and later set up a large tent outside the couple's home, which was taped off.
Speaking just hours after the arrest, Yousaf was asked whether the investigation played a role in Sturgeon's decision to stand down in February after more than eight years in the role.
He said: "I believe her very much when she says how exhausted she was.
"I think anybody who watched her over the course of the pandemic during those daily briefings, day after day, I think anybody could understand how exhausting that is.
"So, no, I don't think (Peter Murrell's arrest) is the reason why Nicola Sturgeon stood down."
Asked if Sturgeon's legacy had been damaged by the arrest, Yousaf defended his predecessor, saying: "Nicola's legacy stands on its own.
"Nicola's legacy, whether it's in relation to care-experienced young people and keeping The Promise, whether it's on tackling child poverty, there are many legacies she can stand on, and I think that's what she'll be judged on."
During the SNP leadership campaign, Yousaf said he wanted to look at the SNP's finances.
On Wednesday, he said he had previously spoken about the ongoing investigation with the SNP's lawyers.
The First Minister said his leadership offered up a chance for the party to "make sure we're being transparent".
He said the investigation "certainly doesn't do us any good" with the general public as the party looks towards a general election in 2025 and potential by-election in Rutherglen and Hamilton West.
The First Minister admitted that it was a "difficult day" for the SNP.
"People will have questions, there will be some concerns," he said.
"Our party membership will have concerns too.
"What I can commit to as party leader is that we want to be absolutely transparent."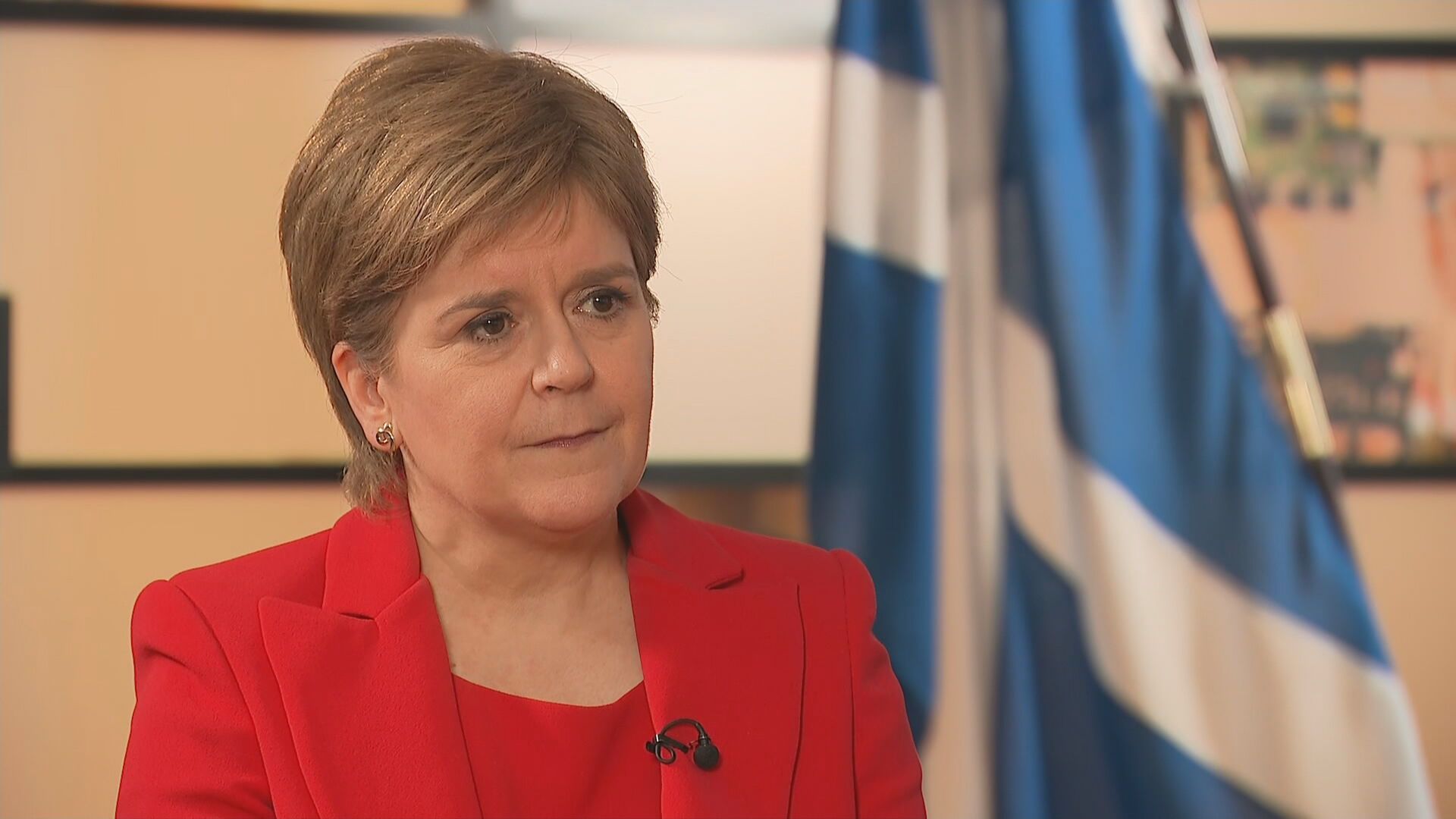 Anas Sarwar said the SNP have "big questions" to answer following the arrest.
The Scottish Labour leader said the situation is "extremely serious" and the police should be allowed to "do their jobs"
He added: "There are big questions to be asked of both Humza Yousaf and Nicola Sturgeon and, in the fullness of time, I hope those questions are asked."
Scottish Conservative shadow constitution spokesman Donald Cameron urged both Sturgeon and Yousaf to "cooperate fully" with the investigation.
The MSP said: "While there is an ongoing police investigation into the SNP's finances, and given that a suspect has now been arrested, it is right that due process is followed and any potential wrongdoing investigated thoroughly by the police."
A Scottish Greens spokesperson said: "This is a matter for Police Scotland who should be allowed space to investigate. As this is an active inquiry, we have nothing further to add."
STV News is now on WhatsApp
Get all the latest news from around the country
Follow STV News
Follow STV News on WhatsApp
Scan the QR code on your mobile device for all the latest news from around the country