Humza Yousaf has been accused of "sacrificing an SNP stalwart" to protect his party's relationship with the Greens.
Scottish Tory leader Douglas Ross criticised the First Minister on Thursday over reports he is set to remove MSP Fergus Ewing from the party.
The veteran politician was the only member of his party to join Labour, the Liberal Democrats and the Conservatives in their attempt to pass a motion of no-confidence against Green MSP and circular economy minister Lorna Slater.
Yousaf was asked during FMQs if the media reports were true but would not say.
Ross said the SNP was "dancing to the tune of the Greens" as he hit out at the FM.
"On the day that farmers and crofters all over Scotland come to Edinburgh for the start of the Highland Show the First Minster is reported to be considering sacrificing a former cabinet secretary for rural affairs and one of the longest-serving SNP MSPs for a Green minister who has failed time and time again," he said.
He added: "For Green support the First Minister is sacrificing Fergus Ewing, the son of one of the SNP's most famous representatives.
"We've gone from 'stop the world the SNP wants to get on' to 'stop the SNP Fergus Ewing is getting off'."
Ewing's mother is Winnie Ewing, the former SNP president who served as an MP, MSP and MEP during her lifetime.
Yousaf told MSPs that parliament – which voted 68 to 55 to back the Green minister – still had confidence in Slater.
The minister is in charge of the deposit return scheme, which has been repeatedly delayed following a series of rows with the UK Government.
Yousaf went on to defend Scotland's deposit return scheme before being interrupted by speaker Alison Johnstone due to noise from the Tory benches.
Proceedings were interrupted repeatedly during Thursday's rowdy FMQs and at one point Ross was told off by the speaker for calling Yousaf "useless".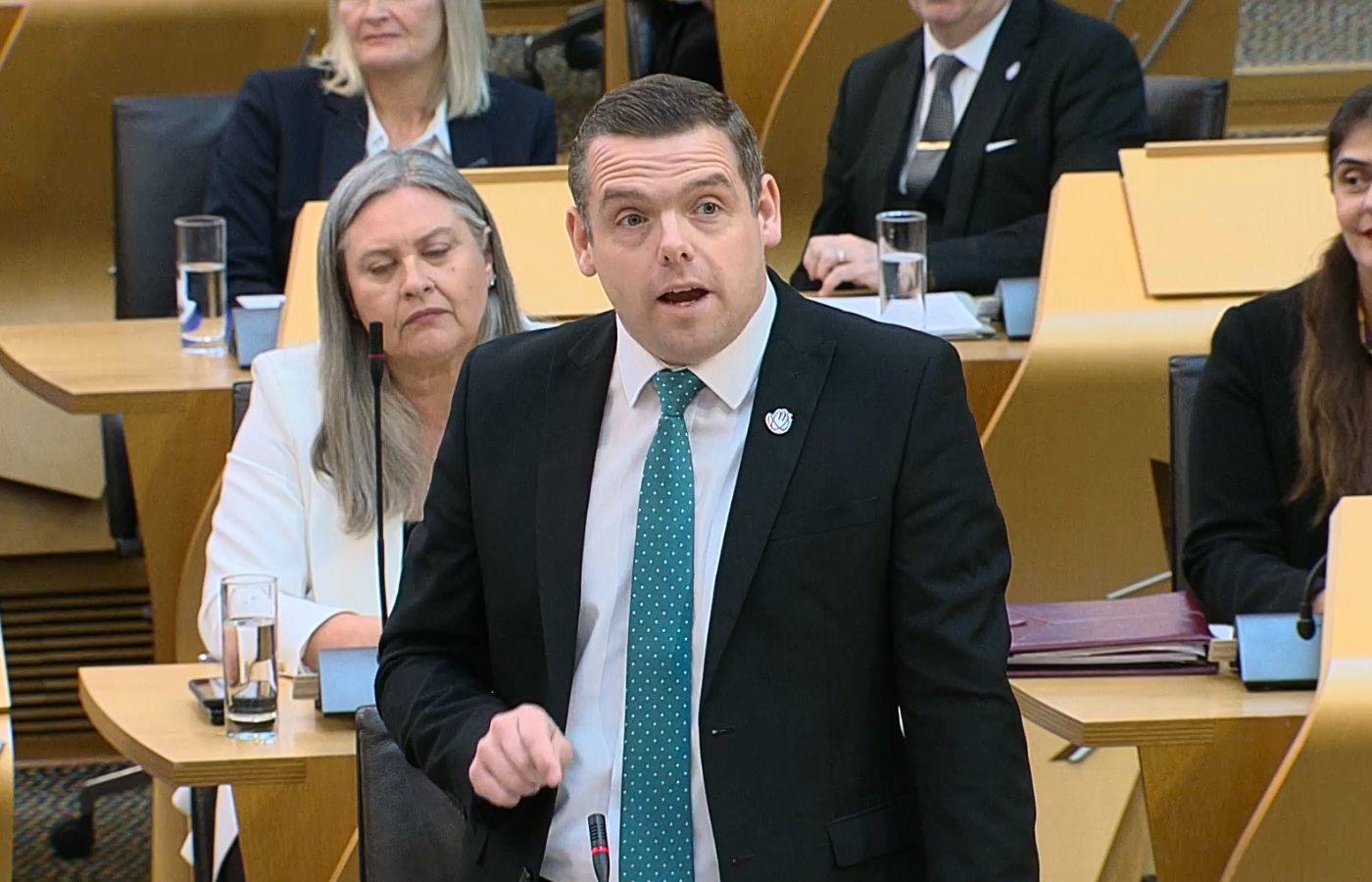 The First Minister continued: "The reason why they don't want to hear this, presiding officer, is because the blame squarely lies with the UK Government when it comes to the sabotaging of the deposit return scheme.
"The reason why this parliament backed Lorna Slater when it came to that vote of no-confidence is because they know it was the UK Government's 11th-hour intervention that completely torpedoed the deposit return scheme."
He accused the Tory MSP of "flip-flopping" on his support for the recycling programme, saying he stood on two manifestos to include glass in the scheme, the element vetoed by the UK Government.
Ross accused the FM of not answering the question, saying there remain "serious questions" about Ewing's conduct.
On Wednesday, Ewing told STV News he had not heard from SNP whips.
The SNP meanwhile did not deny the reports but said it was "an internal party matter, which will be considered by the chief whip in due course".