Humza Yousaf has officially been sworn in as Scotland's sixth First Minister.
The SNP leader took part in a short ceremony at the Court of Session in Edinburgh on Wednesday where he took the oath of office, known as an "official declaration", and pledged allegiance to the King.
He has now been granted the title of First Minister and the Keeper of the Scottish Seal.
The appointment means Yousaf is Scotland's youngest ever First Minister, as well as the first Muslim and person of colour to hold the role.
Following the ceremony with the Lord President of the Court of Session, Lord Carloway, and other senior judges, the 37-year-old will announce his cabinet.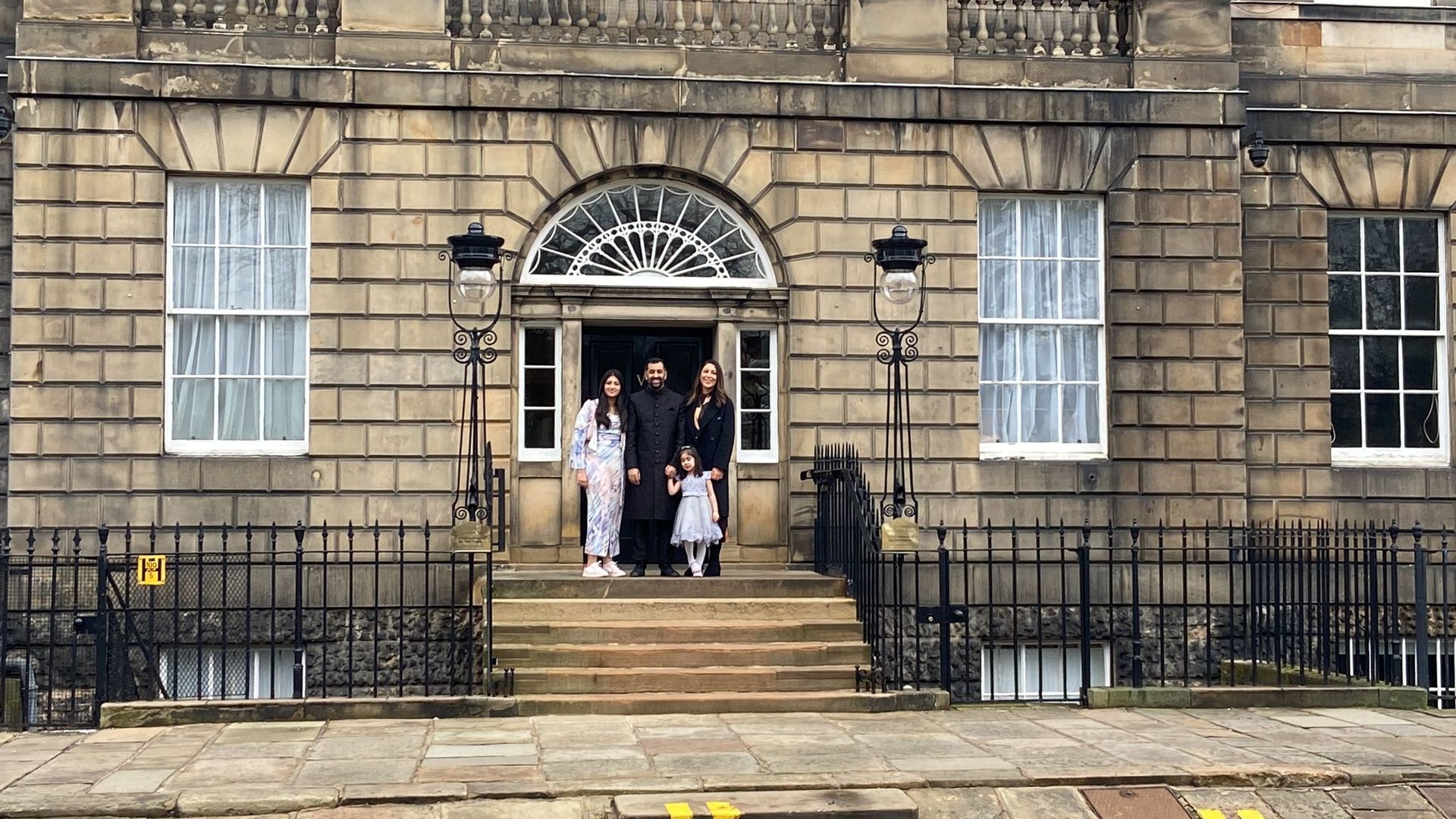 Carloway told the new First Minister a "successful democratic system" must be governed by the rule of law and can only exist "if the government affords adequate protection to the judiciary from unwarranted attack".
Yousaf was asked to take a vow as the keeper of the Scottish Seal.
The seal allows the monarch to authorise official documents without having to sign each one.
As Keeper of the Scottish Seal, Yousaf will have the authority to make decisions on behalf of the crown which effectively means the First Minister can lead the country with the support of the Scottish Parliament.
On Tuesday, just after being voted through by MSPs at Holyrood, Yousaf appointed Shona Robison as his deputy first minister.
Yousaf takes over from Nicola Sturgeon who spent eight years in the role, while Robison takes over from John Swinney.
On Monday, he beat rival Kate Forbes narrowly to become the SNP leader.
The following day the finance secretary chose to quit the Scottish Government after Yousaf offered her the position of rural affairs secretary.
She said she will continue to support the First Minister from the back benches, tweeting: "I have full confidence he will appoint a talented cabinet and ministerial team, able to meet the challenges facing the country."
Yousaf spent his first night in Bute House – the official residence of the First Minister – on Wednesday.
He shared pictures of his family on social media as he led them in prayer before breaking their fast.
He tweeted: "My family and I spending our first night in Bute House after today's parliamentary vote.
"A special moment leading my family in prayer in Bute House as is customary after breaking fast together."
In his acceptance speech as First Minister on Tuesday, Yousaf spoke about the racist abuse he had experienced throughout his life.
He said that he hopes his election to the top job in Scottish politics sends a "strong message" to people who had similar experiences.
He said: "No matter what anyone says, no matter who you are, whether Scotland has been your home for a day or for 10 generations, no matter your ethnicity, no matter your gender, no matter your religion, no matter your sexual orientation, your transgender identity or disability, this is your home and don't let anyone ever tell you that you do not belong."