Humza Yousaf is the most popular leadership candidate within the SNP but Kate Forbes leads among the Scottish public, a new poll has suggested.
The Ipsos survey found more than a quarter (27%) have a favourable opinion of the finance secretary while 35% view her unfavourably, giving her a popularity rating of -8%.
Her closest rival, health secretary Yousaf, has a net rating of -20%, with nearly double the number of Scots having a negative view (42%) of him compared to those who view him favourably (22%).
Ash Regan has the lowest score of all three candidates, with a net popularity rating of -24%.
It's a tighter race when it comes to SNP voters, with 37% of respondents having a favourable view of Forbes while 38% share a similar view of the health secretary.
Yousaf leads the candidates with an 11% approval rating from Scots who voted for the SNP at the 2021 Holyrood elections.
Forbes comes in second, scoring a net popularity rating of 6% while Regan comes last at -7%, according to the poll.
None of the candidates are as popular as Nicola Sturgeon, with 46% of respondents telling Ipsos they have a positive view of the outgoing First Minister, with that number rising to 77% among SNP voters.
Overall, Sturgeon has a net favourability rating of 8%.
The First Minister continues to be the most popular political leader in the UK according to the survey, with Scottish Labour leader Anas Sarwar on -4%, UK Labour leader Sir Keir Starmer on -9%, Prime Minister Rishi Sunak on -37% and Scottish Conservative leader Douglas Ross on -39%.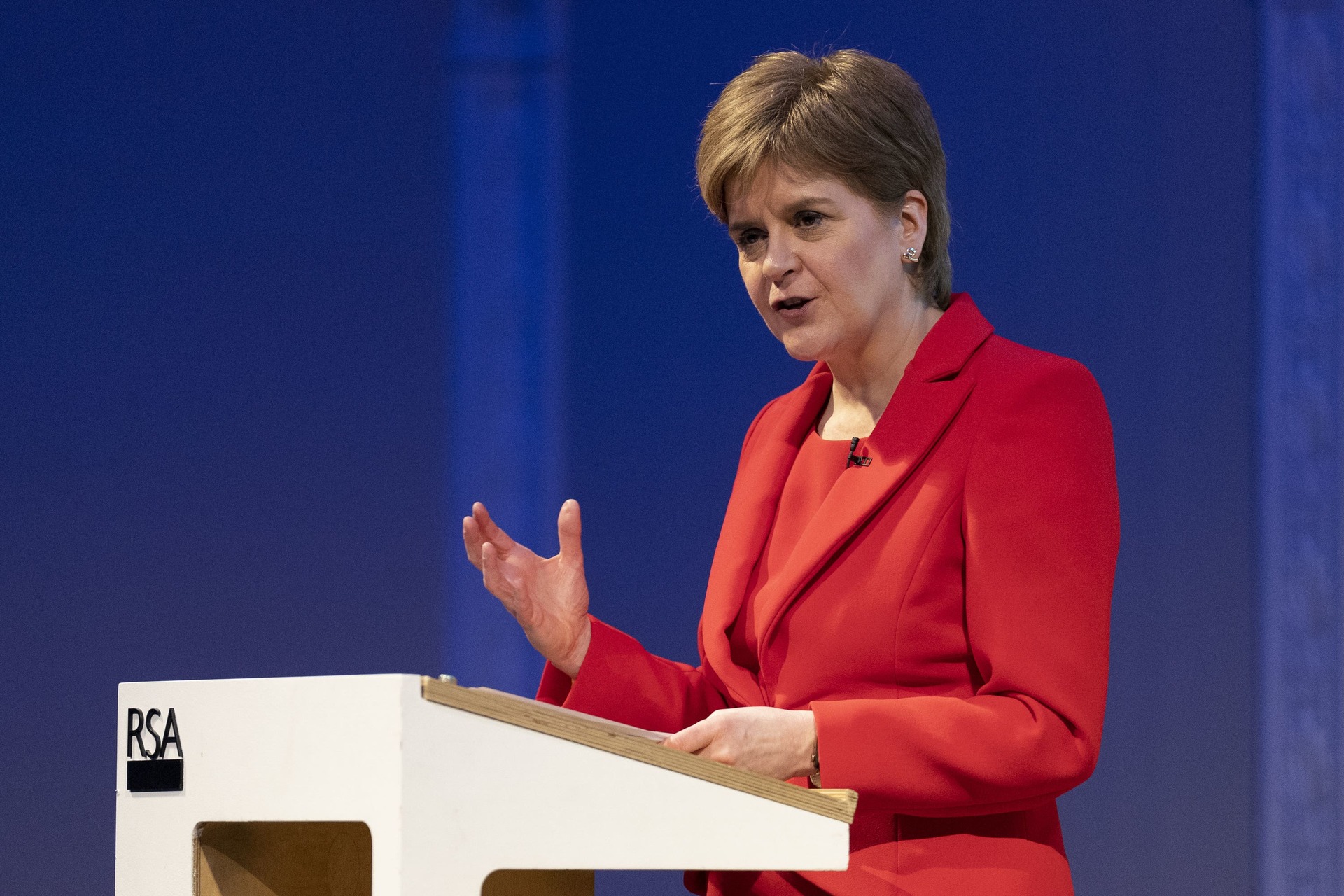 Emily Gray, managing director of Ipsos in Scotland, said: "As the SNP leadership contest nears its close, neither Humza Yousaf nor Kate Forbes has managed to open up a clear lead among the party's voters – though of course it is the party membership who will decide.
"Meanwhile, as Nicola Sturgeon prepares to step down as First Minister she remains much better regarded by the public than any of the three candidates to succeed her, or any of the other Scottish party leaders.
"Scottish Labour have had a spring in their step in recent weeks, but these findings indicate the party has work to do if they are to substantially improve their ratings among the Scottish public."
Some 1,023 Scots were surveyed by Ipsos between March 17 and 21 – 427 of whom voted for the SNP at the last Holyrood elections.