Humza Yousaf has said he was not misled by Michael Matheson in the revelations over his iPad data roaming bill but the health secretary "should have handled the situation better".
The First Minister defended Matheson as a "man of integrity" as a possible motion of no confidence in him looms at Holyrood.
The Scottish Government's health secretary admitted on Thursday that his teenage sons used data from his Holyrood-issued iPad to watch football matches while on holiday in Morocco, running up a roaming bill of almost £11,000.
Despite initially insisting the device was used for parliamentary work during the family trip in December and early January, he revealed he had recently discovered his family's involvement but did not initially disclose the information to "protect" his children.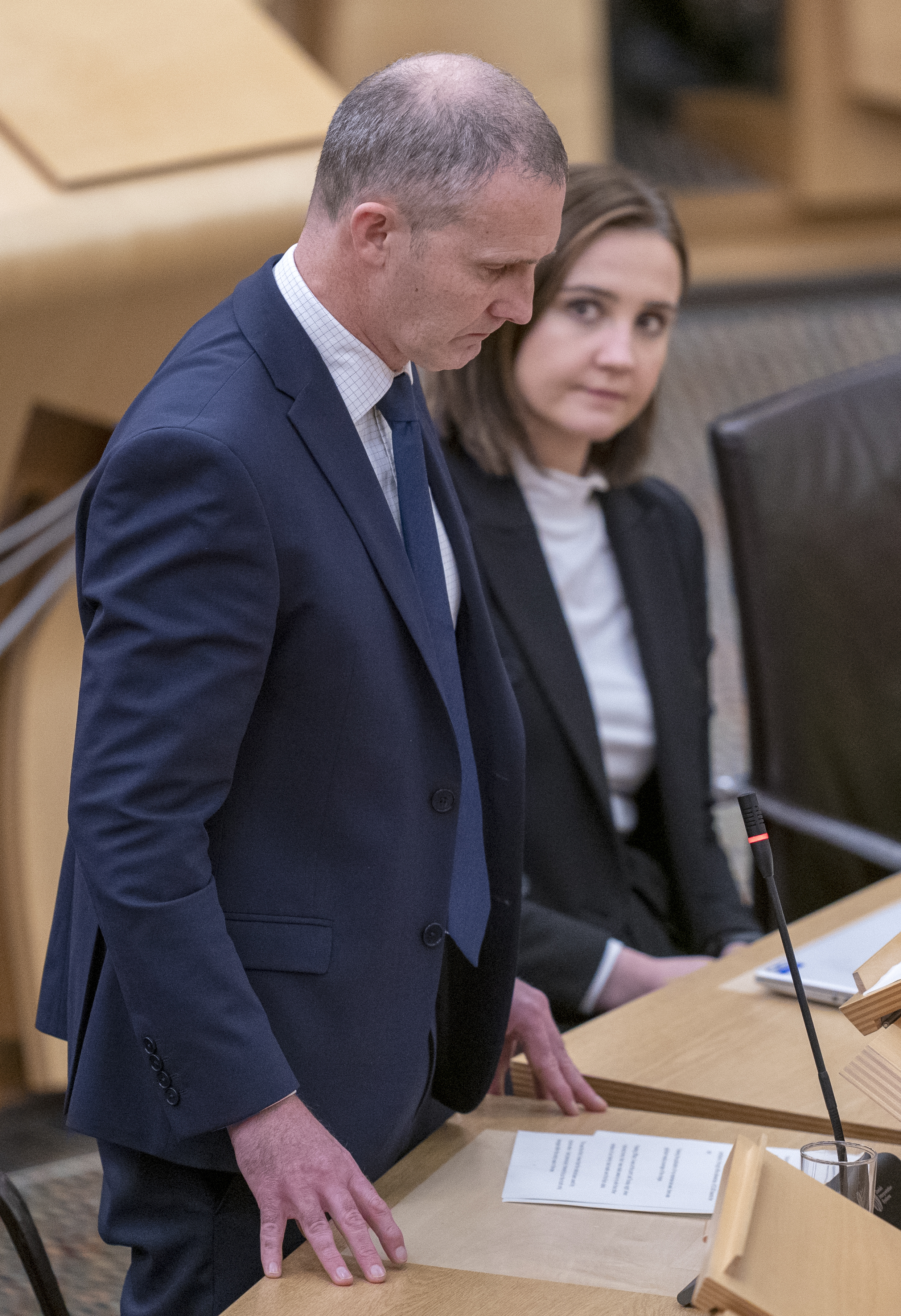 In his personal statement to the Scottish Parliament, he said he informed the First Minister of the truth on Tuesday.
The following day, Yousaf told the PA news agency the matter was "now closed" despite the new information.
On Sunday, Yousaf appeared on BBC Radio 4's Broadcasting House programme, where he was asked if Mr Matheson misled him.
The First Minister said Mr Matheson had only used the iPad himself for parliamentary purposes and only discovered his sons' use of the data at the end of last week.
Yousaf said: "There's a legitimate question that people have asked, and Michael addressed last week, around whether he at that point should have been upfront publicly around the fact that was the reason that he was choosing to repay the entire bill.
"He was trying to protect his children."
He continued: "For me, Michael – who I've known for well over 15 years – is a man of integrity, honesty.
"He should have handled the situation better, Michael knows that and he's apologised for that."
He added: "No, I don't believe Michael did (mislead me)".
Scottish Conservative leader Douglas Ross said Mr Matheson was "hiding away" from scrutiny.
The Moray MP said only his party could bring forward a motion of no confidence in the health secretary.
Appearing on BBC Scotland's Sunday Show, he commented on the fact that neither Yousaf, Matheson or the Deputy First Minister had agreed to appear on the programme.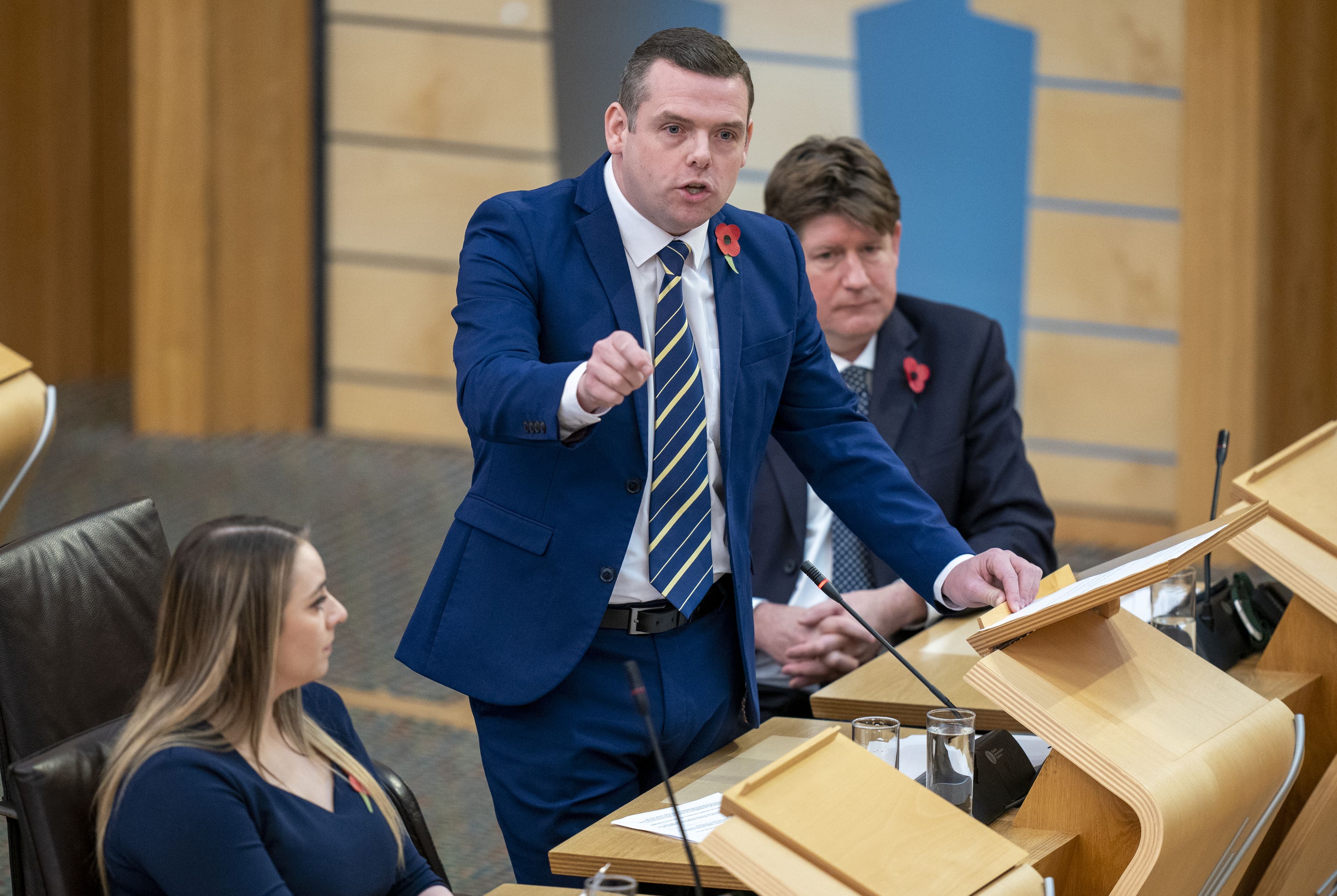 Ross said: "This is affecting all levels of government in Scotland because none of them are willing to come on to speak about really important issues.
"Because they can't and won't defend this health secretary, who should have resigned by now and Humza Yousaf should have sacked him."
Scottish Labour leader Anas Sarwar also appeared on the Sunday Show, repeating his call for the health secretary to resign.
Sarwar said: "I don't think the First Minister or the Parliament should have any confidence in Michael Matheson, he should resign.
"He says he found out the truth on Thursday, but he continued to tell mistruths to the public for days after.
"He says he told the First Minister on Tuesday, the First Minister also told mistruths the day after as well. That's not acceptable in public life."
STV News is now on WhatsApp
Get all the latest news from around the country
Follow STV News
Follow STV News on WhatsApp
Scan the QR code on your mobile device for all the latest news from around the country