Candidates interested in succeeding Nicola Sturgeon as First Minister and leader of the SNP have until noon on Friday to enter the contest.
Health secretary Humza Yousaf, finance secretary Kate Forbes and former community safety minister Ash Regan have announced their bids and are expected to garner enough support to progress to the members' vote.
Candidates have to receive more than the threshold of 100 nominations from at least 20 local branches.
Once nominations have closed, a ballot of SNP members will begin at midday on March 13 and end at midday on March 27.
The party will then announce who has won the most votes to succeed Sturgeon as party leader.
A poll of SNP supporters released on Friday revealed that Forbes was currently the most popular candidate despite a row over her religious beliefs.
Scots who voted for the SNP in the 2021 Holyrood election were asked who they thought should replace Sturgeon.
Almost a third (31%) of the 1,001 people questioned for communications agency The Big Partnership said they were undecided.
But 28% said they supported Forbes, putting her ahead of rivals Yousaf and Regan, who polled 20% and 7% respectively.
It is the first survey of SNP supporters to be carried out since the leadership contest began.
Controversy over Forbes' stance on gay marriage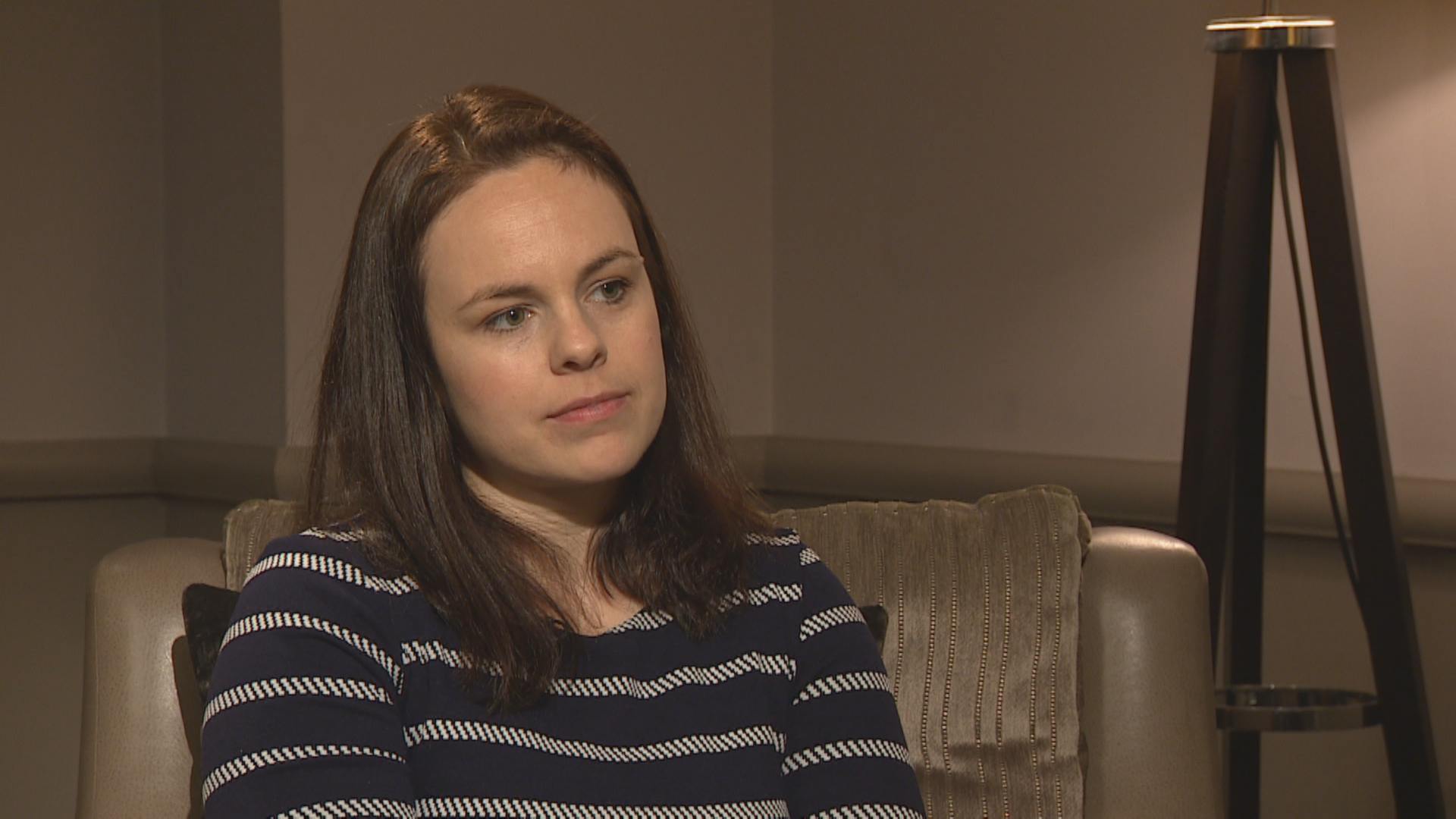 The first key flashpoint in the SNP leadership race centred on Forbes' stance over the issue of gay marriage.
Key figures pulled their backing for the finance secretary after she said she would have voted against same-sex marriage legislation.
Despite an intense backlash over her views as a member of the Free Church of Scotland, Forbes said her campaign to become First Minister was not over.
Asked by STV News political editor Colin Mackay if she would see the campaign through following the loss of four key backers, Forbes said "at the moment, yes".
"I am committed to giving that choice to SNP voters," she said.
Forbes also told reporters that she believed having children outside of marriage was "wrong" and something she would personally "seek to avoid".
She told Sky News that transgender double rapist Isla Bryson "is a man" – something that other leading SNP figures have refused to be drawn on.
Forbes, who is currently on maternity leave, said she would defend "to the hilt" rights for everyone to live and to love free of harassment and fear.
Pressure on Yousaf's record as health secretary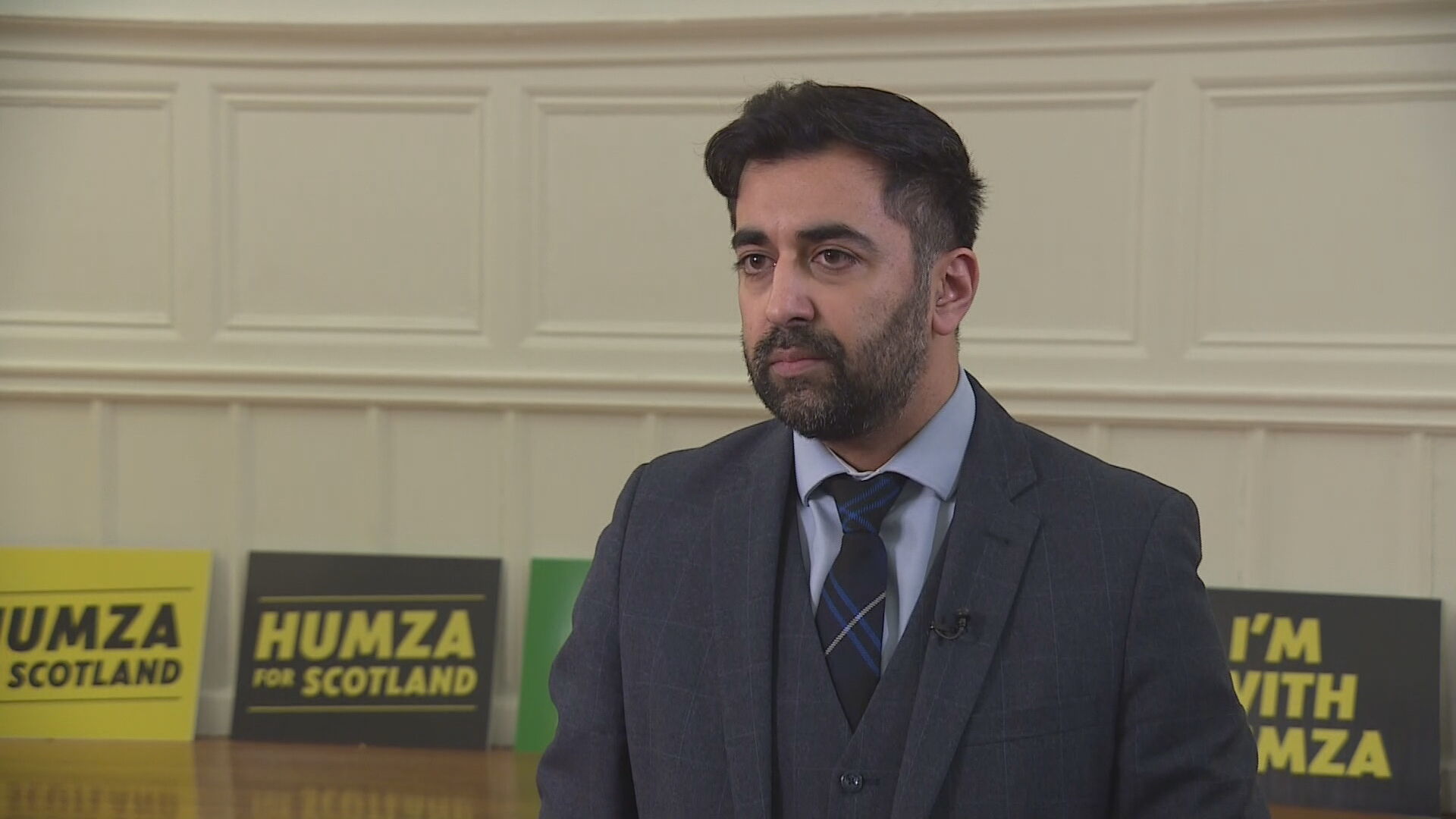 Health secretary Humza Yousaf was dealt a blow this week when his NHS recovery strategy was given a "damning verdict".
A report by Audit Scotland said it lacked "detailed actions" to allow progress to be accurately measured. It also warned that key NHS recruitment targets were "unlikely to be met" and urged ministers to be transparent about the government's Covid-19 recovery plan.
Auditor general Stephen Boyle said: "The Scottish Government has set out big challenges facing the NHS.
"But it also needs to clearly explain to the public what those challenges mean for the level of service they can expect, including waiting times."
The report highlights growing concerns as the care backlog continues to increase, with more people added to waiting lists than are being removed, while operations sit at 25% below pre-pandemic levels.
Yousaf said "record investment" had been delivered to combat the challenges facing the health service.
Separately, he is on the record as saying he would not legislate on the basis of his faith and is a supporter of equal marriage.
Yousaf has also made clear his support for the gender recognition reform legislation, saying he would challenge the Section 35 order the UK Government used to veto it.
Regan quit over government's gender reforms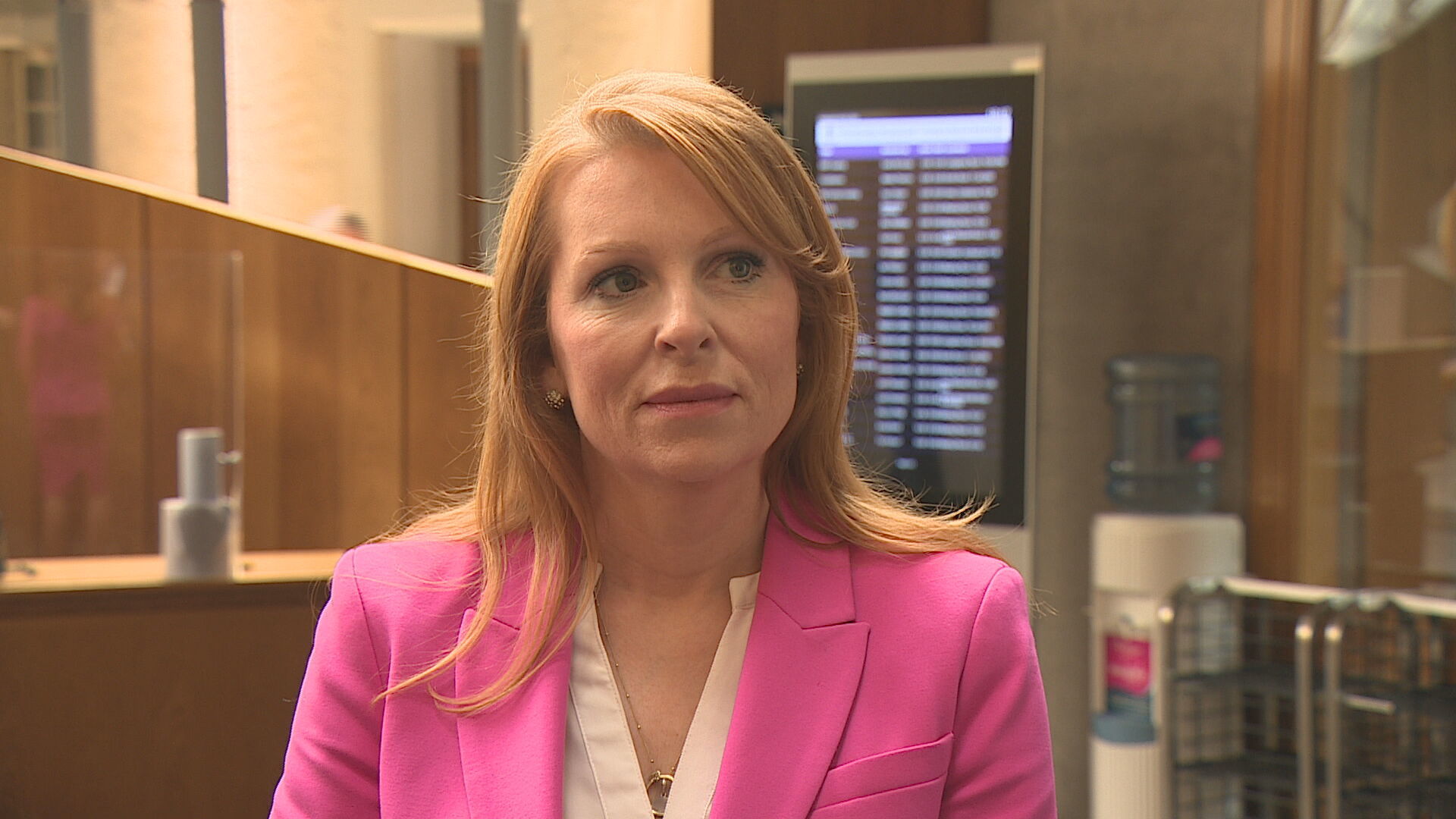 Regan is opposed to the Scottish Government's gender recognition reforms, stepping down from her role as community safety minister last October to enable her to vote against the legislation.
She joined the SNP in the aftermath of the 2014 independence referendum defeat, having been a member of the Women for Independence campaign group in the run-up to that vote.
Elected as the MSP for Edinburgh Eastern in 2016, before joining the ranks of the Scottish Government in 2018, she lacks the cabinet experience brought by Yousaf and Forbes.
But the influential MP Joanna Cherry has given her backing to Regan, citing her "solid, left-wing credentials" working with the Common Weal think tank prior to being elected, and the "courage and leadership she has shown in standing up for the rights of women and girls".
Sturgeon: Candidates should expect scrutiny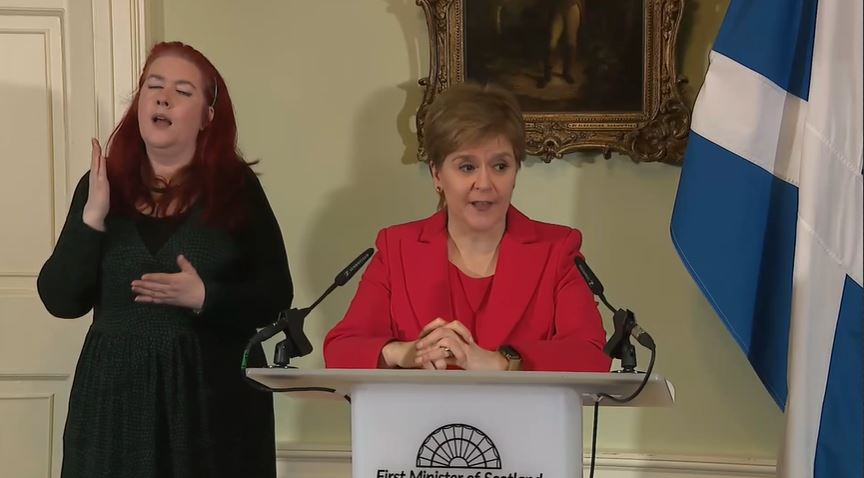 Sturgeon told STV News this week: "The candidates are standing for the top job in Scotland.
"I know what is entailed in that job. I've done it for more than eight years and, therefore, that debate should be respectful, it should be civilised, it should be thoroughly positive, but anybody standing to be First Minister has to expect that their positions and their policies and their outlook on things will be scrutinised.
"That is in the nature of democracy and that's a good thing in democracy and I know all of the candidates standing well and I know that they will all embrace that."
STV News is now on WhatsApp
Get all the latest news from around the country
Follow STV News
Follow STV News on WhatsApp
Scan the QR code on your mobile device for all the latest news from around the country