Humza Yousaf has laid out his government's key priorities in his first major policy statement as Scotland's First Minister.
The SNP leader delivered a speech at the Scottish Parliament on Tuesday afternoon where he promised a "fresh vision" for the future.
It's his first policy announcement since taking over from Nicola Sturgeon.
He announced the Scottish Government's flagship recycling policy, the deposit return scheme (DRS), will be delayed by ten months.
The scheme would be the first of its kind in the UK.
DRS will see shoppers pay a 20p deposit every time they buy a drink in a bottle or can, with the money returned to them when they bring the empty containers back for recycling.
But critics warned the move will hurt businesses and consumers, resulting in higher prices.
A package of measures, Yousaf said, would also be put in place to "simplify and de-risk" the scheme.
In his speech to MSPs, Yousaf said he wanted to "re-set" the Scottish Government's relationship with business.
The statement, which is accompanied by a policy paper, falls under the three key themes of equality, opportunity and community and builds on the Scottish Government's legislative agenda in the Programme for Government and the Bute House Agreement.
The First Minister pledged action to tackle poverty, grow the economy and ensure Scotland's transition to net zero.
In his statement, Yousaf announced a six-month pilot scheme that will see peak ScotRail train fares scrapped across Scotland, starting in October.
The First Minister pledged to ensure Scotland has the most progressive tax system in the UK to redistribute wealth in the country.
Among his measures to battle poverty, he confirmed a further £1.3bn investment to the Scottish Child Payment by 2026 and said he will convene a cross-party anti-poverty summit.
It comes just hours after the SNP's treasurer Colin Beattie was arrested by Police Scotland over the ongoing investigation into the party's funding and finances.
Speaking before his announcement, Yousaf said he would not comment on an active police investigation but admitted it was a "very serious matter indeed".
He said he would consider the MSP for Midlothian North and Musselburgh's position on Holyrood's public audit committee as well as his role as SNP treasurer.
What did Humza Yousaf announce?
Deposit return scheme delayed by ten months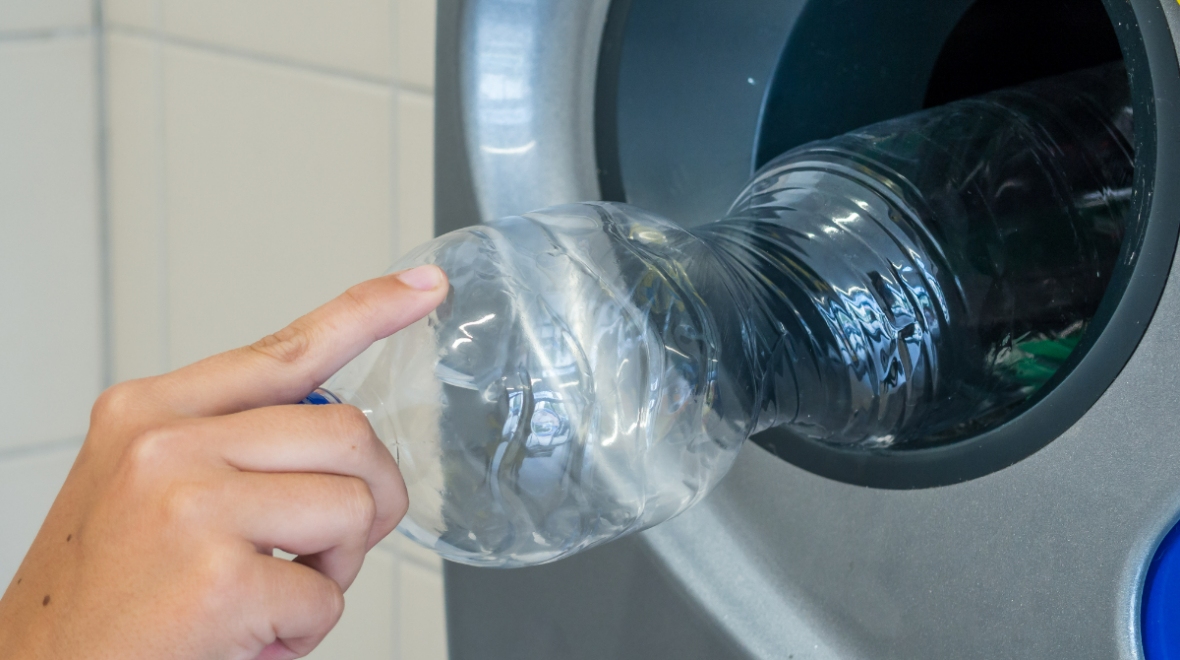 The Scottish Government's flagship recycling policy, supported by the Scottish Greens, will be delayed for ten months.
Yousaf told MSPs: "I remain committed to this Scheme as a way to increase recycling, reduce litter and help achieve our net zero ambitions.
"But we recognise the uncertainty that continues to be created as a result of the UK Government delaying the decision to exclude the scheme from the Internal Market Act. We had hoped for that decision this week – but it has not come.
"At the same time, I – and the Circular Economy Minister – have heard the concerns of business, particularly about the scheme's readiness for launch this August.
"As a result, we will now delay the launch of the scheme to March 1, 2024. This provides ten months for businesses to get ready.
"We will use that additional time to work with businesses, and Circularity Scotland, to address concerns with the scheme and ensure a successful launch next year."
Peak train fares scrapped for six months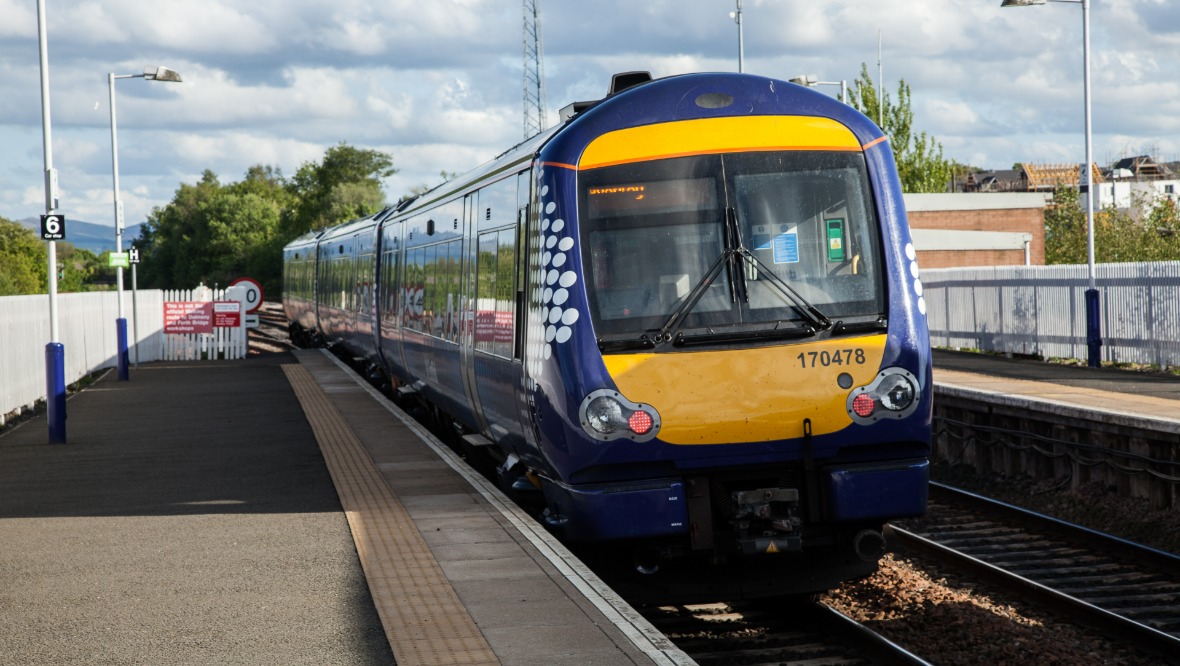 The First Minister announced a pilot scheme to scrap peak ScotRail fares for six months, starting this October.
He told Holyrood: "We will make our public transport system more accessible, available and affordable.
"As an important part of that, I can confirm today that the six-month pilot to remove peak-time fares from ScotRail services will start in October of this year.
"The evidence from this pilot – and our wider Fair Fares review – will allow us to bring forward further targeted measures, from next year onwards, to ensure that the costs of transport are more fairly shared."
What else did Humza Yousaf announce?
£1.3bn investment in the Scottish Child Payment over the next three years.
Electric car-charging stations in Scotland to double to 6,000 by 2026.
Six new ferries to be built in Scotland by end of this parliamentary term.
Scottish schools to rejoin global league tables after leaving them a decade ago.
Expansion of free childcare to one and two-year-olds will be accelerated.
Alcohol advertising ban to be 'sent back to the drawing board' with a consultation announced.
Cross-party summit to be convened to eradicate child poverty.
A commitment to pay adult social care workers £12 an hour – with a timetable yet to be set out.
What did the opposition say?
Following the First Minister's speech in Holyrood, opposition parties criticised the SNP over the ongoing police investigation that saw the party's treasurer arrested on Tuesday morning.
Scottish Labour leader Anas Sarwar said while some of the policy announcements were "welcome" too many were "rehashed promises from the past that have never been delivered".
But he said what the First Minster "can't escape from is that he is not now running a functioning government".
Meanwhile, Scottish Liberal Democrat leader Alex Cole-Hamilton said Yousaf's policy programme had been "utterly torpedoed" by the ongoing Police Scotland investigation into the SNP's funding and finances.
He said the Scottish Government under the SNP is in "complete paralysis".
Scottish Conservative MSP Sharon Dowey welcomed the delay to the deposit return scheme but described it as a "humiliating U-turn".
The Tories also attacked the First Minister for rejecting their calls to suspend Nicola Sturgeon, saying it is the "wrong thing to do", after a video emerged of her downplaying SNP members' concerns over the party's finances.
Meghan Gallacher MSP said: "It's clear that Humza Yousaf is merely tinkering with Nicola Sturgeon's failing policy agenda and continuing to be led by the extremist Greens, instead of delivering the fresh leadership Scotland needs right now.
"It will dismay the majority of the Scottish public that campaigning for independence is the top priority for Humza Yousaf.
"Scotland needs national leadership focused on tackling the big challenges – the global cost-of-living crisis, an NHS on its knees thanks to the First Minister and a sluggish economy. Instead, we have a nationalist leader continuing to appeal to his hopelessly divided party.
"We welcome the SNP's U-turn on Scottish schools re-joining international league tables. It was shameful that our schools were withdrawn from international rankings in the first place – this was a cowardly move by the SNP to conceal their failings on education.
"However no one seriously believes that this government will close the attainment gap by the end of this parliament, when they have abjectly failed to make progress on this long-standing vow for years."
Scottish Conservative MSP Maurice Golden said: "This delay will come as a huge relief to businesses and consumers across the country.
"They will be glad the decision has been taken out of Lorna Slater's hands and that they have some kind of stay of execution.
"But how the SNP-Green government uses this next nine months is absolutely key.
"Most people agree a well-thought out DRS, which brings businesses and customers along with it, would work well for the environment and the economy.
"Ministers urgently need to get back to the drawing board and come up with something that is radically better than what has been proposed so far.
"Their first port of call should be inviting Scottish business leaders to advise how best to move forward."