Humza Yousaf has been accused of negligence after it was revealed a key pledge to recruit an additional 1,000 mental health specialists has been delayed.
Ministers confirmed to Scottish Labour that the 2021/22 Programme for Government (PfG) commitment has "not yet commenced" due to "difficult decisions" set out in November's emergency budget review.
The key promise said every GP practice would have access to a mental health and wellbeing service by 2026.
Mental health minister Maree Todd confirmed the pause in a written parliamentary response to Labour last week.
However, she stressed the Scottish Government was committed to strengthening mental health provision in primary care settings.
Labour mental health spokesman Paul Sweeney said the pause showed how seriously the Scottish Government is taking the "mental health crisis".
It comes as previous freedom of information data showed mental health calls to NHS 24 increased by almost 600% between 2019 and 2022 while Public Health Scotland figures showed the number of children seen by the Children and Adolescent Mental Health Services (Camhs) within the 18-week target is 70%, below the 90% target.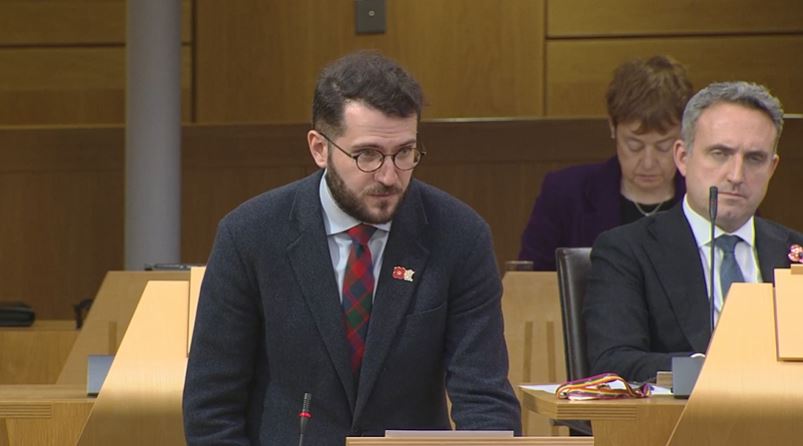 Sweeney said: "This shocking revelation proves just how far down the Scottish Government's list of priorities mental health comes.
"These Programme for Government commitments and the subsequent emergency budget review both took place during Humza Yousaf's tenure as health secretary, so he cannot run away from this failure.
"The policy was sanctioned on his watch and he must explain why he felt it was appropriate to include the recruitment of 1,000 mental health specialists in the list of policies paused during the emergency budget review.
"Scotland is in the grip of a mental health crisis: Camhs are at breaking point, NHS 24 is experiencing record calls relating to mental health and GP practices are buckling under the pressure of unprecedented demand.
"The Scottish Government infamously admitted to taking their eye off the ball on Scotland's drug death crisis and sadly this latest failure shows that they are intent on repeating that negligent approach when it comes to Scotland's mental health crisis.
"It is time for Humza Yousaf to stand up and be counted. He has now got the top job that he long coveted and it's long overdue that he finally uses his position to improve the lives of some of the most vulnerable people in Scotland."
Todd said an additional 356 whole time equivalent mental health workers had been recruited to GP practices, with a further 259 recruited under the primary car improvement fund as of March 2022.
She said: "Under this government, the mental health workforce has expanded significantly, with record numbers of staff providing more varied support and services to a larger number of people than ever before. Since 2007, the numbers of CAMHS and psychology staff alone has more than doubled.
"We remain committed to improving mental health service provision in primary care settings. We have already prioritised significant investment to build mental health capacity in GP practices through Action 15 of the Mental Health Strategy 2017-2027 and the Primary Care Improvement Fund.
"We have allocated over £107 million since 2018 to enable recruitment to the Action 15 posts, and will continue to invest to increase access to multi-disciplinary mental health and wellbeing services.
"Local mental health and wellbeing support is also being provided through our community-based supports. We have invested £36 million in our Communities Mental Health and Wellbeing Fund for adults over the last two years, with approximately 3,300 grants being made to local grassroots organisations across Scotland.
"That's in addition to £15 million per annum to local authorities to provide community-based supports for children and young people, which benefited more than 38,000 children, young people, parents and carers in the first six months of last year."