Humza Yousaf has conceded the SNP scored an "own goal" by claiming membership numbers were around 100,000 before they were revealed to be far fewer.
The health secretary said the total amount allowed to cast their ballots in the race to replace Nicola Sturgeon as First Minister should have been released at the start of the leadership campaign.
Yousaf and fellow candidates Kate Forbes and Ash Regan united in calls for the party's chief – and Sturgeon's husband – Peter Murrell to release the voter base earlier this week.
It was eventually confirmed membership had dropped to 72,186 as of February 15 this year, compared to 103,884 in 2021.
Sturgeon stressed the party was not "in crisis" but Yousaf admitted it was a misstep to allow party bosses to come under pressure at this stage of the leadership contest.
"It would have made sense for the party to have produced the membership numbers at the start of this contest," he told STV News.
"It was a bit of an own goal. But the party will come together and it will come together because we want to deliver independence for the people of Scotland.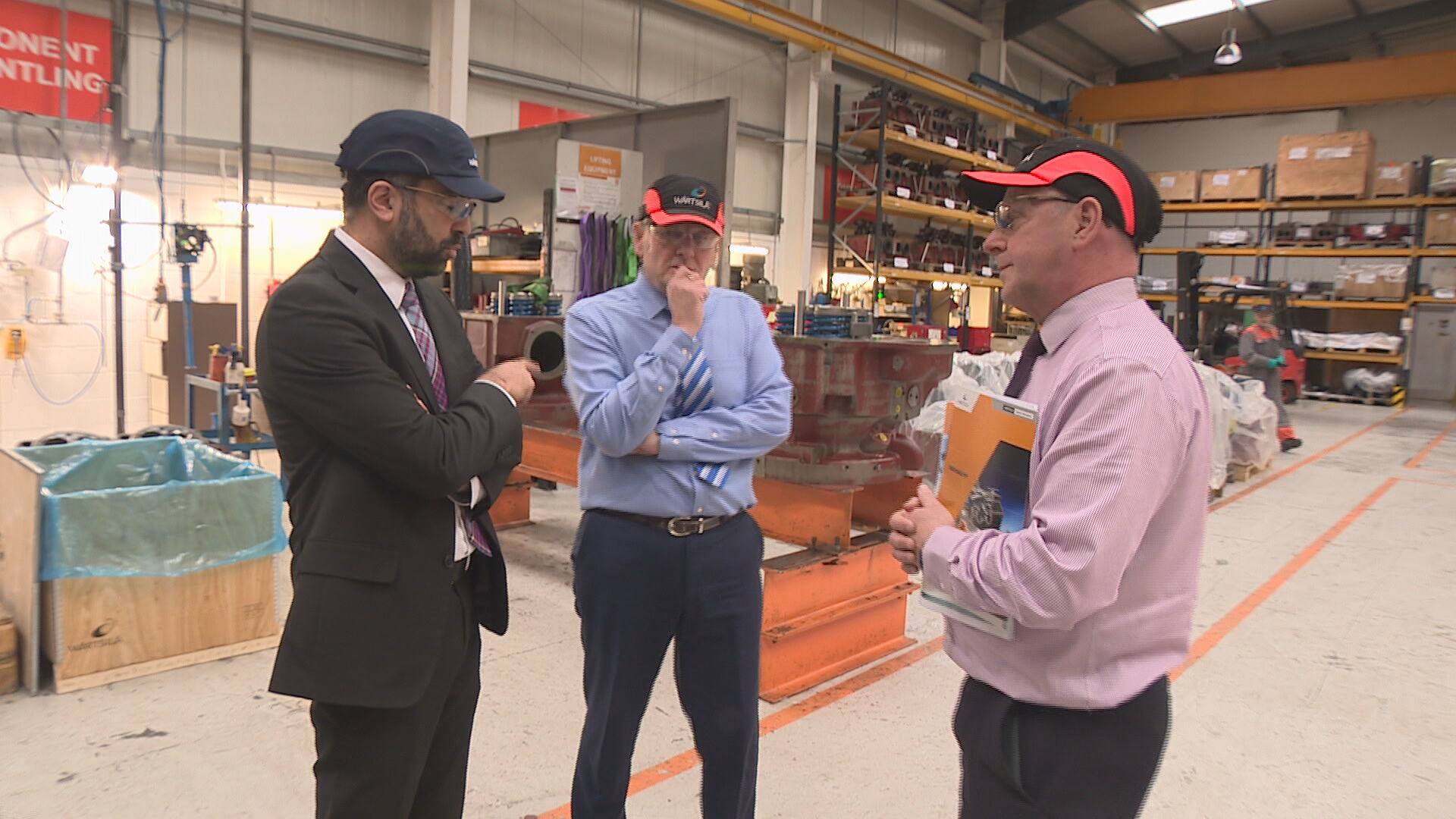 "Leadership elections by their very nature can be quite robust and there's no doubt there has been that robust challenge on policy.
"I've made sure that my campaign has been around the positive vision that I can bring to this leadership campaign, not slinging any personal attacks towards anybody and I've got no doubt that whoever the leader is, the party will come together."
On Friday, Yousaf was in Aberdeen to visit a Wartsila servicing site before the end of the contest on March 27.
He said the city could become the "renewable energy capital of the world" by ensuring that all future offshore wind developments had at least a 10% public equity stake.
He also said no oil and gas worker would be left behind in the transition to renewables.
"Scotland is already a renewable energy powerhouse – we're home to the world's largest leasing round for floating offshore wind, but I will ensure that more of Scotland's energy potential is developed for the public good," he said.
"As first minister, your SNP government will maximise the deployment of wind, solar and hydro generation on public assets to deliver cheaper energy, create thousands of high quality, sustainable jobs and save money for the public purse.
"Unlocking this renewable energy potential will secure our energy security and reduce energy bills in the process – putting money back into the pockets of hard-working families."