Humza Yousaf and Kate Forbes have insisted the SNP remains united following a week that saw two high profile resignations.
The SNP leadership candidates said that now should be the time for change within the party after what the finance secretary said was a "difficult weekend" for the SNP.
On Friday, the SNP's head of press quit the party after he previously described reports that membership numbers had dropped by 30,000 as "inaccurate" and "drivel".
And on Sunday, SNP chief executive and husband of Nicola Sturgeon, Peter Murrell, stood down as he took responsibility for misleading the media on the issue.
Speaking to STV News, Yousaf said that the SNP should take the moment to "re-energise", adding that it's "incumbent" on any incoming leader to unite the party and country.
Yousaf said: "I'm not going to insult your viewers by suggesting anything other than the fact that the last 72 hours have been difficult and challenging for the SNP.
"At the same time of course there is also an opportunity with new leadership of the party, a new chief executive shortly thereafter.
"That's an opportunity to re-energise and refresh."
Yousaf said even with the membership drop the SNP was "by far" the largest party in Scotland.
The health secretary said the party remained united and said he was glad all three candidates had "full confidence in the integrity" of the ballot.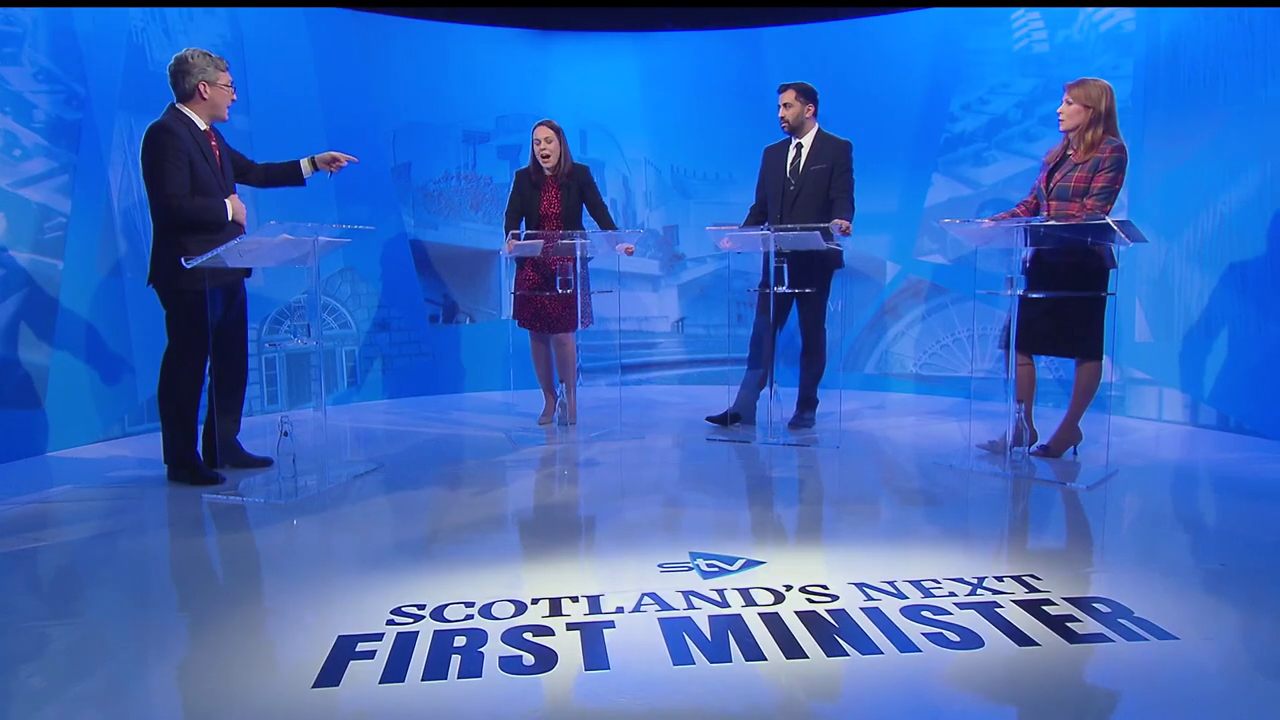 He continued: "It's really incumbent on whoever the leader is, and certainly I give this commitment, to reach across any divisions that are there.
"We are, at the end of the day, colleagues. I respect both my colleagues that are also running this race, both Kate and Ash. I think they've got exceptional talent."
Forbes said the leadership battle gave the party an opportunity to change the culture around "transparency and honesty".
The finance secretary insisted her party had a "track record to be proud of".
She told STV News: "The SNP has always been united under a common goal of standing up for Scotland and of delivering independence and I have full confidence we will unite once again around those goals.
"And the way that we serve Scotland is by listening, serving and ultimately by maintaining the trust of the Scottish people.
"Good governance matters. Good governance at every layer, whether that's at our headquarters or the Scottish Government, and my approach will be to ensure we can unite around that approach and that we build our party on the pillars of transparency and accountability.
"And I don't think you can go wrong when that's the approach you take."