Humza Yousaf has been accused of "talking down Scotland" during his speech on climate change in New York.
Douglas Ross pointed to comments from the First Minister in which he said the country would no longer be the oil and gas capital of Europe as it moves towards renewable energy.
The Scottish Tory leader claimed the SNP had gone from "it's Scotland's oil" to "Just Stop Oil".
The remark is in reference to the party's political slogan used during the 1970s in which it campaigned for an independent Scotland to be in charge of its newly-found oil reserves.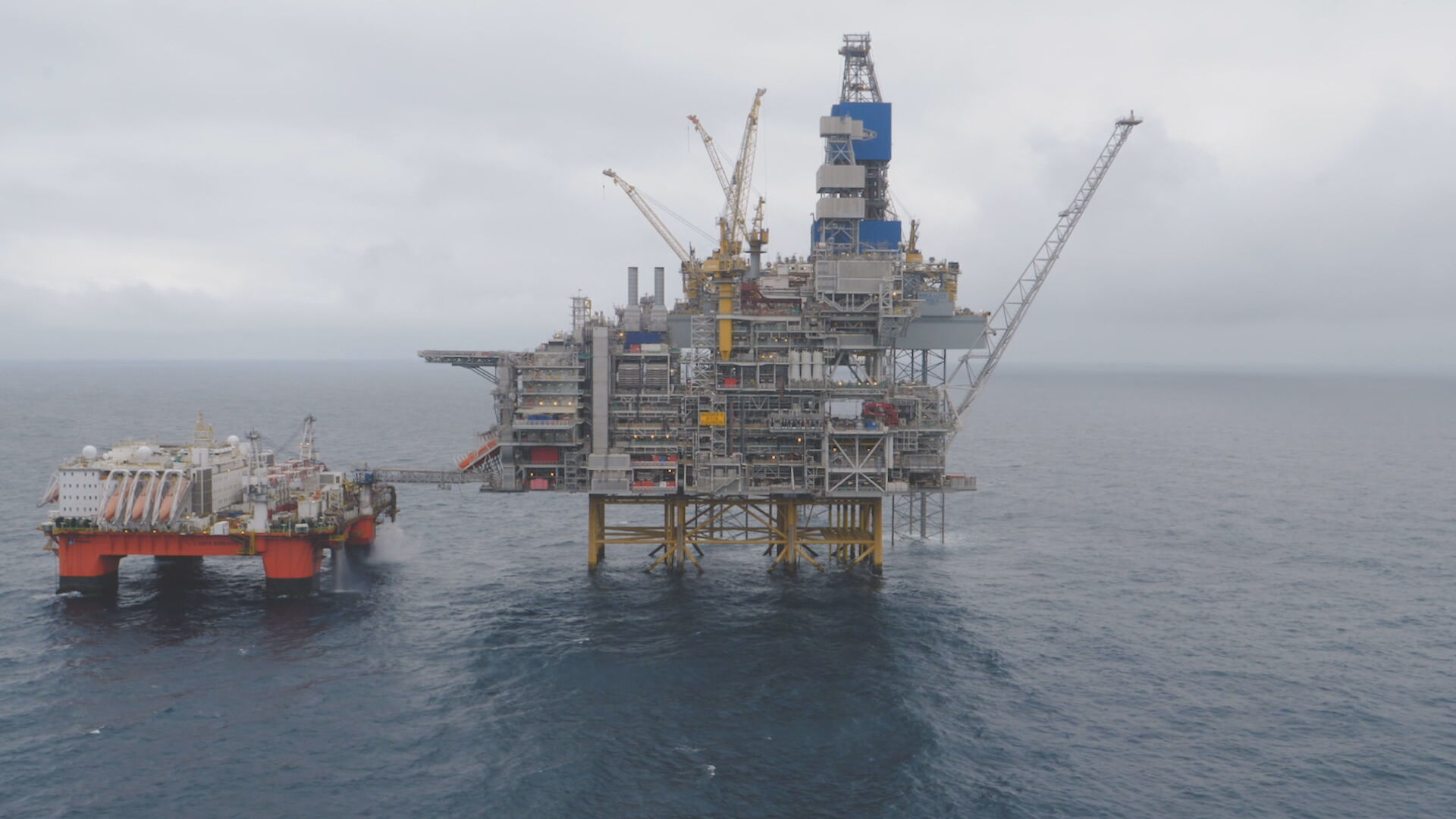 The SNP has called for a "just transition" away from fossil fuels – a policy which would see oil and gas jobs replaced by those in the green sector.
The Scottish Tories have criticised these plans and claim it could lead to the loss of tens of thousands of jobs and billions of pounds for the Scottish and UK economies.
Speaking at First Minister's Questions on Thursday, Ross accused the SNP of "going sour" on the country's oil and gas industries.
The deputy first minister, who stood in for Yousaf, said the MSP was "brave" to attack the Scottish Government following Rishi Sunak's decision to water down a host of net zero policies, including delaying the ban of new petrol and diesel cars by five years.
Ross said: "What we need is a transition sensibly to create new energy jobs, not by throwing away the current ones.
"It's not a choice between oil and renewables – we need to support both. That's why Humza Yousaf's proposals are so reckless."
Robison said Scotland had world-leading climate targets – something Ross said had been missed eight out of the last 12 years.
The SNP sparred with the Tories on climate change throughout FMQs.
At one point, MSP Brian Whittle asked the deputy first minister about reported comments from COSLA and council leaders questioning the achievability of Scotland's net zero targets without adequate funding.
The question was met with laughter from the SNP benches before the Tory politician stuck his tongue out and mockingly laughed at them.
"I'm sure Brian Whittle must be regretting submitting that question," Robinson said.
During his trip to the New York Climate Week this week, the First Minister said he would show "moral leadership" and transition Scotland from Europe's oil and gas capital to its renewable capital.
He said the Scottish Government was "putting our money where our mouth is" during his keynote speech at the event.
"We will transition from being the oil and gas capital of Europe to unleashing our renewable potential and becoming the net-zero capital of the world," he said.
"We will show moral leadership and ensure funding for loss and damage is not just pledged but paid and I would urge other nations to join us.
"The very existence of humanity depends on it."
STV News is now on WhatsApp
Get all the latest news from around the country
Follow STV News
Follow STV News on WhatsApp
Scan the QR code on your mobile device for all the latest news from around the country